« Gun Thread: To Clean or Not to Clean [Weasel]
|
Main
|
The Morning Report - 9/24/18 »
September 23, 2018
Sunday Overnight Open Thread (9/23/18 )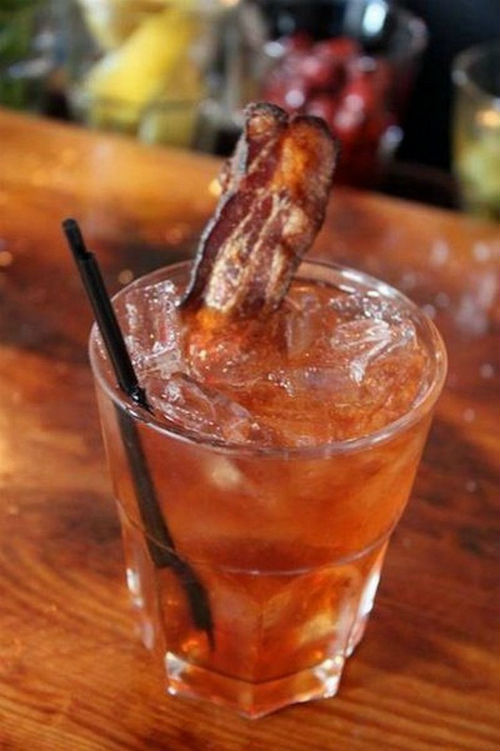 ***
The Quotes of The Day

Quote I

"[W]hile the FCC may ignore reality, the carriers and Wall Street understand that increasing profitability in Market A will not make Market B more attractive for investment. Market B will still be an area that is unprofitable or otherwise unattractive for investment, and the new requirement that Market A subsidize carriers by reducing fees will not benefit Market B under these circumstances." Blair Levin

Quote II

"A day will come when people have to issue trigger warnings before anyone in the vicinity utters the word 'stoner,' should the marijuana industry succeed in striking it from the American lexicon," Paul Bois

Quote III

"Diversity", as I've said for the entirety of this millennium, is morally neutral. You can have half-a-dozen nice middle-aged middle-class NPR-listening ladies, and they're not in the least bit diverse. So you add Sudan's leading clitoridectomist. Now you're more diverse, but not necessarily the better for it. Mark Steyn
***
The hierarchy of the Roman Catholic Church has a problem. Their solution punish those who disagree with them.

Kalchick told PJM. "They said, 'the cardinal wants you to know three things. First, you are not to burn the flag and if you do you should know there are canonical penalties for disobeying the cardinal. Second, you have put in a transfer request to move closer to your parents and that will not happen if you do this. Thirdly, the cardinal thinks you should get a psychological evaluation.'"
***

The ONT tries to give Police/LEO the benefit of the doubt. But, WTF were they thinking when they made this arrest.

Mother Arrested For Taking Her 15 Year-Old Daughter's Cell Phone Away As Punishment


Police in Michigan idiotically arrested a mother who punished her teen daughter by taking a cell phone away from the girl. You read that right, police ACTUALLY arrested this mom for disciplining her daughter
***
What good is a "Free Speech Society" if you cannot practice free speech?

Mr Sofocleous, 24, from Cyprus, faced disciplinary action last month after he re-tweeted an article by The Spectator on his Twitter titled 'Is it a crime to say women don't have penises?', with the comment: 'RT if women don't have penises'.

The postgraduate philosophy and psychology student was dismissed from his position at the university after the tweet sparked outrage.

He was also fired from his position as editor of Durham University's online magazine The Bubble, and forced to resign as president of free speech society Humanist Students.

Mr Sofocleous stood by his comment which has sparked a row around trans rights and freedom of speech.

Mr. Sofocleous is right. Women don't have penises.
***

The next time someone talks about "Military grade weapons" You can enlighten them.
***

James Woods suspended from Twitter because of a joke.
***
A minute-by-minute account of the Il-20 downing shows Israel's culpability and either its military bosses' lack of appreciation of relations with Moscow, or their control of commanding officers, the Russian defense ministry said.
"We believe that the blame for the Russian Il-20 aircraft tragedy lies entirely with the Israeli Air Force," said spokesman Major General Igor Konashenkov, before revealing a detailed account of events leading to the downing of the Russian Il-20 military aircraft on September 17. The plane was shot down by the Syrian air defense units as Israeli's F-16s effectively used it as a cover during the attack on its neighbor
***
The ONT Musical Interlude

Mellow 70s...........
**
September 23,
1980, Bob Marley collapsed on stage during a concert at the Stanley Theater in Pittsburgh, Pennsylvania. Marley had collapsed in New York's Central Park while jogging, two days before and was told to immediately cancel the US leg, but flew to Pittsburgh to perform one final performance. This was the last time Marley ever appeared on stage performing, Marley died of cancer on in May 1981. via thisdayinmusic.com
***

Ego vs. Height, throw in some carelessness and you get Genius Award Winner runner-up
***
Nothing good happens after midnight, especially when you put your car on top of a grocery store and become a Genius Award Winner.

Officers were sent to the grocery store for a report of a vehicle on the roof around 4 a.m.

Police say the driver was speeding down Greenfield Avenue when he struck the curb at a bend in the road at Windsor Street. The vehicle apparently went airborne and landed on the roof of the Giant Eagle.

Employees were stocking items inside the store at the time of the crash. No one was injured, but police say "due to the nature of the accident and the location of the vehicle, it was highly likely that employees could have been seriously injured or killed."
***

Everyone loves chocolate, amirtie? Tonight's Feel Good Story of The Day.

Every weekend, Bob Williams walks into a local dollar store in Long Grove, Iowa, and buys a box of Hershey's chocolate bars.

He hands two to the cashiers, a third to the person behind him in line and then sets off around town handing the rest out to anyone he sees.

Bob has been handing out free chocolate bars for the past 10 years. When Hershey's discovered Bob's story in a local magazine, they decided to feature him in their latest marketing campaign.
***

Tonight's ONT has been brought to you by Confidence.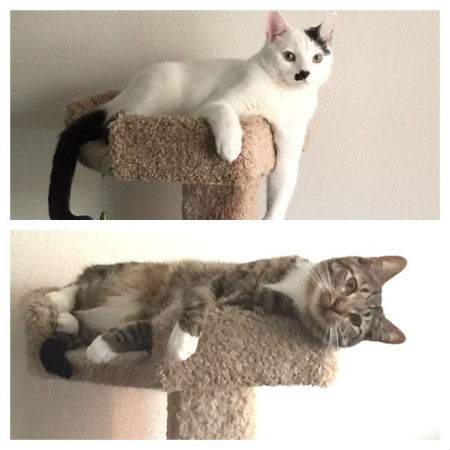 Notice: Posted with permission by The Ace Media Empire and its love child AceCorp, LLC. ONT submissions petmorons at gmail. Cash and drink tokens to Ace.
Weekly commenter stats for week of 9-23-2018
Top 10 commenters:
1 [712 comments] 'Grump928(C)' [99.95 posts/day]
2 [610 comments] 'Your Decidedly Devious Uncle Palpatine, GECSPLAN, SMR and Ancient Slavonaut Newsletters'
3 [547 comments] 'J.J. Sefton'
4 [542 comments] 'Insomniac'
5 [537 comments] 'FenelonSpoke'
6 [500 comments] 'redbanzai the Southerner'
7 [478 comments] 'grammie winger'
8 [466 comments] 'Deplorable Jay Guevara, now with an added spark of divinity'
9 [428 comments] 'Miklos, just Miklos'
10 [427 comments] 'platypus, gg channel'
Top 10 sockpuppeteers:
1 [404 names] 'Miklos, just Miklos' [56.71 unique names/day]
2 [69 names] 'Surfperch'
3 [53 names] 'ALH'
4 [51 names] 'Don Q'
5 [46 names] 'Duncanthrax'
6 [41 names] 'Cuthbert the Witless'
7 [41 names] 'Deep Frozen State'
8 [35 names] 'Grump928(C)'
9 [32 names] 'Axeman'
10 [32 names] 'Adirondack Patriot'

posted by Misanthropic Humanitarian at
09:56 PM
|
Access Comments