« Sunday Overnight Open Thread (9/23/18 )
|
Main
|
Mid-Morning Open Thread »
September 24, 2018
The Morning Report - 9/24/18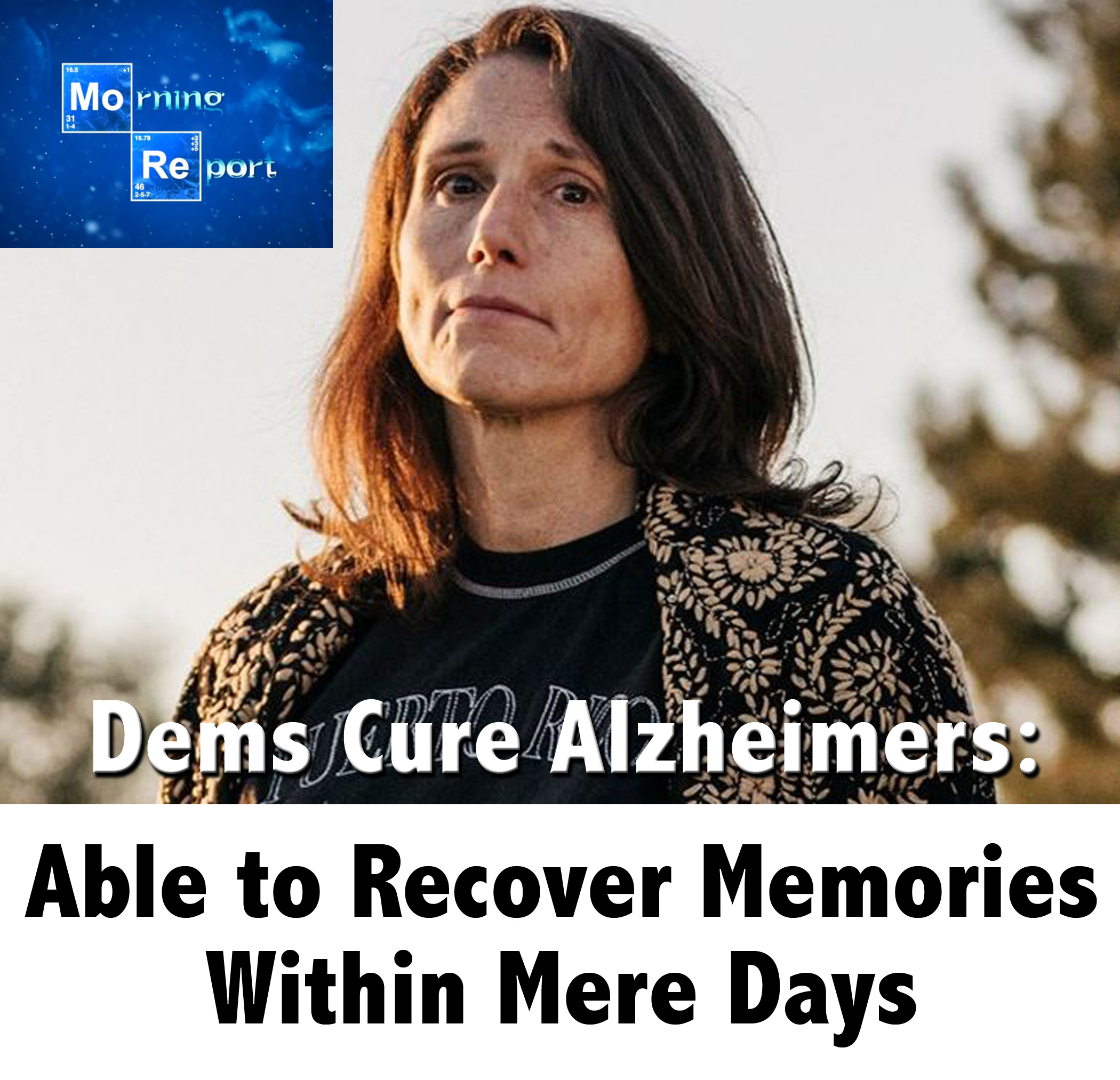 Good morning kids. Welcome to a brand new week of blood pressure-raising outrage that may very well make last week's revolting display of naked abuse by the Democrat-Left-Media complex pale in comparison to what's in store for us. Whoever said that more accusers were going to come forward can claim their monogrammed Morning Report spittoon and ice crusher (actually it was Cuck Todd early last week who let the cat out of the bag). Just as the fraud of Christine Blasey Ford was becoming obvious for even the most clueless LIV to see, another one comes bursts onto the scene fresh from a coaching session at Democrat National Committee headquarters...
Deborah Ramirez, who studied sociology and psychology at Yale with Kavanaugh, outlined her accusations to The New Yorker after the left-wing publication contacted her, acting on a tip about a possible incident. Ramirez said that she was not politically motivated to come forward but that she "works toward human rights, social justice, and social change."

"In her initial conversations with The New Yorker, she was reluctant to characterize Kavanaugh's role in the alleged incident with certainty," The New Yorker reports. "After six days of carefully assessing her memories and consulting with her attorney, Ramirez said that she felt confident enough of her recollections to say that she remembers Kavanaugh had exposed himself at a drunken dormitory party, thrust his penis in her face, and caused her to touch it without her consent as she pushed him away."

The New Yorker notes that Ramirez's lawyer, Stanley Garnett, is "a former Democratic district attorney in Boulder."

Ramirez is now calling for an FBI investigation into Kavanaugh, saying "I would think an F.B.I. investigation would be warranted."
And so it goes. Because as Kavanaugh and his family are dragged through a cesspool, two more weeks will go by and as this story falls apart, and then yet another accuser will suddenly remember Kavanaugh raping her at a KKK rally, and so on and so on and scooby dooby dooby.
You know, with all the billions of dollars being pumped into research to fight the pain and suffering of Alzheimer's Disease and dementia, I think we can safely say that the cure to end this scourge has been right under our noses - simply take your afflicted loved ones to your local Democrat politician or Leftist lawyer and within a few short hours, they'll be cured.
At the end of last week, doubtless most of you shared my sentiment that we'd have had Brett Kavanaugh confirmed by now if Thad Cochran was heading the Judiciary Committee instead of Chuck Grassley. In fact, from the moment the nomination was announced, the GOP Senate leadership should have gone pedal-to-the-metal with hearings and then a vote. But in all fairness the anti-Trump contingent had to be dealt with as Ace noted in a rare weekend post shedding light on revelations about your favorite golden boy and mine Jeff Flake. And it's more than reasonable to assume the fault lies not so much in the GOP being scared, feckless, ignorant etc. but that Flake, Corker and perhaps even Collins herself (despite her protestations and stunts pulled on her with this matter) want to use these accusations - patently false beyond any stretch of the imagination - as political cover to sabotage President Trump. This whole thing is laughable except for the fact that in their naked attempt to hold on to power by any means necessary, including destroying a truly fine American citizen and his family, the Democrat-Left are poisoning whatever's left of civil discourse and the rule of law. There's obviously no way for any of us to know what's going on behind closed doors but to give Grassley and even McConnell the benefit of the doubt, I think they would've told Feinstein and the faking femme fuck-faces to pound sand and would've held the vote were it not for some sort of blackmail being foisted on them by Flake and perhaps others of the anti-Trump contingent.
We shall see if this is the last straw for Grassley, although the Media of course will not let this go, since it's the Media that is generating this as a smokescreen/delaying tactic/weapon. Ironically, it seems as time goes on and the more obvious and provable the lie is, the more docile and feckless the GOP become. Stay tuned, if you can stomach it.
Meanwhile, we have a couple of real incidents of assault and abuse that the Media is barely covering if at all. Karan Monahan, the former inamorata of DNC Co-Chair and candidate for Minnesota AG Keith "X" Ellison has released communications between her and her abuser that paint a disturbing picture of him. Meanwhile, despite everything we have seen in these cases involving Dems and other Leftists, she's convinced he'll wind up humiliated. That said, the execrable dim-witted macadamia nut Maizie Hirono is the first among the Dems to be dragged kicking and screaming to state that Ellison should be investigated - which means five minutes of softball questions before a full exoneration. Also of note, accusations of molesting a teenage girl did not stop several California Dems from accepting money from the alleged assailant Tony Cardenas, mostly because Dem and California. Feh.
Other significant stories making the news, two dozen people were gunned down in a terror attack at an Iranian military parade. Iran has accused the US of orchestrating the attack, and with the UN General Assembly this week, things could get interesting in Turtle Bay, James Woods has been banned from Twitter (what took them so long?), Devin Nunes is pissed at PDT's delay of declassifying the FBI/DoJ documents, questions still linger about the Mandalay Bay massacre, Melania Trump is being boycotted by the fashion media that normally go gaga for First Ladies, and lastly Tubby Riefenstahl's latest propaganda hit piece bombed at the box office. In show biz, we call this a "stealth turd" - in and out of the theater so fast it didn't have time to stink.
I'm running late and there's lots I can't cover but that is worth your time.
Anyway, links from around the world, across the nation and up your street. Have a better one and remain blessed.
KEITH ELLISON ABUSE SCANDAL