« Kavanaugh and His Accuser Will Testify on Monday; Confirmation Vote Delayed
|
Main
|
The Morning Report 9/18/18 »
September 17, 2018
Monday Overnight Open Thread (9/17/18 )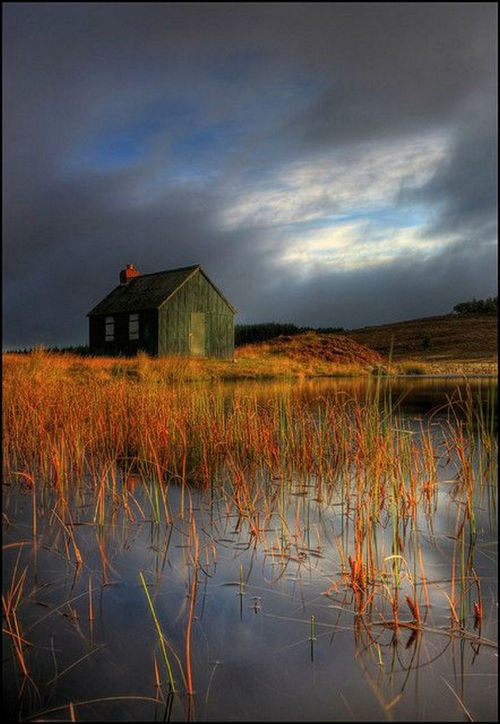 ***
The Quotes of The Day
Quote I

Free speech carries with it some freedom to listen. Warren E. Burger

Quote II

Free speech is not just another value. It's the foundation of Western civilization. Jordan Peterson

Quote III

"Nothing. Zero. Nada. Zilch. "She didn't say anything in the confirmation hearing, she didn't say anything in our confidential session with Judge Kavanaugh when the senators and the nominee met privately. And now, after it's all over, she produces the letter." Sen. John N. Kennedy, (R-LA)
Quote IV

Colin Kaepernick has the absolute right to protest anything he damn well pleases. I don't dispute that for one second. My father, my husband, and many, many friends have all served this country and were willing to fight for his right to kneel.

But that right goes both ways. I also have a right to express my disgust at your decision to portray him as some kind of hero. What, exactly has Colin Kaepernick sacrificed? His multi-million dollar paycheck…? Nope, you already gave him one of those. His reputation? No, he's been fawned over by celebrities and media alike. Funny, Tim Tebow was never called courageous when he knelt. Sherry Graham
***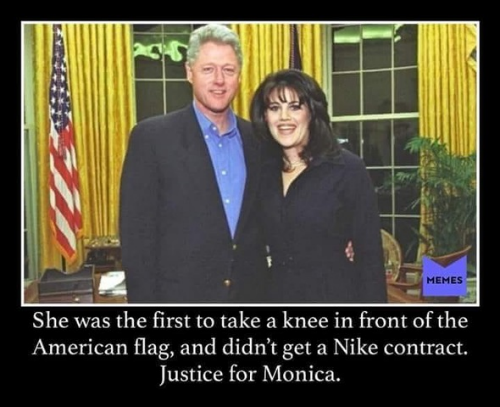 ***

No dementia patient left behind.

The National Institutes of Health is spending over $100,000 studying elderly lesbian, gay, bisexual, and transgender individuals who have Alzheimer's but do not have HIV.

The "novel investigation" is part of the "Rainbows of Aging" research being conducted by the University of California, San Francisco. The study began last month.

"By 2030, there will be nearly six million sexual and gender minority (SGM) older adults aged 60 and older in the U.S. who identify as lesbian, gay, bisexual and transgender," according to the grant for the project. "Approximately 350,000 SGM older adults in the U.S. currently have Alzheimer's disease and related dementias (ADRD), with projections nearing one million by 2030."

"Yet, almost nothing is known about the prevalence or risk of ADRD in SGM older adults without HIV/AIDS," the grant states.
***

You too can be a dreg of society.
***

Why isn't the old hag Diane Feinstein up in arms about this recent history?

Gillum also boasts ties to Dream Defenders, a radical left-wing organization that supports the Black Lives Matter movement, wants to abolish U.S. Immigration and Customs Enforcement and has repeatedly falsely accused Israel of perpetuating a "genocide" on the terror-affiliated Palestinians.

According to the Washington Free Beacon, during a trip to the region in 2016, Dream Defenders hired a convicted Muslim terrorist, Mahmoud Jeddah, as a tour guide

"Jeddah, a onetime member of the Popular Front for the Liberation of Palestine, spent 17 years in an Israeli prison for planting four hand grenades on a Jerusalem street, wounding nine civilians. He was later released in a prisoner swap," the Beacon noted.

And yet Gillum is proud of his ties to this group:
***

Instead of surgery and drugs, maybe it's time to address what is a mental health issue. Alarming findings concerning transgender teens.

One in every two transgender adolescents who are born female but identify as male has attempted suicide in the past year, according to a new study.

The study, "Transgender Adolescent Suicide Behavior," was published in Pediatrics, the official peer-reviewed journal of the American Academy of Pediatrics.

It raises serious questions about how families, schools, doctors, government, and the media should grapple with the increasing number of children and teens who self-identify as transgender.
***

Men are to blame for all unwanted pregnancies.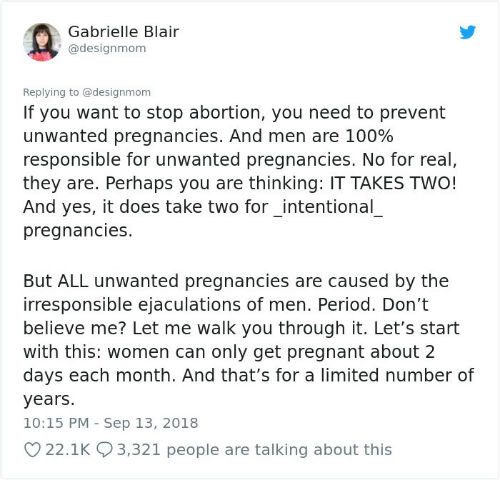 Just playing devil's advocate here. If you can only get pregnant 2 days of the month why don't you keep your legs together for those 2 days?
***

Real flamethrowers vs. not a flamethrower.
***
The ONT Musical Interlude
September 17, 1950, Born on this day, Fee Waybill, vocals, with American band The Tubes known for their 1977 hit single 'White Punks On Dope' and the 1983 US No.10 single 'She's A Beauty'. via thisdayinmusic.com
*
***
Good to see Canada following the United States Nanny State rules and regulations. Say "goodbye" to Trans Fats.

Artificial trans fats are expected to be officially banned from Canada's food supply on Monday — a move that comes almost 15 years after a majority of MPs voted in support of it.

The ban will see Health Canada add partially hydrogenated oils — the main source of trans fats in foods — to its "List of Contaminants and Other Adulterating Substances."

The oils are used in the production of pastries, other baked goods and some packaged goods in order to extend shelf life. But they also raise levels of low-density lipoprotein (LDL), or "bad," cholesterol in the blood, while lowering levels of high-density lipoprotein (HDL), or "good," cholesterol.
***

When fleeing the police one should only be concentrated on that feat. Not so for tonight's Genius Award Winner.

CENTRALIA — Authorities say a Vancouver woman was inhaling fumes from a canister while eluding police in a chase that spanned several streets and ended with a wrong-way crash Monday in downtown Centralia.

Robin Rae Wick, 52, who reportedly has a history of running from officers, was arrested following the pursuit and charged with attempting to elude a pursuing police vehicle, driving under the influence, hit and run and unlawful inhalation of fumes. Lewis County Superior Court Judge Joely O'Rourke placed Wick on a $250,000 cash bond at her preliminary appearance Tuesday afternoon.
***
Cops eat more than donuts. They enjoy a pizza party as well in Tonight's Feel Good Story of The Day.

Police cruisers from Hopewell Township, Aliquippa, state police and the Beaver County sheriff's office lined the parking lot of Fox's Pizza on Friday afternoon, but there was no emergency.

It was Jeffrey McCarty's ninth birthday and his second annual police pizza party he held to celebrate his appreciation of local law enforcement.

"We don't have a lot of family out here, but we have a lot of blue line family here," said Ashley Matesic, Jeffrey's mother.
***

Tonight's ONT has been brought to you by Realistic Fans.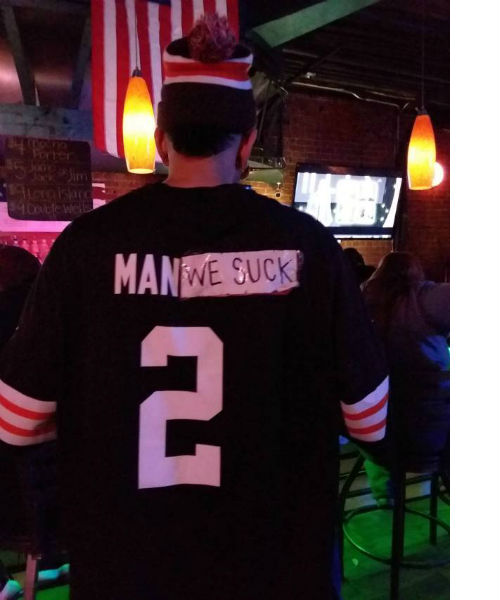 Notice: Posted with permission by The Ace Media Empire and AceCorp, LLC. Home of the Valu-Rite all you can drink Monday.
Weekly commenter stats for week of 9/16/2018

Top 10 commenters:
1 [539 comments] 'Insomniac' [75.66 posts/day]
2 [422 comments] 'Grump928(C)'
3 [380 comments] 'Anna Puma (HQCaR)'
4 [368 comments] 'Miklos, just Miklos'
5 [362 comments] 'rickb223'
6 [360 comments] 'willow'
7 [315 comments] 'Cuthbert the Witless'
8 [313 comments] 'wrg500 Manatee bounty hunter'
9 [308 comments] 'Forgot My Nic'
10 [305 comments] 'JoeF.'
Top 10 sockpuppeteers:
1 [349 names] 'Miklos, just Miklos' [48.99 unique names/day]
2 [65 names] 'Cuthbert the Witless'
3 [64 names] 'Duncanthrax'
4 [56 names] 'Adirondack Patriot'
5 [52 names] 'ALH'
6 [33 names] 'mindful webworker and the creaking vocalizations'
7 [30 names] 'Insomniac'
8 [30 names] 'Grump928(C)'
9 [30 names] 'Under Fire'
10 [30 names] 'Count de Monet'


posted by Misanthropic Humanitarian at
10:03 PM
|
Access Comments