« Monday Overnight Open Thread (9/17/18 )
|
Main
|
Mid-Morning Open Thread »
September 18, 2018
The Morning Report 9/18/18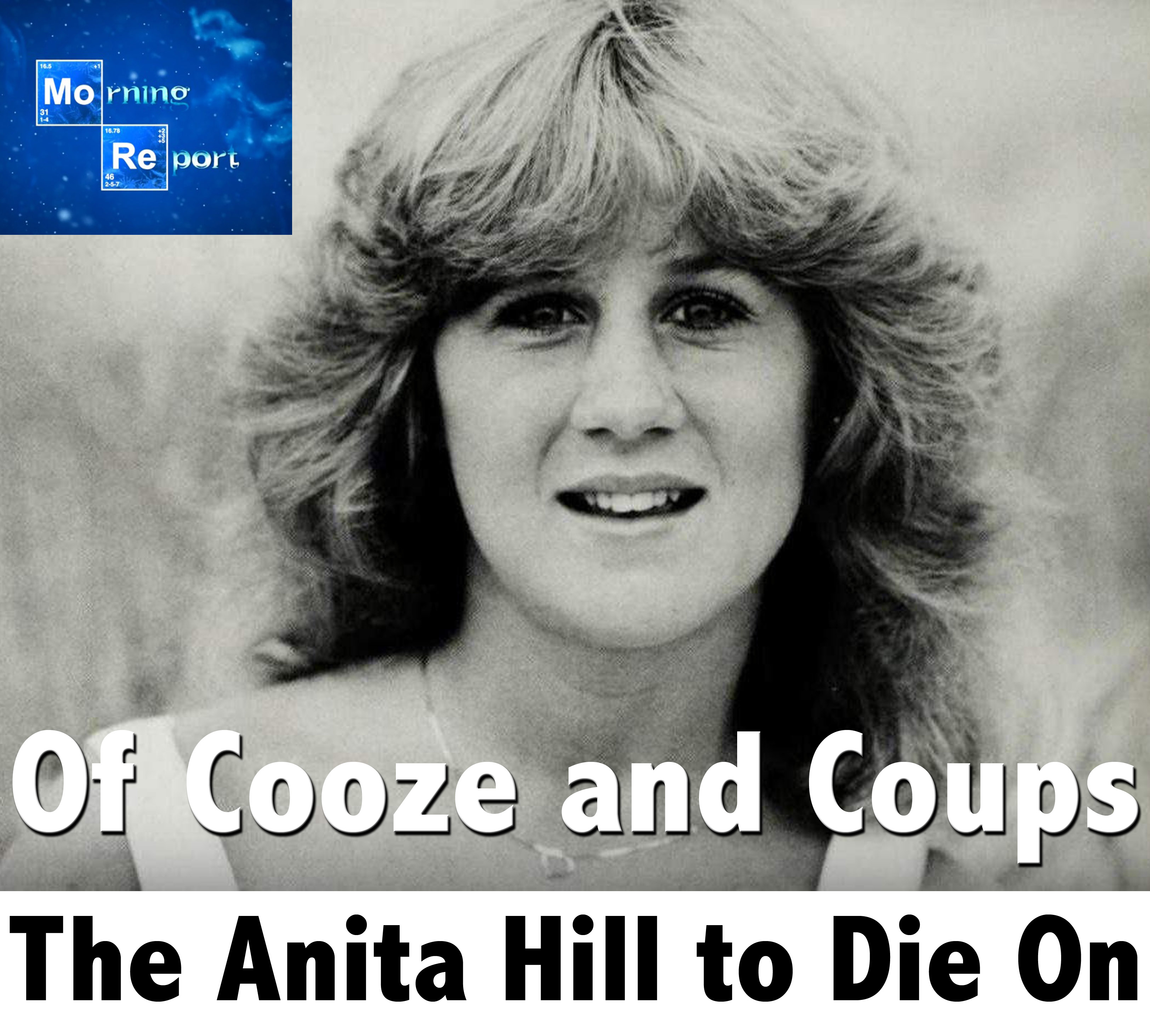 Good morning kids. Tuesday and the disgusting and frankly dangerous attempt to derail Brett Kavanaugh's deserved appointment as an associate justice to the SCOTUS continues along with the President's decision to declassify all the FBI and DoJ documents, transcripts etc. related to the investigation-cum-sabotage campaign of his 2016 presidential campaign. And do not think that these two subjects are unrelated. They are one and the same. The effort to destroy this President has many fronts and many agents but the overall goal and message is crystal clear to all who have eyes to see: any attempt to reverse the 100+ year counter-American Revolution will be crushed. If you run as a reformer you will have your character assassinated (if not the target of an actual assassination), if you either win an election as a reformer or are appointed to office by one and share the same goal, you face the same threats (see the lead piece from Breitbart about the State Department). And if you are an originalist jurist who believes that the Constitution as written is not fungible and/or "a living and breathing document," as the IBD editorial states:
This is about sending a warning.

Democrats are warning conservatives, and those who would appoint them, that they will do anything to derail their nominations. That includes flagrant attempts at character assassination -- even if that requires throwing out unverifiable allegations from the distant past at the 11th hour.

At this point, the only real question that needs an answer is whether Republicans will reward Democrats for their craven attempts to scare highly qualified conservatives away from public service.
Bingo.
And that's why the link to the Washington Times piece that GOP Senate candidates now have to tread lightly on the campaign trail because of this is total bullshit and just making me incandescent with rage. Even considering the dynamics of the anti-Trump Republicans, whether it's Robert Bork, Clarence Thomas, Janice Rogers Brown and now Brett Kavanaugh (to say nothing of the scores of cabinet nominees and political candidates over the last 30 years or more), this is all part of the same goddam orchestrated playbook from the Dem-Left-Media Complex. Use a smear, even one like this that is so patently obvious in the way it was vomited up by Dianne Feinstein as a weapon to hold over the heads of the GOP and make them cower in fear, apologize and then demand the withdrawal of the nominee for the good of country. The GOP either believes this or, more likely, pretends to believe this so as not to throw a wrench into the machine of the perpetual Leftward/over-the-cliff/globalist drift of the nation that has been preordained since forever.
Fuck that. THIS IS WAR. If you are running for Senate and you do not see this you really have no business seeking the job. The GOP for now is in the driver's seat. The reputation of the press and Leftists is in the toilet, and this President won by exposing them for the frauds, perverts and criminals that they are. What is being done to Brett Kavanaugh - unless absolutely 100% bona fide incontrovertible evidence comes forward to say otherwise - is an absolute travesty and a crime. If Mitch McConnell and Chuck Grassley full-throatedly went to the cameras and stated this flat out, cheers and applause would break out across the land at a volume that even John McCain and Ted Kennedy - the father of "Borking" - would hear even as they molder in their graves.
But, alas, we have to endure what is sure to be a flea circus and freak show come Monday, when Brett Kavanaugh and the lying, psycho, piece-of-shit Leftist slag testify before the Senate Judiciary Committee, no doubt interrupted by Democrat confederates (heh!) intentionally brought in to fill the galleries and make a spectacle in front of the TV cameras. That is if Feinstein, Spartacus, Kamala-Toe and the other Democrats let them get a word in edgewise. I guess on a positive note, the delay is only until Monday, all of the aforementioned will go over with the public perhaps even worse than it did on the first day of the initial hearings, and maybe Accuser/Liar Ford won't even show up. And Feinstein refusing to cooperate with Grassley now that she's pulled this loathsome stunt speaks volumes, or at least it should. Meh - they're huddling now to get their story straight as well as pay off people to come forward and "corroborate her harrowing ordeal" of being ignored as a Janis Ian "At 17" wallflower - which of course is the same as rape.
I find it funny, disgusting funny not ha-ha- funny, that every nominee put up by the Democrats sails through because the GOP feels compelled to give deference to a sitting Democrat president's picks. Ruth Bader-Meinhoff, a loathsome old prune who has a complete disregard for our laws, Constitution and customs and even recommended the South African constitution over own as a model to be emulated (does that include the land expropriation?) and formerly served as the general counsel for the ACLU sailed through on a 96-3 vote (I hereby propose sainthood for Jesse Helms, Robert Smith and Don Reigle). This is madness. But is that worse than letting Robert Bork get borked and then "settling" for Anthony Kennedy? Like a choice between projectile colitis and shingles of the eye.
The GOP better confirm Brett Kavanaugh. That's all I can say. And I hope that going forward, no matter what happens, every nominee that this President puts forward is an originalist/strict constructionist. It's a winning campaign issue. It's just a pity we don't have a party that represents us going into the midterms to take full advantage of it.
Speaking of coups, the President late yesterday has authorized the release of all the FBI, DoJ documents and materials related to the "investigation" (read: sabotage) of his 2016 presidential campaign and everything that came after it. Aside from being long overdue IMHO and the 100% right thing to do, I suppose one can look at it as PDT's way of sucking the air out of the Feinstein Kavanaugh smear. Or is that so big that we'll get just the opposite? In any case the abuse of FISA, those who abused it and for what purpose will be revealed as the documents are examined. Not by the press of course, but by the real media such as you find on these pages. Again, I hope the Kavanaugh mess does not suck the air out of this because the revelations are going to be dynamite. But, all things considered, the prospect of lengthy terms in Leavenworth let alone a date with the hangman are seriously in doubt. But at least Hillary Clinton will never be President of the United States of America. And that can be taken literally and sarcastically right about now.
On to better news, on the Amnesty front the administration has cut refugee admittances to 30,000 which is a record low, the ACLU is admitting that so-called refugee families are splitting apart in order to game our system, the Wa-Po Nat'l Laugher lie about border passport denials has been blown to pieces and Sanctuary Cities love sex offenders. Meh, Future Democrats gotta Democrat.
In politics, Keith "Wife Beater" Ellison is actually in a dead heat with his GOP challenger, Joe Biden out-deplorables the word "deplorable," Bill Nelson is on board with Joo-hater Gillum to try and drum up black support, and Chris Collins though indicted will fight on for the GOP. Our hero.
On the international scene, Iran is about to get hit hard with sanctions, a Russky recon plane goes down over the Syrian coast and is a possible victim of friendly fire (heh), the "Fight for 15!" is killing what is still alive in Venezuela and goulash backlash as the EU is going after Hungary's Viktor Orban.
From hither and yon, the Trump effect hits Latinos with their biggest increase in household income ever, back to college and another year of indoctrination, and "boys will be boys" is hate speech.
Anyway, links from around the world, across the nation and up your street. Have a better one and remain blessed.


SPYGATE, MUELLER WITCH HUNT, DEEP STATE, COUP

UPDATE: Yom Kippur, the holiest day of the Jewish calendar, starts at sundown. May you have an easy fast and be inscribed in the Book of Life! - jjs

posted by at
07:12 AM
|
Access Comments