« Laboring Monday Overnight Open Thread (9/3/18 )
|
Main
|
Mid-Morning Open Thread »
September 04, 2018
The Morning Report 9/4/18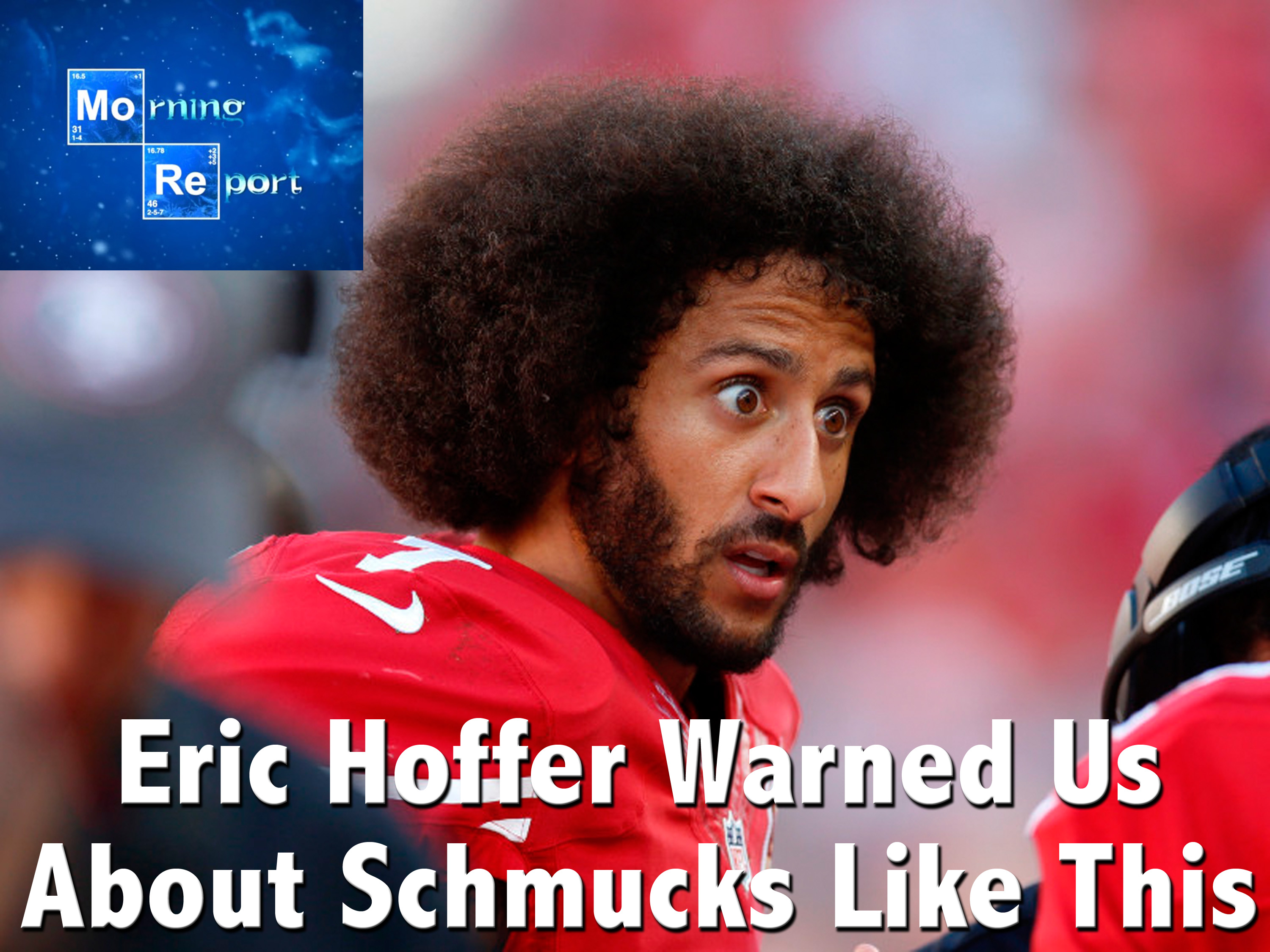 Good morning kids. Back to work this Tuesday as we leave summer behind and head into the homestretch towards the crucial 2018 Midterms. And today also marks the start of the confirmation hearings for Brett Kavanaugh to take his place as an associate justice on the Supreme Court. Unless something from way out of left field - literally and figuratively - is dragged into the committee room by the Dems or the press (BIRM), then it's more than likely that he will be confirmed. But the Dems are going to ramp up the smear machine to go after him, the President and the GOP to rile up their base for the elections. Expect the usual gaggle of goniffs, perverts, miscreants and scum impersonating Senators to primp, pose and emit vomitus in front of the cameras and microphones to satisfy the droogs that pull the levers for them.
That said, I expect at least one or perhaps two Democrats, Joe's Man-Chin and/or Heidi Scheiss-cramp to vote "yes" since both of them are in serious trouble this November. And all things considered I think that that can also be considered a somewhat good omen going into November, at least insofar as preserving the majority in the Senate. That said, along with immigration and amnesty, the courts are also a major factor in putting Donald Trump into the Oval Office in 2016. The base knows it as do most average Americans who have been turned off by the antics of Kennedy and Roberts, to say nothing of the hacks-in-black Marxists, during the Obama Reign-of-Error as well as that of Hawaiian Justice Punchy Macadamia Leper Colony. Coupled with all of the other Leftist meshugas and insanity, this cannot help but energize enthusiasm to keep Congress from tipping over. Analysis from Legal Insurrection's William Jacobson and others on offer for your perusal.
The other factor of course is immigration and Amnesty. On the down side, North Carolina still has many illegal aliens on their voter rolls courtesy of Motor Voter. On the plus side, Texas is again leading the way on denying foreigners access and money for our schools, a massive bust of illegal alien MS-13 subhuman animals in California and a pudding-dippingly good report about huge numbers of illegals opting out of getting bennies for fear of being caught and deported. That in and of itself is a wall that costs nothing, saves money, builds itself and is impenetrable. Thank you, Mr. President. More, please!
As we move on to politics, despite all of the above, as Nancy Palsi's stuffs her waxy, botulinum-lined maw with chopped liver on a Ritz at a Hamptons fundraiser, she's fantasizing about getting her bony claws on that speaker's gavel and it appears that the Dems actually have an agenda all lined up in the event. Meh, they've had the same agenda for decades already. Meanwhile, NeverTrumpers gotta NeverTrump, PDT rips Sessionszzz and taunts Kerry, and Daniel Greenfield on the Democrat-Socialists' Joo-Hate problem. Meh, if it's bust-out and proud as we saw at the 2012 convention and with the likes of Loopy Ocasio-Fiasco and Keith "X" among others, it's not a problem in their eyes.
In first amendment fakery and censorship, Andrew Breitbart's father-in-law Orson Bean lays down some truth, how the MFM faked the Flint lead water crisis because of Hillary, the SPLC needs to be eradicated from the face of the Earth, the media and the Pope Francis church sex abuse scandal, and Mark Mullah-berg and Farsi-book follies.
Domestically, some alarming news about the national debt, the Secret Service is warning about massive credit card fraud at the gas pump, with a farm bill like this, Lisa Douglas can move back to Park Avenue "dahlink," parents have had it up to here (points at Adam's apple) with drag-queen perverts reading stories to children, and a great piece about how a Massachusetts state legislator derailed the LGBT sickos by using their own logic to defeat multi-gender drivers licenses. I call it mental jiu-jitsu, insofar taking a position as far to the left of their's as possible to force them to take a more conservative stance. Thing of beauty if done well.
In Dr. Zaius pseudo-science news, what it would cost in human terms to attempt to lower the Earth's temperature by fractions of a degree and in their zeal to destroy Monsanto, the fundamentalists are causing panic over a chemical used in breakfast cereal.
From hither and yon, there's a backlash brewing against Nike for promoting anti-American racialist crackpot, and football scrub, Colin Kaepernick, Buzz Aldrin is as feisty as ever and incensed over the omission of the US flag from some Apollo 11 flick, a former actor from the "Cosby" show is leading a normal life and in doing so is setting an example that is of course all but ignored by the media, and finally, just as we have the myth about Democrats and black America we have the myth about Democrats and women's suffrage. Wham-bam thank you ma'am. And I don't mean Barbara Boxer.
Anyway, links from around the world, across the nation and up your street. Have a better one and remain blessed.

posted by at
07:20 AM
|
Access Comments