« Monday Overnight Open Thread (8/20/18 )
|
Main
|
Mid-Morning Open Thread »
August 21, 2018
The Morning Report 8/21/18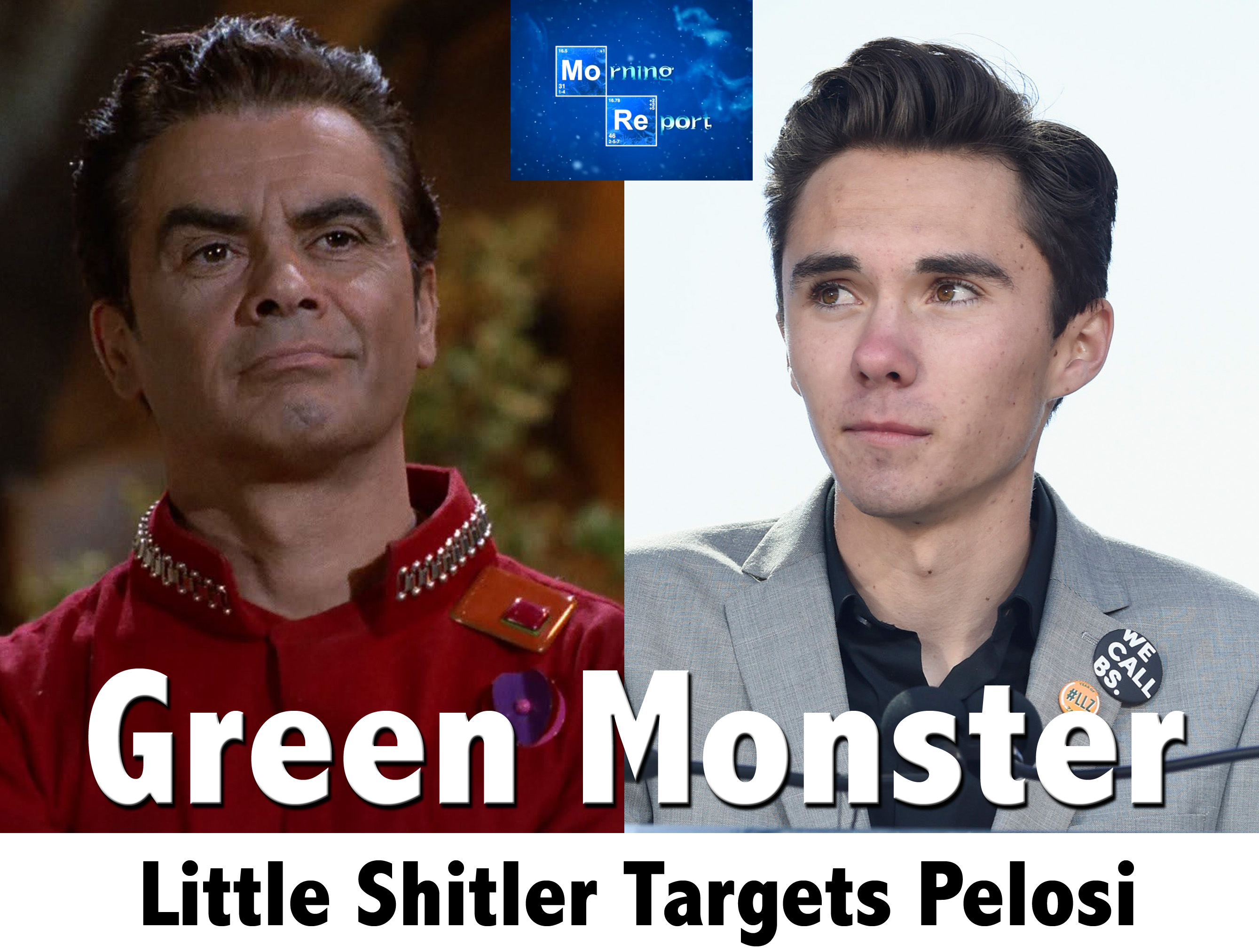 Good morning kids. Tuesday's here so let's get to it. First up, the Mueller Witch Hunt and Flea Circus grinds on as the jury is still deliberating, which is not stopping the Democrat-Left-Media complex from doing whatever it can to influence, intimidate and threaten the un-sequestered jury. You'd think in a trial of this magnitude, they would have been held incommunicado, but of course not. Meanwhile Judicial Watch is going after the DoD for its persecution of the whistleblower who blew the whistle on Deep State spy and Obama/Clinton/Brennan conspirator Stephen Halper, and the whole thing with George Papadapoulos, the administration/campaign bit player whom the Deep State used as a means to nail candidate Trump only highlights the incompetence and corruption that is your FBI.
Sliding over to John Brennan, PDT is using his (Brennan's) rage and arrogance as weapons against him, for all the world to see. And some CNN stooge who also profits off of his security clearance went ape-shit on someone who defended the President's actions and now PDT is citing that as reason to revoke that clown's clearance. Heh. In any case, anyone and everyone regardless of political affiliation should no longer be privy to any classified materials once their public service career comes to an end. Executive order that one, Mr. President.
On to politics where Camera Hogg is raising his pimpled head and declaring himself the new head of the Democrat party; he told Nancy Palsi to fuck off and die, and I'm not exactly misquoting the little shitler either. And that Alcee Hastings. It was bad enough that he "joked" about applauding the President drowning to death, but then we find out that the "joke" was written by a 16-year-old. No worries; the Chappaqua Choad is hitting the fundraising trail (and the bottle) to sweep the Dems on to victory. Then there's poor Loopy Ocasio-Fiasco who stopped in to say farewell to the Union Square restaurant she used to tend bar at. They shuttered yesterday after 28 years because of the minimum wage laws she supports. Not to worry, though because Fauxcahontas has a sure fire plan for capitalism: communism. And as the Democrats seemingly swirl the bowl, the RNC just had another huge fundraising month in July.
In censorship news, Neil De Gas-Bag Tyson wants a "truth force" to confront enemies of the truth (read the Morning Report, jag-off), the President is calling out big social media for silencing conservative voices and two interesting links on the politicization of books and the hate speech inquisition.
On the international scene, PDT is hanging tough with the Turks vis a vis the American pastor they are holding hostage, two Farsi spies were nabbed scoping out targets here in the US, South Africa is descending into Zimbabwean madness as the first white owned farms are seized, the Chi-Coms are ramping up their spying and sabotage actions here (see also the link in the Education section), Venezuelan businesses are shuttering due to minimum wage laws (hello Loopy Fiasco!), a once very anti-Semitic PepsiCo has purchased Israeli owned SodaStream and the First Lady is off to Africa on a goodwill tour. She should stay away from Johannesburg lest she be seized.
There's quite a bit of interesting stuff about Obamacare-caused doctor shortages, the illegal drug addiction epidemic and the rush to free drug dealers, VW and the diesel wars in Deutschland, SJW madness in Richmond schools, and an Indiana ISIS wannabe gets 15 years for plotting a mass terror attack. He was allegedly inspired by the right-wing, anti-gay, Christian, Jewish, conservative, capitalist, Trump-loving, MAGA-hat-wearing, Republican Bircher... Omar Mateen.

From hither and yon, the Omarosa ploy to sabotage Black approval of PDT has flopped, the Pope's letter apologizing for priestly sexual abuse is not going down well, ESPN's president has a new policy on political punditry that will save the network, vandals destroy a memorial to our WW2 submariners and an essay from an eyewitness to the Soviet's brutal crushing of the Prague spring. 50 years ago today. Wonder what the Democrat-Left has to say about this. Not really.
Anyway, links from around the world, across the nation and up your street. Have a better one and remain blessed.


SPYGATE, MUELLER WITCH HUNT, DEEP STATE


posted by at
07:37 AM
|
Access Comments