« EMT 08/18/18
|
Main
|
Saturday Gardening Thread: Impatient for a change in the weather? [KT] »
August 18, 2018
Late Summer Saturday Open Thread August 18 [KT]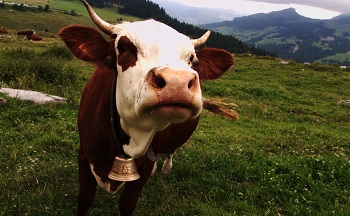 Worried about cow flatulence, too?
Cows are being allowed to visit nude beaches in Sweden. Some people are concerned about cow poop. There are some other places where human poop is a concern.

Refuse
Daniel Greenfield on one lefty city's attitude toward refuse and related issues:
Here are a few things that are effectively legal in San Francisco: drugs, public defecation and shoplifting. And here are some of the things that are banned or will be banned in the City by the Bay.

Straws. Fur coats. Bottled water. Eating at work. Vaping liquids. Upholstered furniture. Plastic bags. Pet stores. Electric scooters. Coffee cups and packing peanuts. Tropical fish. The McDonald's Happy Meal.

If you can think of something, San Francisco has already banned it. Or will be banning it soon.

North Korea with a tech industry and some leftover Victorian architecture (which it's banning tour buses from visiting) has reacted to the collapse of living conditions and fleeing tourists by banning everything.

Everything except the behavior that's making San Francisco unlivable.
At least they have initiated a poop patrol now.
Meanwhile, city officials are surprised that people are complaining about the new open-air composting urinals near tourist destinations in Paris, filled with straw. They're sexist. I always thought that one of the reasons McDonalds was popular in France was the restrooms.
And in New York City, trash cans have been removed from the Upper West Side because people put trash in them. Thomas Sowell used to ask policy wonks, "And then what"? Did anybody ask these officials that question?
This week's VDH
This video is from a speech soon after the election, and it is interesting to listen to Hanson's analysis now. It tackles mythologies that surrounded the election, among other things. This week I passed it along to a guy who comes from the left but is trying to be open-minded. It's long - 44 minutes. But you might enjoy putting it on in the background while you do something else.
How could Ben Rhodes have been so wrong? VDH may have some clues.
Got any clean-up projects planned this weekend?
A little music:

posted by Open Blogger at
10:15 AM
|
Access Comments