« EMT 08/04/18
|
Main
|
Saturday Gardening Thread: It's August? [KT] »
August 04, 2018
Late Summer Saturday Open Thread, August 4 [KT]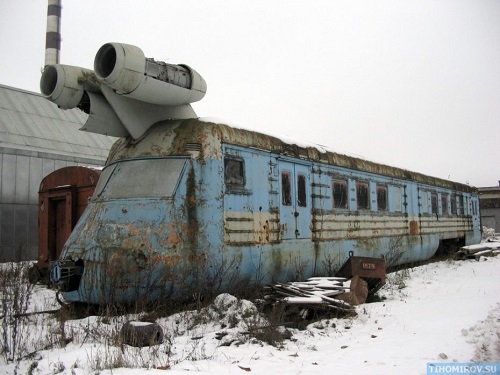 Jet Train
One forerunner of California's future High Speed Rail
Hello, Horde. The Weird News Dump which normally appears here a little earlier than this on Saturdays is on hiatus as Misanthropic Humanitarian deals with an overload of Real Life. We sort of decided to post the Thread Before the Gardening Thread early, but then I made an executive decision to change the name of the thread until the return of Weird News. I'm not so much into researching news for Saturdays, but I do have some weird stuff that's not really news. Like Things the Soviets Made. Including the Jet Train above, now abandoned somewhere in Siberia. Plus lots and lots of other interesting stuff. Take a look. The robot photos alone include some more disturbing than this one: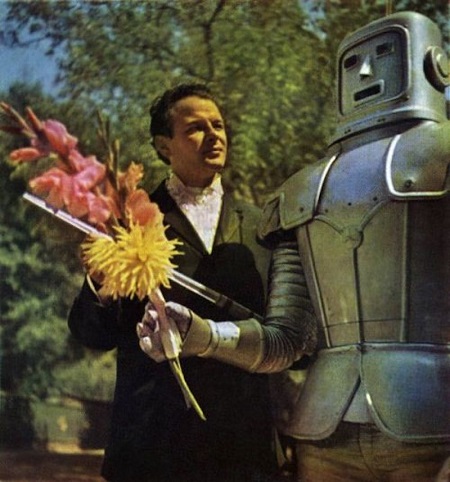 The Soviet Union, unsurprisingly, was really good at building robots. Above we have Stainless Administrator, the mechanical robot designed and built by a ingenious Soviet acrobat, athlete and illusionist Anatoly Sokol, pictured with his creation in the USSR 1966.
Another sample: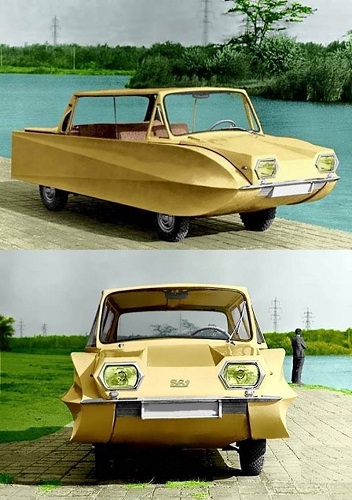 The Katomobil, an Amphibious car built by the Demidov brothers (1966)
Somehow, it just looks Soviet. There is also a wide array of other forms of conveyance, porcelain space dogs, a mysterious giant listening device at Chernobyl, the first mobile phone (rotary), and Tetris. Enough stuff to keep you speculating for quite a while. (h/t David Thompson)
The robot photos reminded me that A Northeastern Illinois University philosophy professor argues that Americans would have no need for sex robots if they were to embrace "wealth redistribution."
Maybe that explains why people don't seem to need sex robots in Venezuela. Come to think of it, I haven't heard about many Soviet-style inventions coming out of Venezuela, either. Wonder why?
Back here at home, the Young Democratic Socialists of America have a rather hopeful interpretation of active chapters of their organization.
But enough about the wonders and dreams of socialism
We are well into summer now. Have you got a summer project going? A weekend project?
Hope your Saturday works out well.
A little music from days gone by. This:
became this:
Who would have thought . . . .


posted by Open Blogger at
09:20 AM
|
Access Comments