« Saturday Gardening Thread: Yes, It's August Alright [KT]
|
Main
|
Chess Thread 08-11-2018 »
August 11, 2018
AoSHQ Pet Thread: The Pet/Garden Interface [KT]
Good afternoon and welcome to the Pet Thread! While Misanthropic Humanitarian is stuck for extended periods of time in another dimension where you do not want to be, I am filling in. So don't expect the almost world famous Ace of Spades Pet Thread. He would like to thank those who sent in pet photos last week. Expect them to start appearing in this space upon his return to regular life. In the meantime, I'm starting, of course, with pets in the garden. But other pet discussion is welcome, of course. Hope you enjoy yourself while you're here.
Is your dog a good garden helper? I'm thinking that maybe the dog below could use the weekend off to unwind.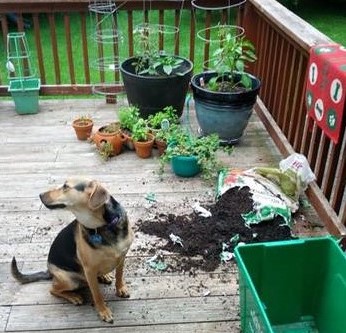 How about your cat? Helpful in the garden or not?
Gardening Supurrvisor
Should that cat be doing some kitty yoga? Maybe some meditation?
There is a lot of information on pet-friendly gardening and landscaping available. Worth looking into even if you have a bird or rodent rather than a dog or cat.
Incidentally, if you have some ice water on the patio, it will not kill your dog, despite a story circulating on the internet lately.
PetMorons
Here's a little reminder of Tom W's photo of Jimmy B waiting for figs to ripen that you may have seen earlier in the Gardening Thread:
I have a gif of him jumping for the figs . watching him jump is hilarious . Not much height but lots of effort.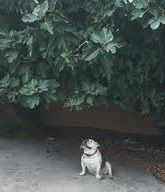 Here's Jimmy B up close. Bet he loves his people when he's awake. But jumping for figs is tiring.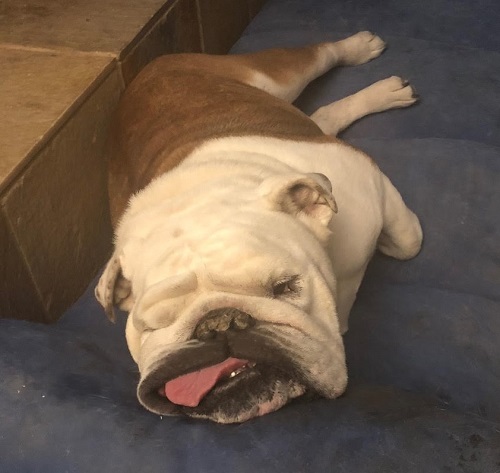 And here's Jimmy B's sister:
Tessa watching me.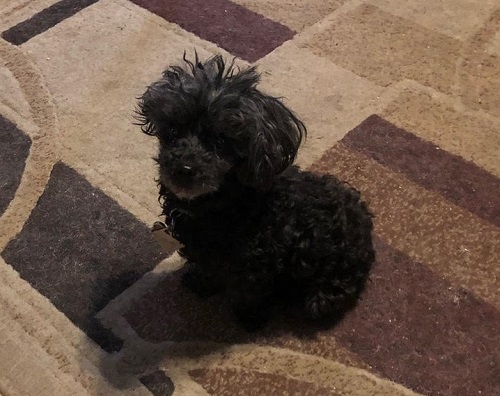 Facial detail from a photo of Tessa on Tom's shoulder:
Hard to get picture of a black poodle. She and Jimmy are both 11. she is only 3.5 lbs . . .
The corner of Tom's eyeglasses gives you an idea how tiny her little face is.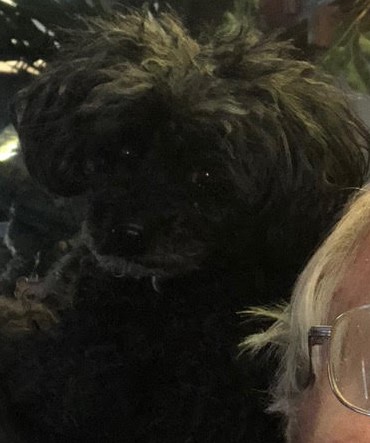 Here are The Invisible Hand's dogs Kaz and Darla, looking very civilized. You will have to click back to the Gardening Thread to see more dramatic shots of this duo.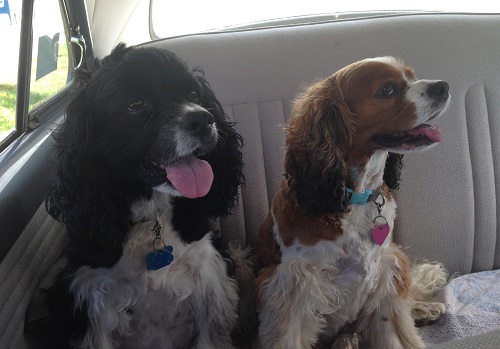 They're Cockaliers. A cross between a Spaniel and Cavalier King Charles. Goofy name, eh.
Here's another little photo of Darla in the garden. I think she wants to be a lurker.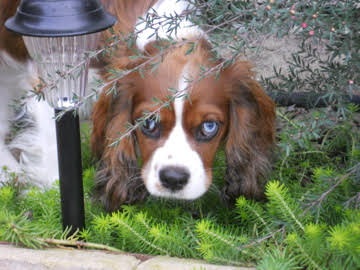 Finally, readers of the Gardening Thread may remember our cat Jack of Spades, the original AoSHQ Garden Kitty. He's still with us. Loves special treats. Catches a gopher once in a while.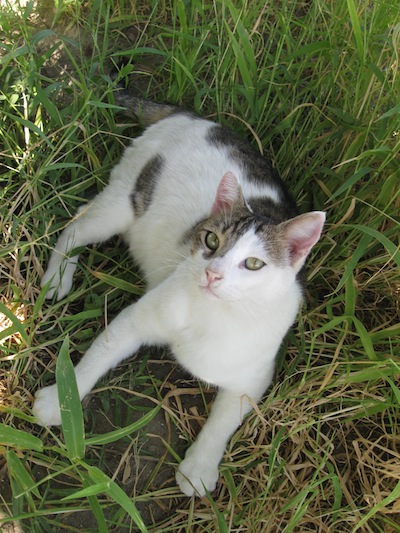 Chickens with Names
These are honorary PetMorons belonging to a friend of mine who lives back east. Although keeping pet chickens is a new craze in Silicon Valley, these birds do not have such fancy digs. They seem to be loved, though.
This is Betty Boop. Some of her relatives are included in the next photo: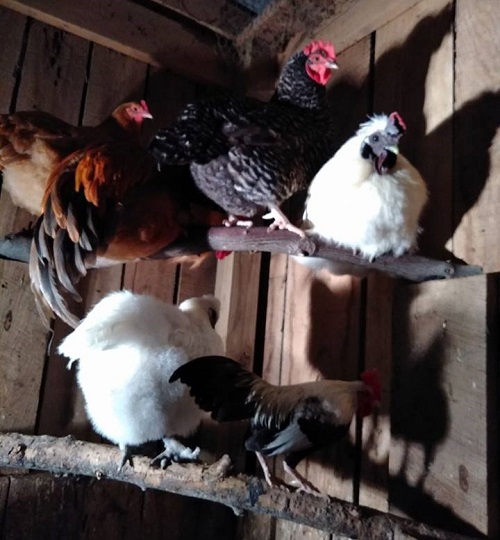 From left to right top is Betty Boop's sister Rosy, her brother Two Tone Jack, her Mom Fancy Lace, and Mr. B. Bottom roost is Mrs. B and Spike, the little brat.
If you would like to send information and/or photos for the Pet Thread while Misanthropic Humanitarian is away, the address is:
ktinthegarden
at g mail dot com
Please do not send photos if you sent them to Misanthropic Humanitarian last week. He'll be posting those photos upon his return.
Have a great weekend. Give your pets a special pet from us.

posted by Open Blogger at
02:49 PM
|
Access Comments