« Special Guest Column
|
Main
|
The Morning Report 8/1/18 »
July 31, 2018
Tuesday Overnight Open Thread (7/31/18 )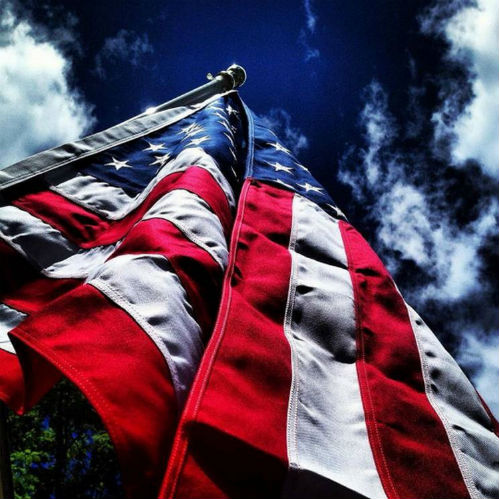 ***
The Quotes of The Day
Quote I

It's the scene every Friday at the cafeteria of Valley Park Middle School in Toronto. That's not a private academy, it's a public school funded by taxpayers. And yet, oddly enough, what's going on is a prayer service – oh, relax, it's not Anglican or anything improper like that; it's Muslim Friday prayers, and the Toronto District School Board says don't worry, it's just for convenience: They put the cafeteria at the local imams' disposal because otherwise the kids would have to troop off to the local mosque and then they'd be late for Lesbian History class or whatever subject is scheduled for Friday afternoon. Mark Steyn

Quote II

"No plans to run. But I'm randomly in Boston today, and happen to have had lunch with someone who does a lot of work in New Hampshire. As he'd say, 'Ya nevah know.'"Skipper Biff Bill Kristol

Is Skipper Biff thinking about running sashaying for POTUS? Stay tuned.

Quote III

"A picture is worth a thousand words"-English language-idiom
***
A certain person I know received an envelope in the mail that was addressed to the residence address, no name given as the addressee. The return label indicated US Department of Commerce, Economics and Statistics Administration, US Census Bureau.
The American Community Survey. Your response is required by law.

Any of you Morons get something like this in the mail? If so, what are your plans with the survey?

My thoughts? We fought the Revolutionary War?
***

Perhaps it is time to drop the NetFlix account. SMFH.
***

Hmmm interesting. Without Obama propping the Mullahs in Iran, Things are getting dicey in Iran.
***
Money for nothing and health care for free.


Under ideal assumptions, Blahous writes, Medicare for All would mean that federal spending on health care would rise to 12.7 percent of GDP by 2031, roughly doubling its current rate. Doubling all current income and corporate tax revenues would be insufficient to finance this massive growth in federal spending, which would itself be more than double all currently projected federal discretionary appropriations.

This enormous price tag is actually marginally less than current projected national health expenditures over the same period of time. The paper finds that under ideal conditions, national health expenditures (NHEs) would be about $90 billion less in 2022 under the Medicare for All plan, thanks in large part to a drop in administrative costs and a slight fall off in personal health spending.
Ideal assumptions? Yeah, blow me.
***

America's first high-tech coup is still ongoing.

In the rest of the world, just like in America, coups have useful idiots who do the grunt work for the real powers that be, the untouchable members of the global elites. In the rest of the world, these elites, not having bet on the winning horse, quietly retire to live out their lives in obscurity on private estates in small offshore islands. In America, Barack Hussein Obama and Hillary Rodham Clinton live in Kalorama and Westchester County and get standing ovations from their brainwashed cult members wherever they go.
***
Almost tonight's Feel Good Story of The Day. Or, Sometimes there is honor among criminals.

Though it may sound odd, there is something of an informal hierarchy and honor code among criminals and prison inmates, and those who prey upon young children are generally held in low regard or flatly despised by other criminals who are at least honorable enough to leave children alone.

As such, it was no great surprise to learn that a convicted terrorist who had threatened violence against the young royal prince in the United Kingdom received a bit of "prison justice" from unknown assailants who were incarcerated with him.

According to The U.K. Sun, a 32-year-old self-proclaimed follower of the Islamic State group was allegedly assaulted in prison and slashed with a makeshift knife by at least one other inmate who has yet to be identified by authorities.
***

In a society of litigation, This will be fun to watch, from a distance, like a 10' pole distance.
***
The ONT Musical Interlude
July 31, 1971, James Taylor went to No.1 on the US singles chart with the Carole King song 'You've Got A Friend', (included in her album Tapestry and James Taylor's album Mud Slide Slim). The song would go on to win the 1971 Grammy Award for Best Pop Vocal male Performance and Song Of The Year. via thisdayinmusic.com
Little did Taylor know that he would be soothing the emotionally damaged country of France some 45 years later.
***
***

It has taken a while, but.........NASA has released thousands of hours of never been before released tapes of Apollo 11.

When Apollo 11 descended from the heavens, touching down on the moon on July 20, 1969, three brave men became immortals, the types of men forever remembered for a single act that defined their storied careers. Neil Armstrong, Buzz Aldrin, and Michael Collins might be the names we associate with that first mission to the moon, but it was a team of engineers, analysts, supervisors, and experts who ultimately got them there.

Today, for the first time ever, NASA has released over 19,000 hours worth of audio from this historical mission.
Pretty damn cool!!!!
***

Photographic evidence that there are some lucky people in the world.
***
Genie out of the bottle. The horse is out of the barn. Pandora's box has been opened. The Nanny States are lining up to sue Defense Distributed.

Twenty states announced Monday that they plan to ask a federal judge in Seattle to immediately issue a temporary restraining order against Defense Distributed, a Texas-based group that has already begun making 3D-printer gun files available on its DEFCAD website after a recent legal settlement with the US State Department.
"After almost 18 months I was skeptical that there was anything else that this administration would do that would truly shock me, but they have," Washington Attorney General Bob Ferguson told reporters assembled in Olympia and by phone. "Frankly, it is terrifying... We think that it is important to put a stop to this right away and make it as difficult as humanly possible to access this information.

We covered this story about two weeks ago in the Weekend Gun Thread.
The ONT's crystal ball? Imminent injunction. Massive law suit. It lands in the SCOTUS where Justice Brett Kavanaugh is the 5th vote to uphold Defense Defended's right to publish the 3-D printable files.
Tell me how the drunken crooked hag would have been a better POTUS than DJT.
***

Do you remember the old trick of warm water and a sleeping person's fingers? Not these kids. Genius Award Winners.

A 15-year-old teen suffered second-degree burns to his face and body after his friends allegedly poured boiling hot water on him as he slept in a bid to complete the "Hot Water Challenge."

Kyland Clark, of Indianapolis, said that he and his friends were watching videos of the challenge last week on YouTube before he fell asleep, and that his friend had attempted the challenge as a joke, Fox 59 reported.
***
They found a nice wad of cash. Of course they did the right thing and is Tonight's Feel Good Story of The Day.

Three kids are being praised for doing the right thing after they found a wallet stuffed with cash and returned it to the owners.

Jamie Carlton's son had dropped his wallet outside of his car in the driveway of their Aurora, Colorado home earlier this month. At the time, the wallet contained $700 in cash.
***

Tonight's ONT has been brought to you by Waste Not, Want Not.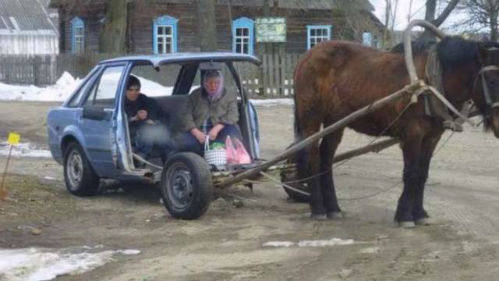 Notice: Posted with permission by AceCorp, LLC. All ONTs are final. No refunds, no exchanges. You'll like and live with it. No future considerations.

posted by Misanthropic Humanitarian at
09:31 PM
|
Access Comments