« Tuesday Overnight Open Thread (7/31/18 )
|
Main
|
Mid-Morning Open Thread »
August 01, 2018
The Morning Report 8/1/18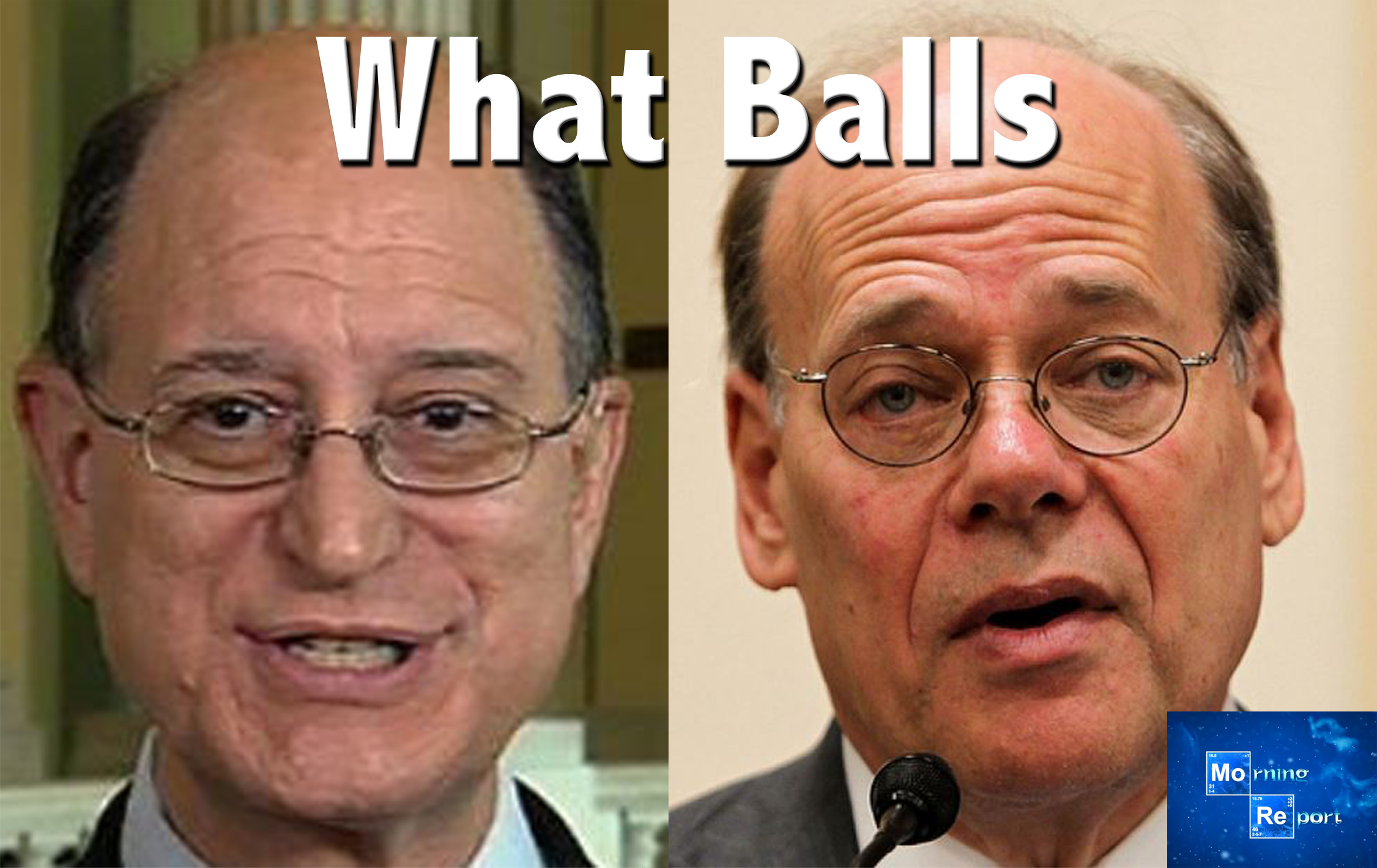 Good morning kids. August (already?) and the lead story is Immigration, Politics and the Politics of Immigration. The President has said that he is willing to let the government shutdown unless there is funding for the border wall in the upcoming budget, despite the appropriations committee (who seem to appropriate our freedom and income for their purposes) leaving it out as well as defunding the successful enforcement programs of DoJ, ICE and DHS. That said, I have some conflicting links about Mitch McCoCBrother supposedly caving contrasted with one of the President saying he'd delay the shutdown until after the midterms.
I don't know why he would do that. Forgetting the irrelevance in practical terms of a government shutdown, in terms of politics, every time there has been one the GOP not only didn't suffer in a subsequent election but actually gained seats in Congress. More importantly, the border wall symbolically and physically is one of PDT's main policy goals and campaign promises in 2016 and I cannot see him sloughing it off and/or abandoning it. He and we are at war with the GOP-e as much as we are with their Democrat-Media overlords, so there's no down side to taking a stand. It's a political winner with the base and going into November. Plus, I think I trust Mitch McCoCwhore and his minions less than Whoa, Fat!.
Continuing in this vein, the Mexican accused of killing Border Patrol agent Brian Terry has been extradited to the US to stand trial. Holder and Obama should probably be co-defendants considering Fast and Furious. As the Left pushes to have illegal aliens vote in our elections, PDT has returned fire by promoting voter ID which has naturally caused much wetting of diapers and heads exploding with the enemy.
Segueing into politics, PDT blasted the other Koch whores as a "total joke," a walking bacterium from Oregon vomited up obscenities about our beloved First Lady, the Tom Steyer-led impeachment effort ramps up despite it being political kryptonite to the Dems and a Bay area fundraiser for Claire McAssKill illustrates the destructive nature of the 17th amendment.
In the Mueller Witch Hunt, Alan Dershowitz calls it perfectly, Mewler supposedly referred the Tony Pedesta case to the SDNY (where it will no doubt go to die), and Brad Sherman, who resembles the twin shriveled testicle known as Steve Cohen, actually belched up the bromide that votes in 2016 were tabulated in St. Petersburg. Keep fucking that chicken, momzer.
Outright bald-faced lies like that fit right in with the Civil War 2.0 category where Loopy Ocasio-Fiasco wants a "posse" for a "throw down" in Congress and the Democrats reveal their duplicitous, disgusting nature by refusing to play a charity softball game with the Republicans. One of the few times when historically politics is put aside for the sake of civility and friendship. But no. It really is war. Let it be noted who the belligerents are. Then again, maybe they fear another James Hodgkinson out there. One that Dick Durbin isn't in constant communication with.
Switching to fake news and the first amendment, an interesting speculation on AG McSnoozerson's new Religious Liberty Arm of the DoJ, in that maybe this is a signal that they will be going after the SPLC, which as has been demonstrated is a Leftist front group whose sole purpose is to silence and quash any and all oppositions to Democrats, Leftist, Socialists and other anti-American outfits that seek the destruction of our society and nation. Hence the even more than usual reaction of outrage to the aforementioned new DoJ arm.
Moving to foreign affairs, the NorKs have handed over 55 boxes of remains but it will take an effort to forensically identify them, as only one dog tag accompanied them. IBD is not sanguine about the US-China trade war, such as it is, and the Turks refuse to grant any sort of amnesty to captive US pastor Andrew Brunson. Well past time to kick Turkey out of NATO and do a little bombing practice over Ankara. Meanwhile as Denmark struggles to fight its subsuming by the Muslim hordes it willingly let in, it turns out that the fiend who bombed the Ariana Grande concert in Manchester last year was actually rescued by the Brits as a refugee from the Libyan civil war in 2014 - a war that was totally unnecessary and caused by Hillary Clinton and Barak Obama.
Domestically, Daniel Greenfield rips San Franshithole a new one, DoE Secretary DeVos makes a good call, the Chi-Com vaccine scandal/crisis is a warning to us about socialized medicine, we could use drug reciprocity, the LAPD knew about Les Moonves months ago yet did not charge him, and Jay Z's agitprop about Trayvon Martin about as truthful as a Fritz Hippler flick about the Jews.
From hither and yon, two takes on the scourge of video games, a new Jon McNaughton painting is causing a str, a positive essay on self-reliance and lastly a recap of five major issues facing America in 2018.
Anyway, links from around the world, across the nation and up your street. Have a better one and remain blessed.

posted by at
07:21 AM
|
Access Comments