« Chess Thread 07-07-2018
|
Main
|
Saturday Overnight Open Thread (7/7/18 ) »
July 07, 2018
Saturday Evening Movie Thread 07-07-2018 [Hosted By: TheJamesMadison]
Awesome
What better time to appreciate Michael Bay than a few days after July 4th?
I'll admit that I'm not his biggest fan, but Mr. Bay has made a few movies that I do find worthwhile overall, and they are just so full of explosions and American flags waving in slow motion that it feels imperative that I bring him to the forefront today.
The man has made three films that I genuinely enjoy: The Rock, The Island, and Transformers.
So, let's do this!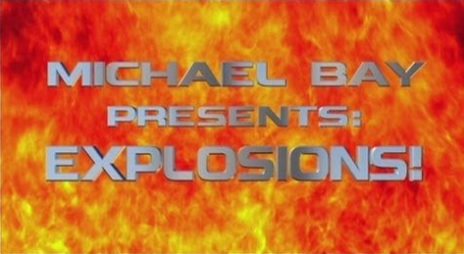 The Rock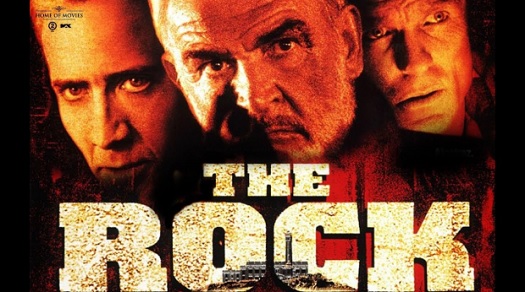 The Rock was Michael Bay's second movie. He had proven to studio heads that he could handle action well enough in Bad Boys that they gave him a bigger budget and helped him cast much better actors like Sean Connery, Nicholas Cage (right after he acted in his Academy Award winning role in Leaving Las Vegas), and Ed Harris.
Comparing The Rock to Bay's later work, it seems downright reserved in comparison. Yes, it has over the top action scenes, but it can actually quiet down for entire scenes and allow characters to talk. The scene where Sean Connery meets with his daughter is surprisingly quiet.
But that's not why we go to see Michael Bay movies. What carries the film is really three things, Sean Connery, Ed Harris, and the action scenes. Let's start with the action scenes.
It's the combination of strong fight choreography, masculine energy, and a slick but also grungy eye for detail and light that makes the action scenes so enjoyable to watch. They feel believable, hard hitting, and consequential, especially when you add in the quality special effects.
Sean Connery plays essentially James Bond if America had captured him around the time of From Russian with Love and kept him in prison until that moment. He's suave, witty, vulgar, and still very English, all while being a total delight to watch as he insults Nicholas Cage and throws a punch with the best of them.
My favorite single part of the film, though, is Ed Harris' General Hummel. Hummel is one of the great bad guys in modern action movies because he has a legitimate grievance and a conscience as a result. He's a good guy who'd been pushed too far by people who should have known better, but he's not so far gone as to actually hurt tens of thousands of people. When he confronts his men after he diverts the first missile away from San Francisco is my favorite scene in the film.

The Island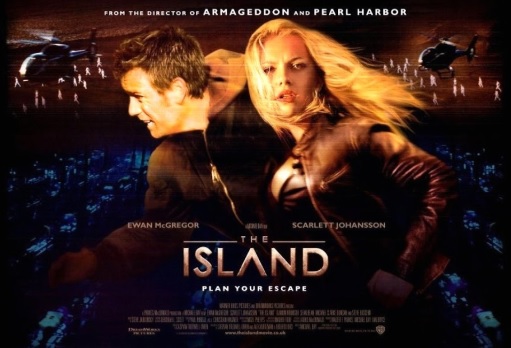 One of my main professors in college called this one-half of a good movie.
I don't really disagree with him. The first half of The Island is a shockingly restrained film from Michael Bay. It's still slick like a commercial, but there's nary an explosion for the first hour of its runtime. What we get instead is a paranoid thriller of a sort, where the reality of the world outside is a mystery to the audience (assuming that they haven't watched a trailer that gives the whole darn thing away). However, getting into the mindset of a fresh viewer, and the effect is surprisingly strong.
It's the first half of The Island that convinced me that Bay is actually a very good director. He directs quite well whatever script he has in front of him. If it requires giant explosions, he's going to give the audience that. If it requires quiet scenes of paranoia, he's going to give it his own spin, but the paranoia will remain. He's no Kubrick, but if he could do a better job of choosing scripts he'd have a much more interesting output overall.
The second half of the film is standard Bay, except with some futuristic touches like flying cars and motorcycles. It's entertaining enough and not as good as the first half, but it largely holds its own as the kind of chaotic experience of sight and sound Bay has become so known for.

Transformers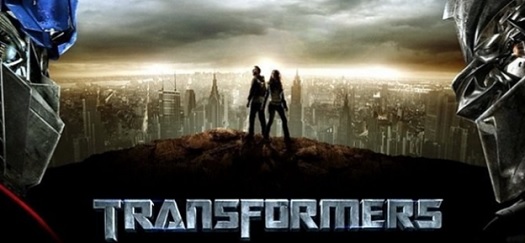 I was really surprised by my first viewing of Transformers in theaters years back. I was at a point in my life where I was seeing just about everything in theaters and my boy, Roger Ebert, had given it a very positive review.
Much like The Island, Bay reigns in some of his worse instincts for the first half, taking time with actual characters to try and tell an actual story. I imagined that the first half could be cut out and just called, A Boy and His Giant Robot. If you don't like Shia LaBeouf, then there's nothing for you there, but I found his befuddled innocence almost charmingly used throughout. His inability to wrangle such out of the world situations was a nicely gentle form of entertainment in a movie about giant robots hitting each other. His travails at home with his parents and the juggle of his new robot car and potential girlfriend all came together quite entertainingly. It was enough to get me through and back into the nearly incomprehensible action of the back half of the film.
I only say nearly incomprehensible because the sequels showed me what truly incomprehensible action is. I've seen most of the rest. I thought the third was the best of the rest, but merely okay in an exhausting sort of way. I actually fell asleep in the theater during the fourth.

A Special Note
Michael Bay also directed 13 Hours about the firefight in Benghazi. I do like the film, but since the weekend threads are largely politics free, I'll keep my focus on the first three in this list.
I can't control you people, though. So who knows how this comment thread will go.

Movies of Today
Opening in Theaters:
Ant-Man and the Wasp
The First Purge
Whitney
Next in my Netflix Queue:
Shame
Movies I Saw This Week:
A Dangerous Method (Netflix Rating 3/5 | Quality Rating 2.5/4) Poster blurb: "I still don't like the first act, find the second to poorly balance between conflicting tones, but the third seems much improved." [Netflix DVD]
South Park: Bigger, Longer, and Uncut (Netflix Rating 5/5 | Quality Rating 3.5/4) [Rewatch] "Hilarious and insightful satire of censorship done with the musical flare of Satan yearning for a better life." [Personal Collection]
Dawn of the Planet of the Apes (Netflix Rating 5/5 | Quality Rating 3.5/4) [Rewatch] "The dialogue gets too expositional in the first act, but overall it's an intelligent and mature exploration of leadership and prejudice." [Personal Collection]
Sleeping Beauty (Netflix Rating 5/5 | Quality Rating 4/4) [Rewatch] "Disney's greatest triumph. A beautiful and simply story elegantly told." [Personal Collection]
It (Netflix Rating 2/5 | Quality Rating 1.5/4) "A tonal mess with unscary scares everywhere and a decent story of children bonding thrown in for good measure." [HBO]

Contact
Email any suggestions or questions to thejamesmadison.aos at symbol gmail dot com.
I've also archived all the old posts here, by request. I'll add new posts a week after they originally post at the HQ.
And, please, visit my website.
My newest collection of short stories, Mutiny! is now on sale in both eBook and print editions!


posted by OregonMuse at
07:12 PM
|
Access Comments