« Leftists Still Pushing For Nomination of Merrick Garland to Supreme Court, for Some Reason/
Open Thread
|
Main
|
The Morning Report 7/6/18 »
July 05, 2018
Post 4th of July ONT
Welcome to the ONT. Everybody please put your luggage in the luggage rack and take your seat, we'll be at the terminal shortly.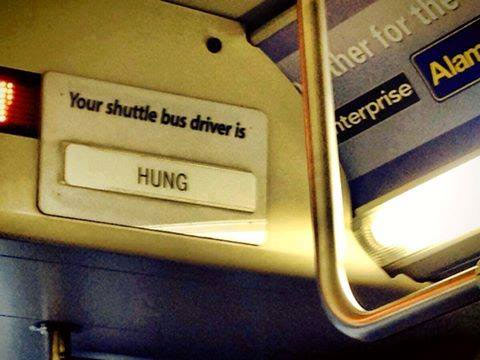 4th of July
Well, yesterday was the 4th, but a lot of the links I collected this week were 4th of July related, so you're going to get them tonight. Like, for example, George Washington's Bar Tab
The celebration was obviously held at Philly's historic City Tavern, and things took quite a turn. Here's what George and 54 of his closest friends consumed in one crazy night:

54 bottles of Madeira
60 bottles of claret
22 bottles of porter
12 bottles of beer
8 bottles of hard cider
8 bottles of Old Stock (a.k.a. colonial whiskey)
7 large bowls of spiked punch


So, 'fess up, did any of you drunken Morons come even close to putting away that much booze yesterday?
One reason to drink is because of the heat, and yesterday was damn hot in a lot of the country. The heat index in Washington DC was 110 yesterday, and yet The Old Guard never wavered. Heat, blizzard, hurricane, tornado, the Tomb of the Unknowns will never be abandoned. I absolutely guarantee that if America suffered a Captain Trips level pandemic, survivors would find the tomb still guarded by the body of a Sentry.
On the 4th, Jesse Kelly wrote a moderate and subdued column in The Federalist. If You Don't Believe In Limited Self-Government, You're Not An American Patriot
Real subtle Jesse.
Last note. Yesterday was also the birthday of America's greatest president. Do you know who?
Anyhow, hope you had a happy and glorious Fourth, one that was "solemnized with Pomp and Parade, with Shews, Games, Sports, Guns, Bells, Bonfires and Illuminations" (John Adams). Los Angeles sure did:
And Now, a Dissenting Opinion
3 reasons the American Revolution was a mistake
It's Vox, of course. 2 of the reasons are purely speculative (Slavery would have ended sooner and the Indians would have been treated better. No way to know), while the third is simply a yearning paean to big government. Honestly, the burning NEED some people have to be ordered around by an aristocracy astounds me.
Related (loosely, work with me here, it has "revolution" in the title): Victims Of The Sexual Revolution. Full Disclosure: I certainly enjoyed the fruits of the sexual revolution in my yonderling days, but I think it's clear now that those fruits were rotten and just how destructive it has been to America and the world. Not sure I can see a way back, however. If the structures of society are built upon the mores of the past, how do you rebuild them when a large part of the younger generation not only doesn't see them as desirable, but doesn't even recognize them at all?

Bad News for Liberal Women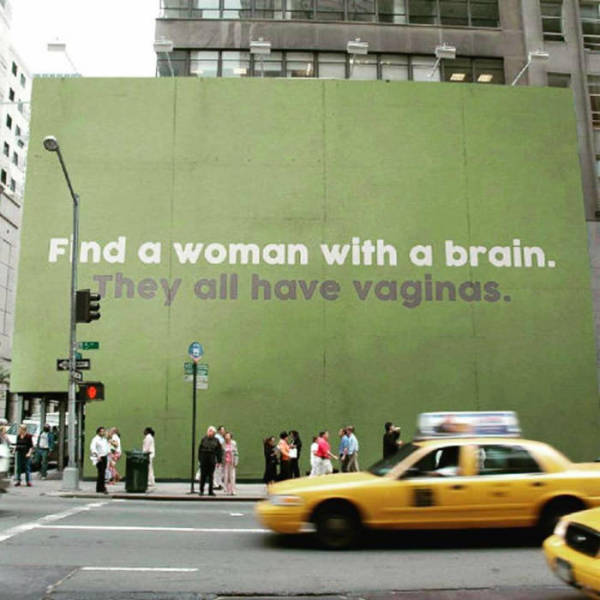 Knowledge for your Noggin
How All 50 States Got Their Names

This is Wrong
Couple of caveats. A) I know only what is recounted in the linked story, and I trust AP about as far as I can throw Michael Moore. B) Full disclosure: My wife is a legal immigrant who has been waiting for her final citizenship interview for almost a year.
US Army quietly discharging immigrant recruits
Call me old fashioned, but one of the things I expect from my country is for it to keep its word. One of the reasons the fall of South Vietnam was such a disgrace is that it happened because the US refused to honor its treaty obligations to the ARVN. Yes, it was Democrats who did so for domestic political advantage, but that dosn't make it any better. Even though I am not a Democrat, I am an American, and so the stain is on me as well.
These people were told that they could earn citizenship by serving this nation in the armed forces. Frankly, I can't think of a better way for someone to earn citizenship, but that's neither here nor there. If the Congress decides to end the program, that's one thing. But it is wrong to throw out people who have been made a promise if they have lived up to their end of the bargain. If security checks are taking extra time, fine, put them in a holding pattern, but don't break the word of the United States of America.
Again, I don't trust the AP. Its bias is well known, and the fact that every person in the article is described the same way, as a "patriot" who "loves America" is suspicious. But going on only the facts as presented in the linked article, this is shameful.
ETA It seems @AG_Conservative has done some deeper digging, and as he reports on Twitter, it's not quite as the AP reports, so my skepticism was warranted. I'll leave the story up for conversation.
And You Thought You Were a Trump Fan
Yeah, OK, it's RT. Still funny.
Tonight's ONT brought to you by Morons in the News: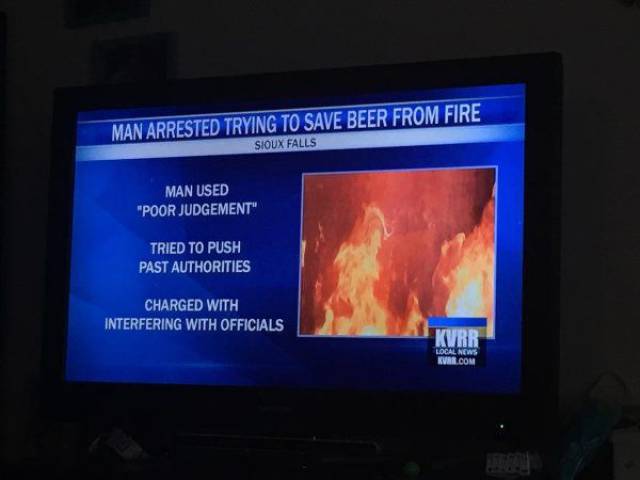 The Yahoo Group knows that the pictures in the ONT came from I Love Bacon. Hat most definitely tipped.


posted by WeirdDave at
09:45 PM
|
Access Comments