« Weekend Gun Thread
|
Main
|
The Morning Report 7/9/18 »
July 08, 2018
Sunday Overnight Open Thread (7/8/18 )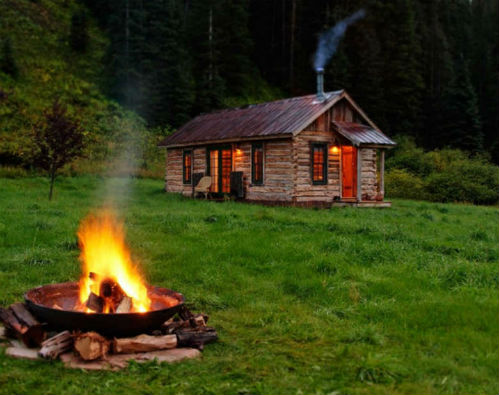 *****
The Quotes of The Day

Quote I

"I was surrounded by armed people all day long. If I wasn't safe in the hands of the FBI, then our country was really in trouble." Former FBI Director, James Comey.

Quote II

"What I'm in favor of, it is returning it to being a nonpartisan institution that is set away from the fray of ideological politics." Samuel went on to argue that we can't achieve a balanced SCOTUS until we "add some seats to correct the balance that we've lost." Harvard "lecturer" Ian Samuel

Quote III

It has been my experience that folks who have no vices have very few virtues. Abraham Lincoln
*****
*****

James Woods, pulls no punches when it comes to abortion.
*****

Why is the University of Alabama-Birmingham subsudizing electric car owners?

Dr. Jason Morris has been eyeing electric vehicles, and considering when would be the right time to make the leap. On June 29, in a parking lot at the University of Alabama at Birmingham, his eyes were opened wide about the possibilities.

From a moderately priced Nissan Leaf, to a fully loaded, all-electric BMW i8 that can cost about five times as much, Morris could see and touch the possibilities – while learning more about how UAB is making the switch to plug-in electric vehicles (PEVs) more convenient for faculty, staff and visitors to the campus and its sprawling medical complex.

Where does the electricity come from? So what do these "green vehicles" contribute to taxes for road maintenance?
*****

Pass the Jello-Salad Popcorn. Wow, there are Roman Catholic priests who don't knuckle to the lefties in charge.

The attendance of four Roman Catholic priests from Montana at President Donald Trump's political rally in Great Falls Thursday has created a social media firestorm and apparently incurred the displeasure of the priests' superiors in the church.

The four, who were seated near the front of the rally, wore their clerical garb, carried "Make America Great Again" signs, and wore VIP badges. They clapped for Trump as he doubled down on his oft-repeated slur of Sen. Elizabeth Warren as "Pocahontas," mocked the #MeToo movement, and questioned the meaning of former Republican President George H.W. Bush's "Thousand Points of Light" slogan.

Full disclosure, I'm Lutheran.
The ONT Musical Interlude
A very talented individual. h/t Anonosaurus Wrecks
***
July 8, 1961, Born on this day, Toby Keith, country music singer-songwriter, record producer and actor. His debut 'Should've Been a Cowboy', topped the US country charts and was the most played country song of the 1990s. The song has received three million spins since then, according to Broadcast Music Incorporated. via thisdayinmusic.com
*****

Be careful how you celebrate. Brazil's soccer players forbidden from thanking Jesus.

Post-game interviews featuring athletes thanking their Lord and Savior Jesus Christ is a common occurrence after sporting events in this country. Regardless of people's personal opinions about the practice, I'm sure that most would defend the athletes' right to give voice to their religious beliefs after a win (or a loss). Not so in Brazil. Leading into this year's World Cup, the Brazilian Football Confederation has banned any form of religious celebration by the national team's players.
*****

Germany has a problem with "Freedom of the Press". No word if cuck Fav Jake Tapper will head there for an intervention.

If it was indeed the authorities' plan to censor the news and keep the information of the beheading under wraps, then it backfired. Due to the reports about the raid, thousands of people have seen the video, and hundreds of thousands have heard about the botched censorship attempt.

Hamburg's government is still trying to conceal the beheading. Among other things, they [the AfD party] wanted to know whether the child had been beheaded. The administration -- in breach of its constitutional duty -- refused to answer. It also censored the questions by blacking out whole sentences.

>
>
>
>
>

It later emerged that for months Madou had been threatening to harm Sandra P. and the baby. A senior public prosecutor told reporters that the police investigated the woman's charges, but had concluded that the "threats were not meant seriously" and did not pursue the case.

Furthermore, half a year earlier, in October 2017, a judge revoked a restraining order that Sandra P. had obtained against Madou two months earlier, on the grounds that he saw "no evidence" that Madou had threatened her. That was when Madou's threats increased and he explicitly announced: "I'm going to kill our daughter, and then I kill you!"

And we thought we had bleeding heart judges here.
*****
Cleaning out the gene pool. One bag of dope at a time. Posthumous Genius Award Winner.

WAYNESBORO, Va. (AP) — Authorities say a Virginia man choked to death after swallowing an apparent bag of cocaine during a police raid.

News outlets report 52-year-old William Tucker of Waynesboro died Friday.
*****
Another reason why law abiding citizens should have the right to CCW. Tonight's Feel Good Story of The Day.

A waitress with a concealed carry permit defended her co-worker after an irate customer went behind the counter and punched her, newly released video reveals.

The attack at George Webb restaurant in Milwaukee on June 28 could have been much worse, according to Alderman Bob Donovan, who made the footage public.
*****
Tonight's ONT has been brought to you by The Other Side of The Story.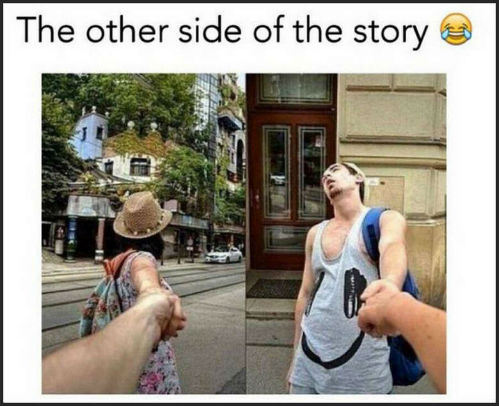 Notice: Posted with permission by AceCorp, LLC. The board of directors is hoping for a better ONT tomorrow.
Weekly commenter stats for week of 7-8-2018
Top 10 commenters:
1 [390 comments] 'Skip ' [54.75 posts/day]
2 [377 comments] 'Your Decidedly Devious Uncle Palpatine, SMR and Ancient Slavonaut Newsletters'
3 [370 comments] 'Mike Hammer, etc., etc.'
4 [356 comments] 'hogmartin'
5 [353 comments] 'garrett'
6 [347 comments] 'Nevergiveup'
7 [297 comments] 'Bandersnatch'
8 [293 comments] 'J.J. Sefton'
9 [258 comments] 'Tom Servo'
10 [257 comments] 'eleven'
Top 10 sockpuppeteers:
1 [46 names] 'Duncanthrax' [6.46 unique names/day]
2 [40 names] 'Adirondack Patriot'
3 [35 names] 'andycanuck'
4 [34 names] 'Notorious BFD'
5 [33 names] 'In House Counsel '
6 [32 names] '1st wave nationalism'
7 [31 names] 'MC Honey Mustard'
8 [28 names] 'Cuthbert the Witless'
9 [27 names] 'f'd'
10 [25 names] 'Surfperch'


posted by Misanthropic Humanitarian at
10:07 PM
|
Access Comments