« Food Thread: "The time has come," the Walrus said, "To talk of many things: Of casks--and guts--and lovely pubs-- Of cabbages--and kings--
|
Main
|
Sunday Overnight Open Thread (7/8/18 ) »
July 08, 2018
Weekend Gun Thread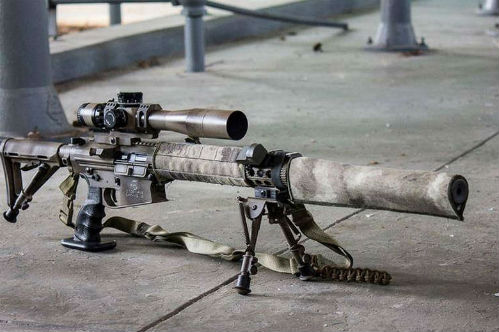 ***

Cognitive bias and the gun debate.

I teach a course at my Canadian university on the Psychology of Thinking and in this course, we discuss topics like concept formation, decision making, and reasoning. Many of these topics lend themselves naturally to the discussion of current topics and in one class last year, after a recent mass shooting in the US, I posed the following question:

"How many of you think that the US is a dangerous place to visit?"
About 80% of the students raised their hands. This is surprising to me because although I live and work in Canada and I'm a Canadian citizen, I grew up in the US; my family still lives there and I still think it's a reasonably safe place to visit. Most students justified their answer by referring to school shootings, gun violence, and problems with American police. Importantly, none of these students had ever actually encountered violence in the US. They were thinking about it because it has been in the news. That were making a judgment on the basis of the available evidence about the likelihood of violence.
There isn't room for debate let alone discussion when every gun is an "assault weapon".

There is, of course, only one answer to that gut-wrenching question. Yet, Everytown, Moms Demand Action, and the students of MSD have chosen to trumpet the mythical panacea of banning high-capacity firearms, instead of confronting what is readily apparent: A gun — any gun — used to kill or injure someone is, for all intents and purposes, an assault weapon.

Make no mistake: Implementing universal background checks; improving the quality of (and removing the barriers to) mental health care; and eliminating access to weapons made for the battlefield would likely save some lives. But as long as we continue to condone personal firearms of any shape or size, we'll remain trapped in a brutal, heart-breaking version of "Groundhog Day."

And we'll have only ourselves to blame.
***

.50 caliber, propane tank, sports car and some assembly required.
***
The Weekend Gun Thread received the following this past week from Lurker Dan, a FFL holder. An open letter.

Dear Sheep,
I think that it's time that you've had a few things explained to you. We understand that you're aware of the wolf, but it seems that you've been privileged to have had the sheedog's protection for too long. It is actually very rare that you suffer the consequences of a direct attack. We realize that you can appreciate them from afar, but that's different. And you've likely have never had to repel a wolf yourself. Some of us wear uniforms and are obvious to you (we know because we often see and feel your scorn), but the vast majority of us are operating in your blind spot...............
***

Several teachable moments in this story. h/t redc1c4

Troy George Skinner, 25, arrived at the girl's home in Richmond, Virginia last Friday, while armed with a knife, pepper spray and duct tape, according to Goochland County police.

He had smashed the glass door and was reaching inside to unlock it when the girl's mother fired her handgun, striking him in the neck. He survived.

Skinner had first met the girl on Discord, a platform and chat site for gamers. After several months, she stopped talking to him, despite Skinner's attempts to continue contact.

"He was not invited here, he was not expected here, he had been told in the past that this daughter no longer wished to communicate with him," said Goochland Sheriff James Agnew at a news conference on Monday.
***
Last week the Weekend Gun Thread was asking hypothetical questions for a hypothetical friend relating to .357 Magnum and .38 Special ammo.
The response was wonderful both on the thread and the "in-box".
A very good article .38 Special and .357 Magnum Self-Defense Ammo Ballistics Test. h/t RAs

Revolver fans rejoice! It's been a long time coming, but we're finally ready to show you the results of our ballistics gelatin tests for .38 Special and .357 Magnum self-defense ammo.

For this batch, we tested 38 loads total — 20 are .357 Magnum and 18 are .38 Special. The post for our previous ballistic gelatin tests outlines all of the detailed specifics of our test protocol and explains both the value and limitations of gel testing. If you are unfamiliar with how these tests work, I highly recommend looking over that article before moving on to the results here. You will also be able to see the results of 146 semi-auto loads that we tested covering popular self-defense ammo in .380 ACP, 9mm, .40 S&W, and .45 ACP.
***
Many of you use the internet for shopping. Where do you find your ammo and other accessories? Lucky Gunner, Target Sports USA, Palmetto State Armory? Or do you shop at ammo.com or Cheaper Than Dirt?
***
Hoppes 9, gun cleaning patches and .38 Special ammo, tips and stories can be sent to petmorons at gmail dot com.

posted by Misanthropic Humanitarian at
07:30 PM
|
Access Comments