« Sunday Overnight Open Thread (7/8/18 )
|
Main
|
Mid-Morning Open Thread »
July 09, 2018
The Morning Report 7/9/18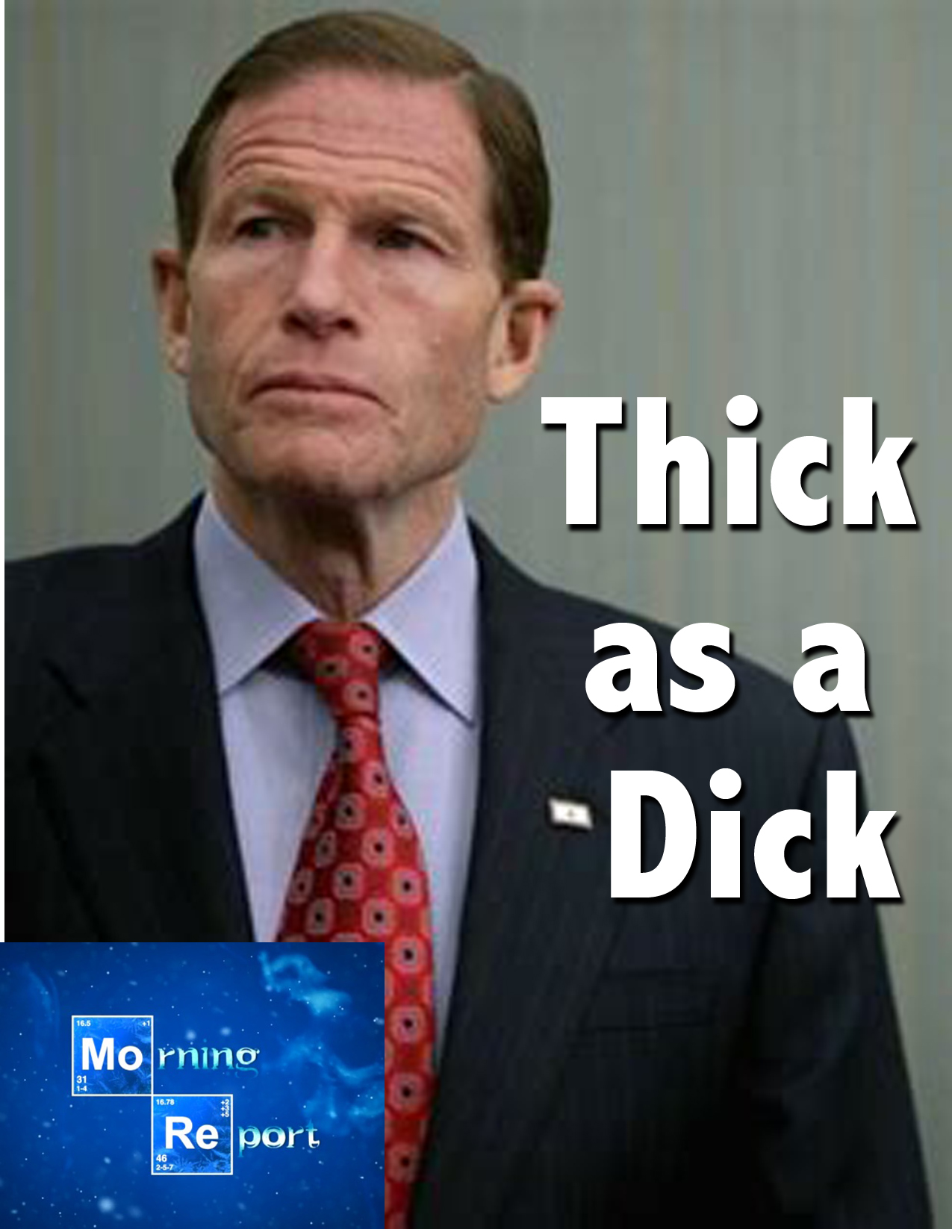 Good morning kids. Start of a new week and besides the incredible details of the Thai kids' being rescued (four safe as the rescue operation continues), the big news is the impending announcement from the White House as to the nominee to fill the vacant seat on the Supreme Court. Not Anthony Kennedy's seat, not a "moderate's" seat, not anyone's seat; the people's seat reserved for a justice whose first and only loyalty in the function of this job is to that of the Constitution.
So far, last week's dark horse, Raymond Kethlidge, appears to be out of the running and thank goodness; by all indications he is to say the least not an originalist. Mitch McCoCbrother was upset because getting Kethlidge approved would have been easy. Gee, I wonder why. And Brett Kavanaugh is another lousy choice; pro-Obamacare, pro-abort and pro-open borders. He's still theoretically in the running though the top prospects remain Amy Coney-Barrett and Thomas Hardiman, both given the thumbs up by conservative pundits and court-watchers. Phony soldier "Needle" Dick Blumenthal is muttering something about the Federalist Society and Heritage Foundation influencing PDT's decision. Hate to break it to you Dick but those are the ideal people from which to obtain advice. The other wunder-dick, Dick Durbin said he'd rather lose Dem Senate seats in red states if it means torpedoing the President's pick. Ironically both these two tits uttered truths about themselves and their party. They know that whatever they ram down the throats of the American people whether via legislation of more commonly the diktats of the unelected Deep State bureaucracy can only be legitimized via fellow travelers in black robes, the final stop of which is at the Supreme Court. So, if the Democrat-Left loses its advantage there, then it's ballgame for at least a generation. And with Baader-Meinhoff hearing the Choir Invisible grow louder and Sonia Sodomizer rage-stroking into diabetic coma fainting spells, PDT might have perhaps two more picks through 2020. And if, please G-d, he is re-elected maybe another one or two as Clarence Thomas retires and more crucially, Stephen Breyer the other leftist rubber stamp.
On a tactical level, the Dems are in a full court press mode, both hammering away at Murkowski and Collins who frankly don't really need all that much pressure given their RINO proclivities and their built-in antipathy towards PDT anyway, and more crucially the Dem Senators in red states who are fighting for their political lives in November. Do they fear the wrath of Schemer and Turdbin more than they want their seats at the public trough? And given the Dems' internecine fighting between the Maoists and the legacy Trotskyites, and the "blue wave" all but gone as PDT is on the rise, perhaps Joe's Man-Chin et al figure it might be better for them to triangulate and give PDT his pick. Another encouraging tea leaf was the President's own words late last week to the effect of he was looking for someone who would faithfully follow the Constitution and not legislate from the bench. No matter what, I predict a flaming skull a little later today, possibly as early as 11:30AM, just before Limabugh's show airs.
Moving along, as the insane rhetoric is pumped out over the airwaves and toilet tissue rag media about this and every other issue under the sun, the violence and retribution aimed at the President and those who support him continues apace. A group of Democrat-Socialist goons from "Loopy Velez" Ocasio-Cortez's party harassed Mitch McConnell as he exited a restaurant over the weekend, Steve Bannon was harassed at a bookstore and when the manager called the cops on the thugs, ex-Cinton campaign stooge Phillip Reines doxed the man's contact info on Twitter, and a man was arrested on Long Island for threatening Trump voters and supporters of Congressman Lee Zeldin at his campaign headquarters.
As shocking in a way as all of this is, it's not really all that surprising given the Left's self-immolation since election night 2016, the utter failure since then of its efforts to overturn its results and most galling to them is their hatred and contempt for all of us for not toeing their line and boosting the President's popularity. For me, the proof is in the pudding; yes I think it's a very big deal that he fights back, fights dirty (is it dirty when you tell the truth?) an fights loudly to defend himself, his record and his supporters. And to that, take a look at the unemployment numbers for blacks and Latinos, as well as the praises from ordinary Americans and business owners. While I would be defending him against scurrilous attacks no matter what, the fact that his agenda is succeeding and America is succeeding like never before makes it that much easier. And somewhat related to all this, an interesting essay postulating that perhaps we would not be here were it not for the likes of Obama, Hillary and Bernie. We stared right into the abyss (and took it in the other end for eight long years) and rejected Socialism (the mind-numbed third of the nation and illegal aliens notwithstanding) big time. Steve Miller may have been right when he sang you've got to go through hell before you get to heaven.
Going around the horn, while we have some disappointing news on the immigration front, in Merkwurdige Merkel's Germany, a "migrant" stabbed his wife to death and then beheaded his one-year-old infant in front of a crowd at a train station - and this is why you got Trump. On to more positive news, along with the economy roaring, PDT has taken another whack at Obamacare by freezing subsidies to the insurance industry, has plan to merge the Departments of Education and Labor is a winner (meh, just abolish them both), affirmative action is getting hammered, Oberlin College is on the ropes financially, blue-on-blue at the London pride parade, Larry Elder exposes the Media's hypocrisy regarding which president inspired what violence on whom, immediate impact from the Janus ruling as California teachers are suing the union to get back all the money extorted from them (you'd think they'd have no problem with the union keeping it all, let alone taking it; heh), and finally, a prime example about how the Left is not about tolerance and acceptance but retribution and subjugation (and hypocrisy BIRM), there are calls for the vice mayor of the town of Dixon, California to be run out of town for having the gall to declare the month of July "Straight Pride Month." What, normal people can't be proud of who they are? I guess not. Happy Monday.
Anyway, links from around the world, across the nation and up your street. Have a better one and remain blessed.


posted by at
07:25 AM
|
Access Comments