« Food Thread: The Great Garnish War: Summer Campaign
|
Main
|
Sunday Overnight Open Thread »
June 24, 2018
Weekend Gun Thread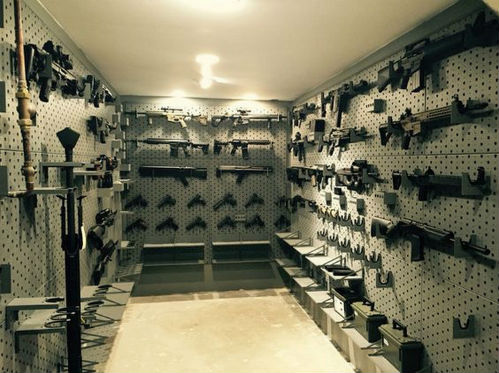 Wow. Hey Honey, can I have one of these rooms?
***
113 years old and still growing in popularity, John Browning invented the cartridge that would be known as the .45 ACP for a military trial in 1905.
***

A persuasive point made by Senator John Kennedy.
"One grocery store doesn't get so big that it lends and borrows and buys and sells from nearly every other grocery store in the country. These banks do. A grocery store also doesn't need or get an $812.3 billion bailout from the American taxpayers," Sen. John Kennedy

***

The death of control is coming or so we hope.
Building a 1911 at your kitchen table? How cool would that be? Pretty damn cool!
***

Clearing your house. an act of last resort.

How do you investigate this possible home intrusion quickly and safely? How do you navigate through your house in a way that maximizes your safety when there could be a possible attacker on the prowl?

Today we're going to walk you through how to effectively clear your home. In the tactical world, "clearing a building" simply means investigating the premises for a suspected intruder. A building is "cleared" if you confirm the suspect isn't there or you neutralize the threat.
***

California, the gun cray-cray continues. Parts is parts law.
The California Bill utter contempt for one's Second Amendment rights.
h/t red1C14
***
Victims of a terrible boating accident.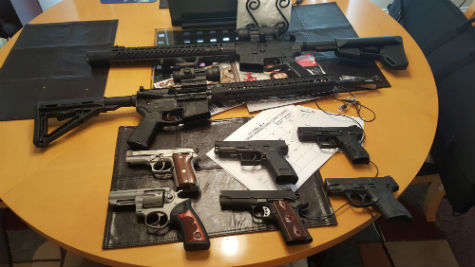 If people are sending in collections, I have a few. Up top is a Liberty Silencers Leonidas integrally silenced 300blk, M&P15,
Pistols top row left to right Taurus PT58 .380, Springfield XD 9mm, Ruger SR22, Bottom Row left to right: Ruger Wiley Clapp GP100, Springfield Armory Range Officer Compact .45, S&W M&P Shield 9mm. I'm a lurker so no name, but I'm a daily reader of Ace for over 10 years.
***

An improvised bipod while shooting.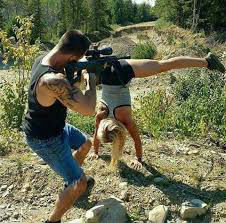 h/t redc141c

Extra range time, spare eye and ear protection and ammo can be sent to the Weekend Gun Thread at petmorons at gmail dot com.


posted by Misanthropic Humanitarian at
07:09 PM
|
Access Comments