« Weekend Gun Thread
|
Main
|
The Morning Report 6/25/18 »
June 24, 2018
Sunday Overnight Open Thread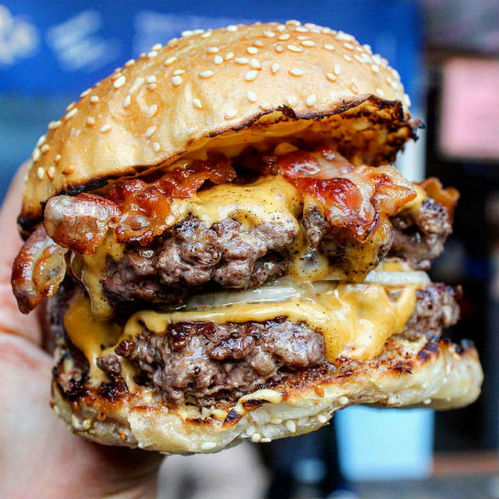 (I'm hungry now, how about you?)
*****
The Quotes of The Day
Quote I

I am indeed rich, since my income is superior to my expenses, and my expense is equal to my wishes. Edward Gibbon
Quote II

Women's Studies, Queer Studies, African-American Studies, and Chicano Studies all produce culturally acceptable separatist and supremacy mind-sets and countenance movements that resemble those of white supremacists. Andrew Breitbart
Quote III

I was a Great Society liberal on domestic issues. People ask me, 'How do you go from Walter Mondale to Fox News?' The answer is, 'I was young once.' End of answer. Charles Krauthammer
*****

Living the life at Dunkin' Donuts. 24 hours at a NYC store.

I pass my neighborhood Dunkin' often on my walks home. The Nostrand Avenue branch, in the Crown Heights neighborhood of Brooklyn, might be the only Dunkin' Donuts in New York City with an outdoor patio (a Google reviewer wrote that he was "both surprised and elated to make such a discovery," calling the space "a necessary requirement for me when dining al fresco"). It's one of 10,858 Dunkin' Donuts around the world, one of 500 franchises in New York City, and one of 100 or so here that are open 24 hours.

The Dunkin' sits in a perfect in-between space, equidistant from the very-gentrified bars and cafes of Franklin Ave. and the not-quite-gentrified takeout joints and discount stores over on Utica. I've never been inside for longer than a few minutes to pick up a late-night French cruller.
*****

The joys of little boys.
*****

Penicillin allergies, real or hyped?

But the reason I'm telling you this story is that it turns out I'm not allergic to it after all. About 10 percent of us have a penicillin allergy on our charts, but less than 1 percent of us have a legit allergy to go with it. And if you can take that fake allergy off your chart, you'll likely have an easier and cheaper time in all your future dealings with the medical system."
I've never been tested for allergies but that stuff makes me break out like there is no tomorrow. And I get by with other meds just fine.
*****
Ahhh, the good old WHO (World Health Organization) once again helping screw up the world one diagnosis at a time.The 'Gaming Disorder'.

According to the WHO, the following criteria indicate gaming disorder: gaming is strongly preferred over other activities, the patient does not stop even when there are negative consequences like doing badly at work, compulsive gaming strains the patient's life or relationships, and all this has been happening for at least a year.

PEOPLE WHO NEED HELP COULD RECEIVE IT USING A MORE GENERAL DIAGNOSIS, LIKE DEPRESSION
But nothing in this criteria has anything to do with gaming specifically, says Andrew Przybylski, a psychologist at the Oxford Internet Institute who has extensively studied video games and mental health. "You could easily take out the word 'gaming' and put in 'sex' or 'food' or 'watching the World Cup,'" he says.
*****
Ka-Fricking-Boom and we aren't talking cereal here.
*****

It would be a shame if Karma found Sam Livigne. Just sayin'.

Sam Lavigne, a far-left artist and game designer, is an adjunct professor at New York University's Tisch School of the Arts. He created a database of 1,595 ICE employees using their LinkedIn profiles and shared it to his 3,600 followers on Twitter Tuesday morning
If you are center to right-wing, why are you on social media?
*****
The ONT Musical Interlude
June 24, 1991, Frank Zappa took part at the concert 'Adieu Soviet Army', organised in Prague, as the farewell to the last soldiers of Soviet Red Army, leaving free Czechoslovakia (the Red Army had occupied Czechoslovakia since the Prague spring). This was probably Zappa's last rock appearance on the stage and it is recorded on the album Adieu C. A. (Soviet Army). via thisdayinmusic.com
***
Fitting...........
*****

Hey Europe. Suck it!!

European soft drinks and beer may go as flat as the American job market was under Obama this season as a result of a shortage of carbon dioxide! Yes, the lethal killer of Mother Gaia is running short in the E.U. and in the recovering E.U. nation of Britain.

From the article:

Gavin Partington, director-general of the British Soft Drinks Association, blames the shortage on maintenance issues at production sites and other technical problems. The shortage is also expected to affect meat preservation.
*****

How long can you tread water, long enough to be a Genius Award Winner?

This guy (see above) certainly didn't. According to the Hood River News—which I will admit I first thought was the "Hoo Driver News," based on its URL—he leapt into the Hood River in Oregon at the end of an unsuccessful attempt to flee from police in a vehicle. And as is virtually always the case, the attempt did not get any more successful once he left the vehicle and entered the water. "Authorities went to the south side of the Hood in case he swam directly across," the article reports, "and stationed themselves on both sides of the swiftly moving river." Yep, that's how it works. You: immersed in water, mobility low. Them: not immersed in water, mobility therefore higher than yours. Outlook: poor.
*****
Proving that you can't take it with you a secret benefactor is Tonight's Feel Good Story of The Day.
*****

Tonight's ONT has been brought to you by Deep Thoughts.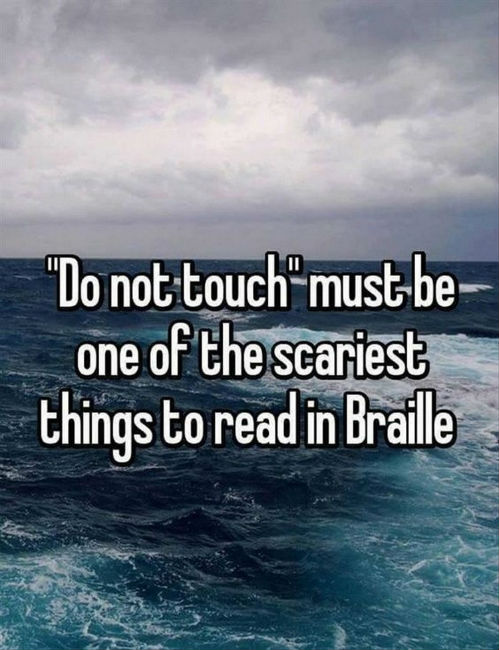 Notice: Posted with permission by AceCorp, LLC. Nothing but net.
Weekly commenter stats for week of 6-24-2018
Top 10 commenters:
1 [525 comments] 'garrett' [73.70 posts/day]
2 [437 comments] 'platypus, gg channel'
3 [350 comments] 'Tom Servo'
4 [339 comments] 'Skip'
5 [331 comments] 'rickb223'
6 [312 comments] 'Jane D'oh'
7 [308 comments] 'FenelonSpoke'
8 [298 comments] 'Axeman'
9 [288 comments] 'Zod'
10 [284 comments] 'hogmartin'
Top 10 sockpuppeteers:
1 [176 names] 'Miklos Molnar' [24.71 unique names/day]
2 [48 names] 'Duncanthrax'
3 [47 names] 'Axeman'
4 [44 names] 'Adirondack Patriot'
5 [36 names] 'Hands'
6 [32 names] 'f'd'
7 [31 names] 'wth'
8 [30 names] 'Cicero (@cicero)'
9 [30 names] 'garrett'
10 [24 names] 'Notorious BFD'

posted by Misanthropic Humanitarian at
10:00 PM
|
Access Comments