« Thread before the Gardening Thread: Brave People [KT]
|
Main
|
Ace of Spades Pet Thread »
June 16, 2018
Saturday Gardening Thread: Farewell to Spring [KT]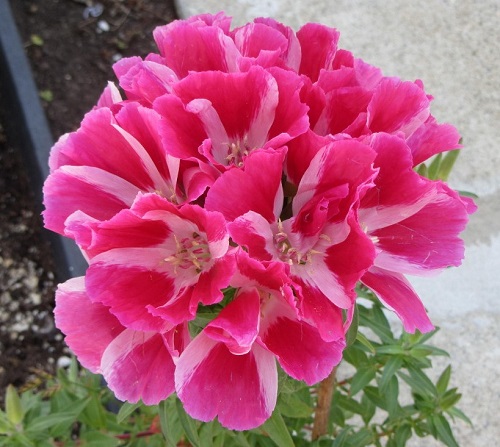 Hello, Horde! Hope you have a great Father's Day Weekend and get to spend some time outside. In honor of The Patriarchy, we have some history and science in today's thread. And some other interesting information, too.
The beautiful photo above comes from aRomaTomato, who doesn't have a standard nic. "I live in the people's republic of California, south of Cali-Girl."
A Farewell-to-Spring (Godetia is a terrible name for a nice plant).
That little comment sent me off on a journey of discovery. I had a little difficulty finding out where that terrible name came from. I mean, "Godetia" would not spring to mind if I were getting ready to name a child or a pet.
The British don't seem to be put off by it, though. Three British warships were named "HMS Godetia". The first was an Arabis-class sloop. It was used to protect fishing vessels. Its medallion is in a museum. The second was a Corvette of the Flower Class, launched and sunk in 1940. Flower Class Corvettes were used as anti-submarine convoy escorts.
The third was also a Corvette of the Flower Class, manned by a Belgian crew until the liberation of Belgium in WWII, when she was returned to the Royal Navy. The Belgian Navy launched a ship named "Godetia" in 1965, in remembrance of the HMS Godetia on which they served during WWII.
This is the third HMS Godetia: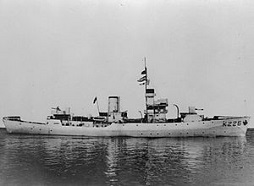 But back to the flowers. They are wild about Godetias, or Farewells-to-Spring, in the UK. I first learned about these flowers years ago from the Thompson & Morgan Catalog. They had lots of varieties back then before the EU's "white list" made business so difficult for seed vendors: Stunning fancy individual named cultivars, tall mixtures for cutting and short mixtures for borders. As with many American wildflowers, a lot of spectacular garden forms have been developed by the British. Though this particular species is pretty striking even in its wild state. There are actually two main wild forms: prostrate with coarse stems and taller with slender stems, and some subspecies.
This flower, Clarkia amoena, originally comes from the Pacific Northwest -- from the San Francisco Bay Area to British Columbia. It does best in cool-summer climates, and apparently blooms a lot longer in the UK than it does in most parts of the USA. It tolerates seaside conditions and sandy, alkaline soils quite well and will take part shade in most climates. If planting soil is too rich, they will make more foliage and less bloom. Needs some water during its growing season.
A display like this of Azalea-flowered doubles would be a short-term extravagance in a hot-summer climate. Might be worth growing a few specimens in pots, though. They are beautiful by themselves, too, as can be seen by the photo at the top of the post. They last a long time as cut flowers.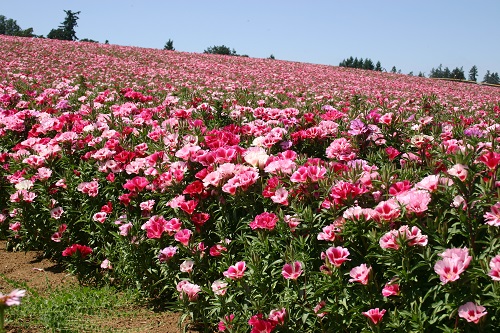 So, here's the answer to how these beautiful flowers came to be known as Godetias: They were named after Charles Godet, a Swiss botanist and entomologist at Neufchatel. This information came mostly from a book on field, forest and garden botany published in 1895, by Asa Gray. Species classifications at the time included G. purpurea, G. grandiflora and G. amoena. Sometimes all of these were classified as Oenothera (the Evening Primroses).
These plants are now all classified in the genus Clarkia. All of the species that used to be called "Godetia" (outside the UK, anyway) remind me of the Evening Primroses to which they are related. Below is a colony of Mexican Evening Primrose in the foreground of an inviting garden scene in The Invisible Hand's back yard. It seems to be getting along fine with annual Nasturtiums, perennial Euphorbias and shrubs. At the top of last week's thread, we saw it in front of a stand of Wild Arugula (an annual with edible yellow flowers) and bordering stone steps.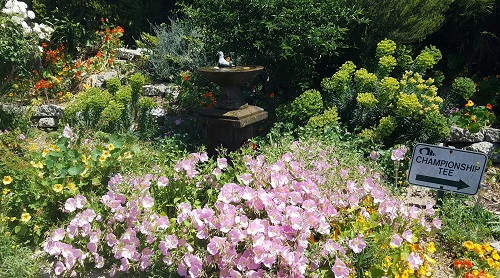 But remember that this is an invasive plant if you are tempted by its beauty. Unlike the Clarkias, which are annuals with tiny seeds, Mexican Evening Primrose is a perennial. It spreads by underground rhizomes as well as seeds. My favorite weed. Makes a wonderful display in the right place, which is often a difficult place for plants to grow. It was originally native from the grasslands of Missouri and Nebraska south through Northeastern Mexico, with plant characteristics varying along the way. It is fragrant in the evenings. You can plant named cultivars from seed or cuttings, in colors ranging from white to rose pink. Some of the cutting-grown cultivars, plus smaller'Childsii', have the reputation of being less invasive. Which is not to say "not invasive", necessarily. But it looks so innocent.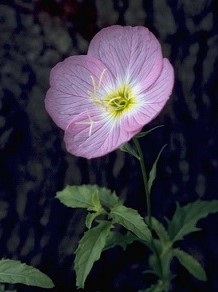 I agree with aRomaTomato that we could call all former Godetias "Farewell-to-Spring", and some of the species do go by that name. All charmers. But there are some Clarkias that don't have that cup-shaped blossom seen above. Some of them are delightful, too. I love the wildflower names: Fairyfans, Red Ribbons, Pinkfairies, Ragged Robin, Herald-of-Summer, Mountain Garland, Gunsight Clarkia, etc.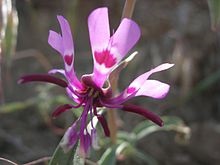 Gunsight Clarkia
Mountain Garland or Elegant Clarkia (and other Clarkias)
Thompson & Morgan may not have as many kinds of C. amoena as they used to, but they call the flower I have always called "Mountain Garland" just another Godetia. Below, a very double form of Clarkia unguiculata (C. elegans) 'Apple Blossom'.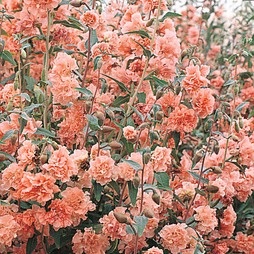 I don't think this species looks much like a Godetia or Evening Primrose. I think it looks more like the Willowherb side of the Onagraceae family, like Fireweed, Gaura or maybe this Dwarf Alpine Willowherb for our alpine plant enthusiasts. Four petals and four sepals seems to be characteristic of the family. Before doubling, anyway. Flowers from this family, which also includes Fuchsias, tend to be pollinated by native bees, butterflies, moths or hummingbirds rather than honeybees.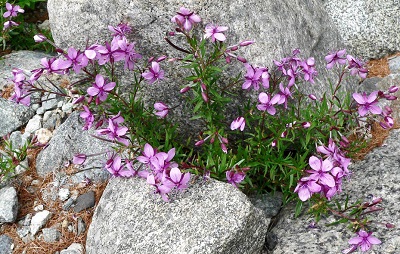 Some of the simpler forms of Mountain Garland are still popular, either alone or in wildflower or cut flower mixtures. But the doubles or "fancies" are also popular. They last a long time as cut flowers. Cut when the top bud opens. There's information on how to grow them and photos at the link.
Elegant Clarkia's flowers are large (to 1 inch) and solitary on short flowering stems that are most conspicuous before the buds open. The four colorful petals have a unique diamond or spade-like shape with a narrow, claw-like base . . . . In fact, the petals are so unique that the species name unguiculata describes them (it means 'little red claw or nail'). Flowers have 8 stamens (four red-orange anthers; four white) and a fused stigma that's usually longer than the anthers. Flowers are pollinated by native bees but they also attract hummingbirds.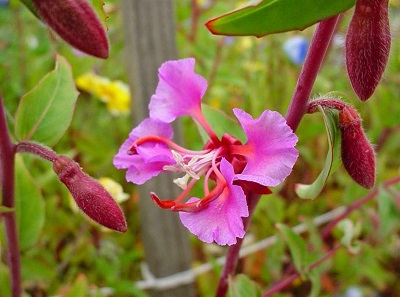 So, do you think the "little red claw" refers to the red set of anthers, or to the shape of the petals?
While the native form has four petals, plants from purchased seed sometimes exhibit double or even triple the usual number of flower parts. It's unclear to us whether these 'fancies' represent hybrids with another Clarkia species or are due to genetic variability - even gene duplication - within the species. Other Clarkias are known to form inter-species hybrids - as well as individuals with chromosomal duplications - so either explanation is possible. We'll have to await an answer to the mystery of the Elegant Clarkia 'fancies'.
Some of the flowers of the "fancies" remind me of Crape Myrtle flowers up close. Frilly.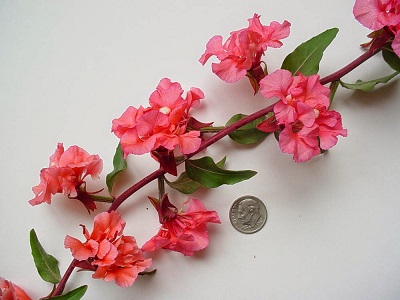 Maybe you would like to try out some of the taller Clarkias for their exceptional value as cutting flowers, but you don't want to start them from seed. You could get Mountain Garland (Salmon Queen or Salmon Princess), a gorgeous Farewell-to-Spring (Aurora) and a striking probable hybrid of C. rubicunda (Shamini) for later bloom. In pots, from Annie's. Little Clarkia breweri is the only fragrant one.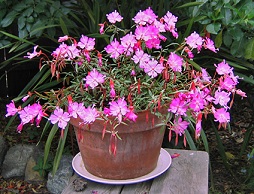 Elkhorn Clarkia, Lewis and Clark, and Brownian Motion
Clarkia pulchella is also known as pinkfairies, ragged robin, and deerhorn or elkhorn clarkia. It was first discovered by Meriwether Lewis close to Kamiah, Idaho during the Lewis and Clark expedition.
Clarkia pulchella is most famous for its use by botanist Robert Brown in the discovery of Brownian motion. Brown studied the pollen of Clarkia pulchella while immersed in water under the microscope. He used these pollen granules because they contain oblong particles, which he observed were 6 to 8 micrometres in length, and he thought that he could follow their progress during fertilization, which was the initial subject of his investigation.
The story of the discovery of the species is here. With images of artifacts from the Lewis and Clark Expedition. And a botanical drawing.
If you teach science and would like to replicate the discovery of Brownian Motion with your students, here's how. In detail.
Pictured below is a garden form, Fairy Mixture. Sunset notes that some garden forms of C. pulchella may be hybrids with C. unguiculata.
Here's the wild form of C. pulchella with a Blue Copper butterfly (larval host Wild Buckwheat), via the Washington Native Plant Society.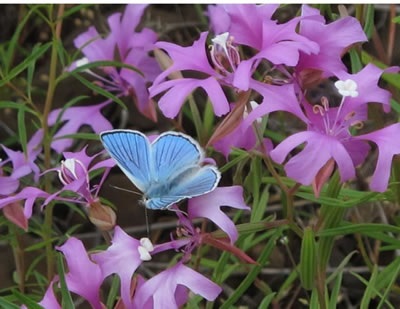 Deerhorn or Elkhorn?
Gardening and Farming Art
Speaking of the Washington Native Plant Society, this week we received the following:
I go by Winston and mostly lurk but I thought the Horde would find the attached photos amusing. I live in Central Washington and the things that grow here are pretty amazing.

Unfortunately, at least in my yard, that consists of a wide variety of weeds.
I'm going with, "If it's green, it's a lawn".
Well, Winston, since you're taking a natural approach in at least part of your yard, they say that sometimes Native Americans burned off some land in order to get better stands of Clarkia (among other flowers they grew for their edible seeds). Have you tried that yet? Who needs a lawn?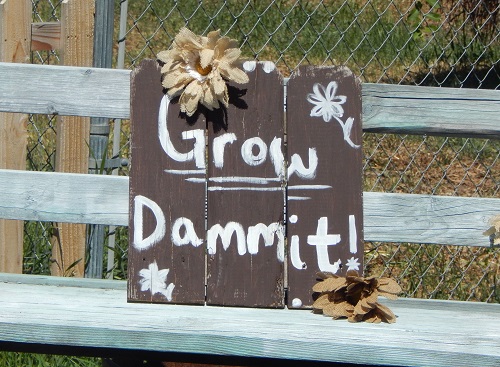 This is a different approach. I'm afraid that slugs attracted to those lovely Pansies and Violas can't read English though, Winston. And I am not certain about the literacy of many larger garden pests: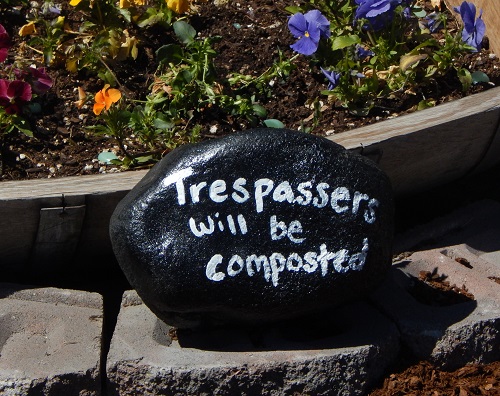 We also got this art piece from Weasel. Some states are aware of the importance of farming, and of history: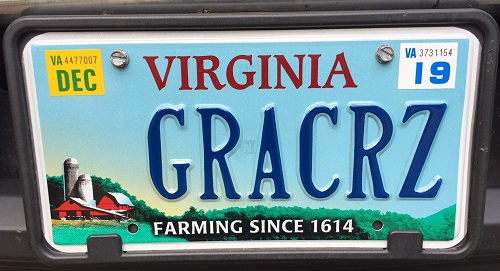 Edibles from the Farm and Garden
One nice thing about the transition from spring to summer is cherries. Our Apriums are gone. We have some early white nectarines, but cherries are a treat this time of year. Our part of the San Joaquin Valley is not ideal for cherry trees. They are hard to get started. Many varieties do not get enough winter chill on a reliable basis to be successful. We have lost one tree to a Pacific Flathead Borer (ugly little thing) and another to soil disease. There are some commercial orchards nearby, but they grow the very first varieties you usually see in the markets - not the absolute best varieties. This year, the crop was light.
The cherries we are getting now have a large percentage of double fruits and spurs. You may prefer to think of those double fruits as cherry twins. They are caused by high heat during the previous summer, when fruit buds are forming. If you are planning on planting a cherry tree or two in the future, remember to choose from cultivars suited to your climate, with a suitable rootstock. And remember that some cultivars are more prone to fruit doubling than others.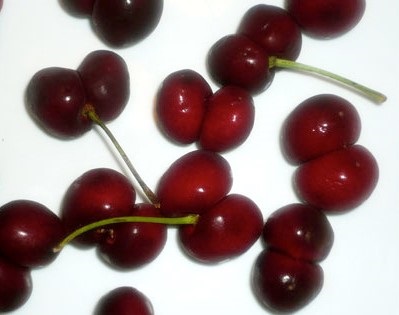 If you plan to give Dad a bowl of cherries on Father's Day, remember that twin cherries are perfectly fine to eat. Double cherries and cherries with spurs may be slightly more prone to developing soft spots, so watch for those.
Wildlife and Not-So-Wildlife
Weasel has an interesting idea last week:
Here's a suggestion for Garden Thread content sometime - interesting fauna observed in the garden. I spent a couple of days at WA just hanging out and continue to be amazed by the diversity of wildlife there. I identified several species of birds (Cornell U. has a great app) and two different kinds of lizards just sitting quietly and enjoying the outdoors. That's in addition to all the trees and plants and bugs and small mammals.
Zombie, Weasel and others had some remarkable wildlife lists in the comments. But I thought that maybe we could expand this idea to include other domestic animals. I have found stray chickens, ducks and geese in my yard. And it's fund to see members of The Horde who nurture them on purpose. They seem kind of exotic to most people these days.
I'm behind on Illiniwek's photos. He had some cute chicks this spring. From the end of May:
These are my chicks about 6 weeks ago, 2 buff orpington, 6 golden laced wyandottes.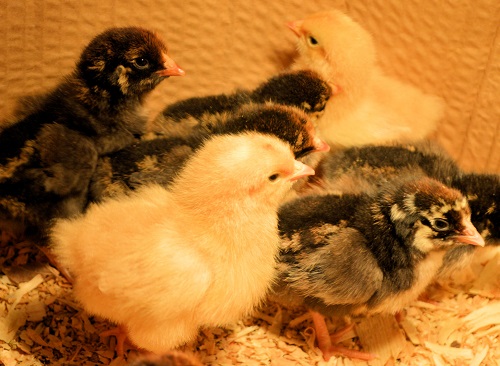 They got big, should be laying around September first.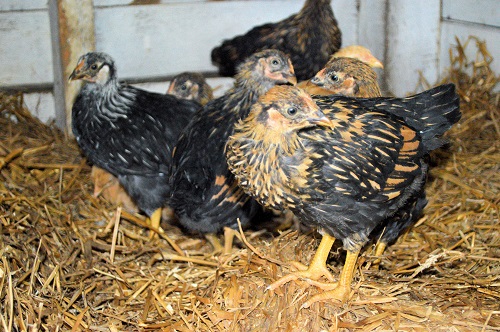 Fall-planted bulbs, Late Spring and Summer Blooming Bulbs
I have received my Van Engelen catalog. It includes large quantities of bulbs at lower prices. No color photos, but there is a website. Anybody ordering fall bulbs yet? Anything especially interesting?
aRomaTomato also sent this glorious photo of a flower stem from a corm (though we usually call them bulbs) that most people do not plant in fall. What a way to say "so long" to spring:
A gladiolus (I recently learned that this is Latin for little sword due to the shape of the leaves).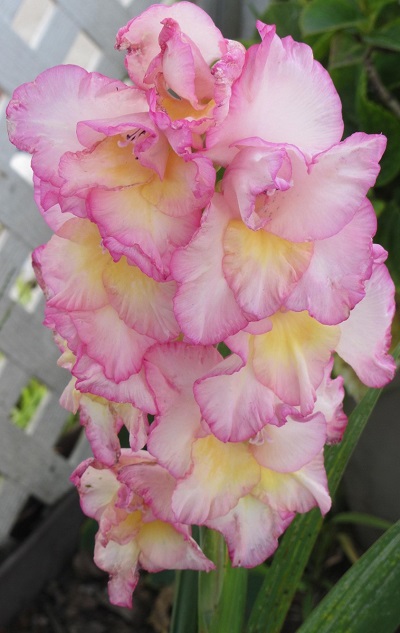 Anybody got Dahlias, Cannas or something started from bulbs, corms or tubers for summer?
Gardens of The Horde
We have received some great information and photos that I couldn't fit in today. But we would like to learn about yours, too. anything new going on in your garden?
Got any gardening gifts in mind for Father's Day?
If you would like to send information and/or photos for the Saturday Gardening Thread, the address is:
ktinthegarden
at g mail dot com
Include your nic unless you just want to be a lurker.


posted by Open Blogger at
12:45 PM
|
Access Comments