« Saturday Gardening Thread: Farewell to Spring [KT]
|
Main
|
Chess Thread 06-16-2018 »
June 16, 2018
Ace of Spades Pet Thread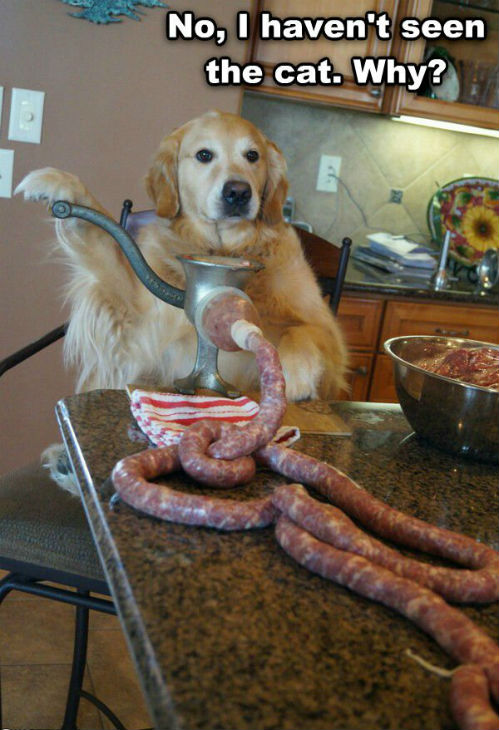 (A Pet Thread Favorite)
***

Welcome to the almost world famous Ace of Spades Pet Thread. Let the pets do what they want to do. You take a break and escape to the world of pets.
***
A Little of This. A Little of That.
***
***
***

"Internet Is Laughing Out Loud At The Way This Nice Lake Day Escalated"
Meet The PetMorons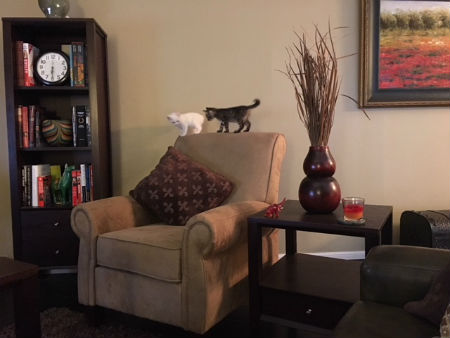 I got this brother and sister combo on June 1st. They are 9 weeks old . They didn't jump onto the chair. They climbed. Oh well.

Lancelot Link Secret Agent Chimp
Obviously someone is very brave and has nothing better to do with their time. Kittens and puppies are work. Two of them? Twice the work. Thanks for sharing.
***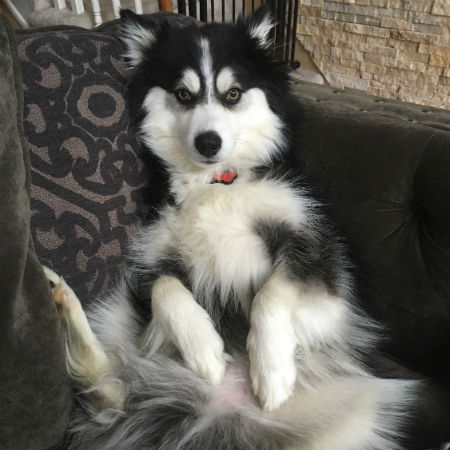 This is Storm the pomsky. He loves Ace of spades. Actually, he pretty much loves everything and everyone. He is 16 months old and can be found at Storm_the_pomsky on Instagram. He thanks ace and all the coblogs for what they do. - Frosto
Thanks for thinking of the Horde and sharing Storm's photo. He looks adorable there. We are thinking he can be mischievous as well?
***
Michael sent in this video of his dog Otto.

Otto is a 3 yr old Boston , named after Kevin Kline's character in " A Fish Called Wanda ", he will destroy any toy in no more than 3 days. He is my little shadow, always at my feet when I work at home and snuggles under the covers with me at night.
Thanks Michael.
***
Thank you all for taking the time and submitting us your pet photos. Quite the group today. Thanks!!!
Do you have a pet that wants to be a PetMoron? Please send his/her/its photo and story to us at petmorons at gmail dot com.
If you have an interesting story, tip or animal related video you can submit those as well.
Have a great week!!!!

posted by Misanthropic Humanitarian at
03:09 PM
|
Access Comments