« Overnight Open Thread (05-20-2018 )
|
Main
|
Mid-Morning Open Thread »
May 21, 2018
The Morning Report 5/21/18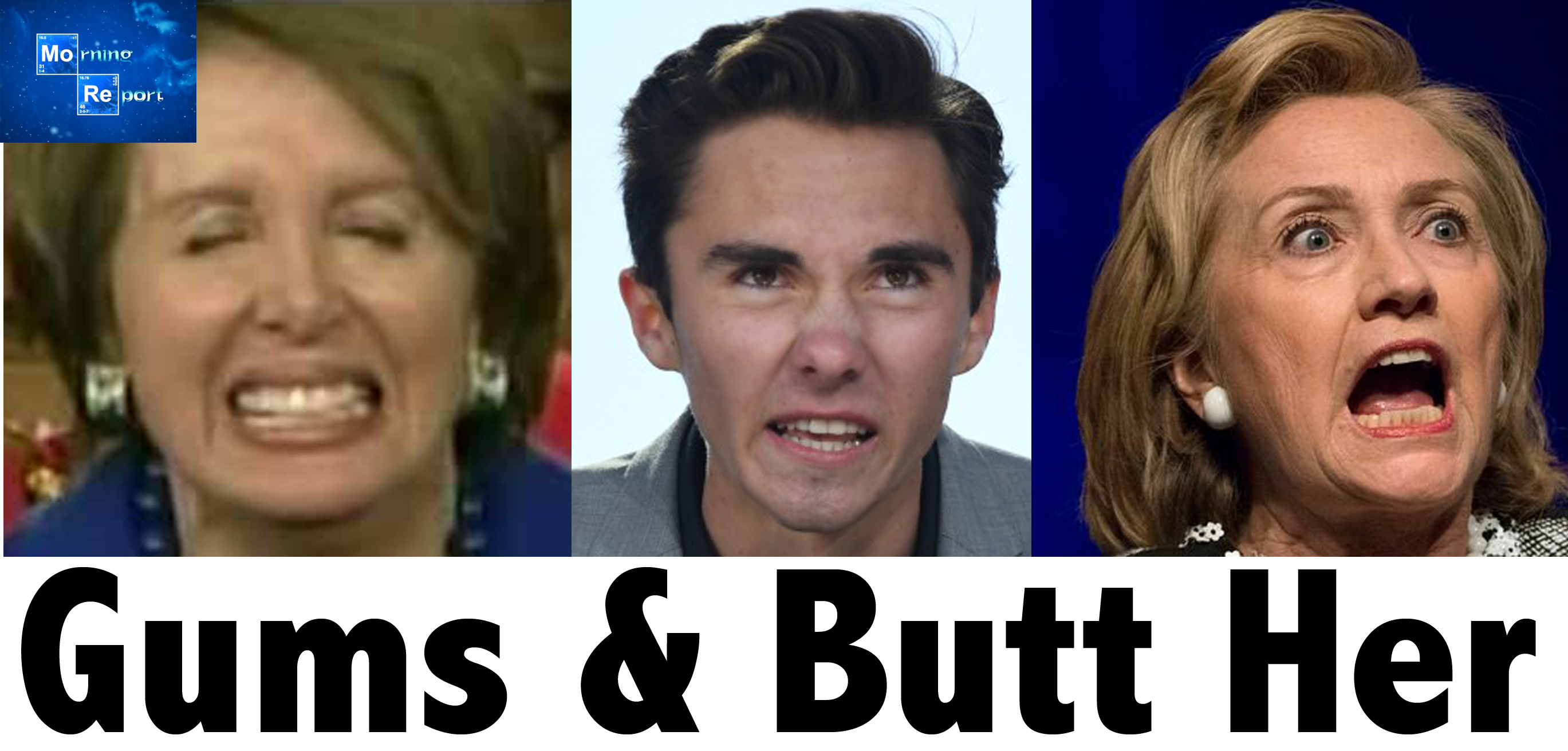 Good morning kids. Monday again and yet again we're forced to deal with the aftermath of another school shooting; two actually. Not to diminish the tragedy that befell the victims, their families and friends, but horrible as it is, in the cold light of day it is a local crime story. Nothing more, nothing less. Unfortunately, the Democrat-Left-Media complex has yet another opportunity to trample on the barely cold bodies of the victims to use them as props in their bid to disarm the millions of law-abiding, responsible and decent gun owners by demonizing them and the NRA as the cause of the carnage. Yet again.
Any sane, rational and logical examination of the facts surrounding this case and every case like this, especially over the course of the past 20-50 years when Democrat-Leftist social policy was ramped up in every corner of our society, would reveal that that was 99 44/100% no relation to what happened. I hinted (well more than a hint, really) at the cause when I said 20-50 years of Democrat-Left social policy. The destruction of the nuclear family, the dissolution of morality, the rise of radical feminism and the concomitant demonization of the male gender, the dismantling of the traditional social order, the abandonment of ethics, morality and individual responsibility and the war on Judeo-Christianity (which are all part of the overall scheme to create a populace of dumbed-down compliant sheeple) have in no small part played a significant role in probably every single school shooting incident in the aforementioned time span. And yet its guns; fully automatic, semi automatic, manually automatic, with bump stocks, muzzle brakes, disc brakes chainsaws and scary pop-up things that go pew-pew-pew and give the cognoscenti a case of the willies. Worse, it's us bitter clingers who refuse to give them up.
Meh. What more can I say that has not been said before and that you all don't know? At least this time, the Democrat-Socialist-Media complex is more and more open about it. That's fine with me, especially with the midterms just five months away and the Dems energizing the base with this - that would be ours not theirs. You all go right ahead and run on this as well as impeachment, raising taxes, defending Hamas and MS-13 because of their "spark of divinity" which evidently does not exist in an unborn child. By the way, you'll be pleased to know that Hillary Clinton has publicly announced to the Democrat party that she ain't going anywhere, so there's your mouthpiece. And take Camera Hogg along for the ride.
Moving along to the Mueller Witch Hunt, that is now become more and more part of the effort to cover up the truly blockbuster revelations that the Obama DoJ and intelligence services were involved as far back as the 2016 primaries to covertly spy on the Trump Presidential Campaign to derail it and then post election to use whatever information - factual or fabricated - to remove him from office or cripple his agenda. And I hope and pray that someone like Rudy Giuliani who is no dope is just yanking Mueller's and the MFM's collective chain about PDT sitting down for an interview. The whole rotten thing is crumbling from within, faster and faster with each passing day so don't interrupt while your enemies are shooting themselves in the face.
On the political front, while Nancy Palsi does her "Norman, coordinate!" schtick, Hillary orders another round for the room, John Kerry smears PDT and America in Abu Dhabi and Keith "X" Ellison is stiffing Dem candidates, Jim Jordan may be trying to make a play for House Speaker. I can't see him winning considering the numbers and forces arrayed against him. But here's hoping. He's solid.
Meanwhile, talk of a trade war with China is quieting down as the Chi-Coms have evidently blinked and agreed to allow even more US imports into their country. And as the Administration prepares for the upcoming summit with Whoa, Fat!, they are also ramping up pressure on the Mullah's in Iran. A couple of good links on that regime vis a vis will it be around to celebrate its 40th anniversary as well as how does it stack up against the Climate-Changing Money-Changing-Shapeshifters in Jerusalem should a shooting war break out.
Meanwhile, as Mahmoud Abbas does his third Fred Sanford impression in a week, parents even here in the Leftist paradise of New York City were outraged at a moment of silence at a city school for the Gaza "victims," the son of a Boston police captain pleaded guilty to plotting an ISIS attack and one year ago, Islamist terror expert Robert Spencer was poisoned in Iceland before a lecture and yet there have been no arrests, unexpectedly (sarc).
Going quickly around the horn, PDT's quietly shaping the judiciary, a CBS poll shows a large majority of Americans credit the President for the economic boom (and that could be a harbinger for November) and reflections on the 50th anniversary of the assassination of Robert F. Kennedy.
Anyway, links from around the world, across the nation and up your street. Have a better one and remain blessed.


MUELLER WITCH HUNT, DEEP STATE COUP


posted by at
07:35 AM
|
Access Comments