« Weekend Gun Thread
|
Main
|
The Morning Report 5/7/18 »
May 06, 2018
Sunday Overnight Open Thread (5/6/18 )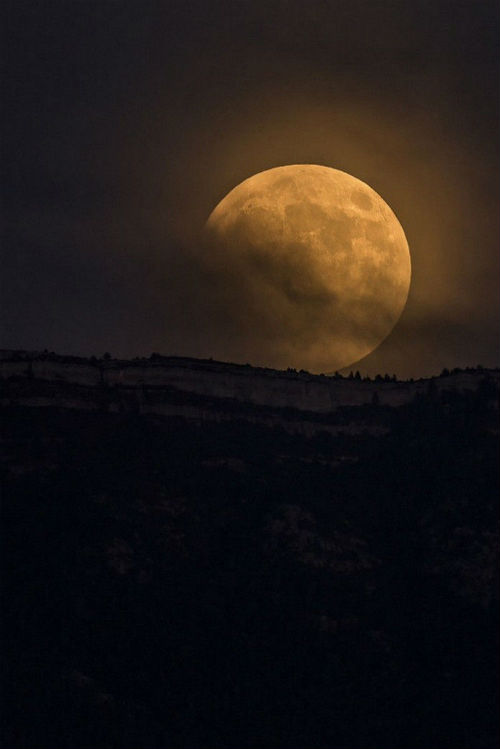 (Well it's a marvelous night for an ONT)
*****
The Quotes of The Day
Quote I

"They're willing to cut back these protections from deportation to end people's work authorizations and then say somewhere down the road we'll find some congressional solutions. Yet when congressional solutions become part of the debate and it actually moves somewhere and we see progress, we have a complete misdirection from the administration." Jill Marie Bussey, director of advocacy for the Catholic Legal Immigration Network

Quote II

"Like those early Texans, Americans will never surrender. We will never give up our freedom. Americans were born free, we live free, and we will die free." President Donald J. Trump

Quote III

"If you try to deceive the United States, then you will pay a heavy price. The indictment unsealed today alleges that Volkswagen's scheme to cheat its legal requirements went all the way to the top of the company. These are serious allegations, and we will prosecute this case to the fullest extent of the law."Attorney General Jeff Sessions

Quote IV

"Government made a big mistake with the dietary guidelines . Given the track record that they have so far, you can really make a plausible argument that they've done more harm than good." Nina Teicholz
*****
The fight for free speech is taking place in the U.K. The Day For Freedom takes place in London.

A number of scuffles broke out as thousands of people descended on London for a 'Day for Freedom' rally that saw appearances from high profile far-right speakers.

The rally, which organisers said was to "defend free speech", began at Whitehall in central London at 3pm, with members of the right-wing 'Democratic Football Lads Alliance' and the 'Veterans Against Terrorism' groups in attendance.
*****

Meet Don Gorske. His claim to fame? Big Macs. h/t Tim in Illinois

FOND DU LAC, Wis. (WLUK) -- McDonald's record holder Don Gorske, known as "The Big Mac Man," ate his 30,000th Big Mac on Friday.
*****

Junius addresses John Brennan. h/t Isophorone

Sir, you have recently asseverated, with all of the bitterness of the unceremoniously dismissed servant, that President Trump will be "swept into the dustbin of history". How...revealing that you should have cribbed a phrase from Trotsky to describe an eventuality you so obviously wish to see come to fruition. In despite of your confidence, I venture to say that you and your coterie of intriguers do not command a broom large enough to accomplish the deed, nor, even if you did, the competence to wield it effectually. No, the President is not bound for the dustbin of history, but I am willing to wager that your revolting obloquy will prove to be nothing more in the end than polemical night soil, suitable for the nurturing of the noxious nostrums that will ever only, may it please God, flourish in the hot house of the radical imagination, but remain as a stench in the nostrils of all citizens dedicated to the sacred principles of liberty and justice under the law.
*****
Obamacare, a prerequisite to Single Payer. We all know what happened to Alfie. Because according to "Government health care" Miracles never, ever happen.
But Alfie, that was different. They would never make mistakes in the most basic of medical care.

Hundreds of thousands of women face an "agonising wait" of up to six months to be checked for breast cancer after an IT blunder which meant they were not called for screening led to the deaths of as many as 270 patients.

NHS bosses were trying last night to contact 309,000 women who were not invited to breast cancer checks because of computer failures dating back almost a decade.

Jeremy Hunt, the health secretary, apologised for women's lives being cut short by "administrative incompetence", but said that some women affected would have to wait until the end of October for catch-up checks to avoid disrupting routine screening for those aged between 50 and 70.
*****

Let this sink in about Grønland Norway. All Non-Aquaintence Rapes Were Committed By Muslims Immigrants.

Police Officer Takes A Ten Year Look At Rape Violence In Oslo

Grønland, a district in the city of Oslo that is said to have "apocalyptic level of culturally-enriched violence." It is only two subway stops from the Parliament, one stop from the Central Station, and fairly close to the government offices that were bombed by Breivik.

All Non-Aquaintence Rapes Were Committed By Muslims Immigrants

No Norwegian has committed a rape in Grønland where the victim and the rapist did not know each other before hand.

The Grønland district of Oslo looks like Karachi, Basra, and Mogadishu all rolled into one. People sell drugs openly next to the Grønland subway station, violence is epidemic, and the police have largely given up. It's not Norway or Europe anymore, except when there is welfare money to be collected.
*****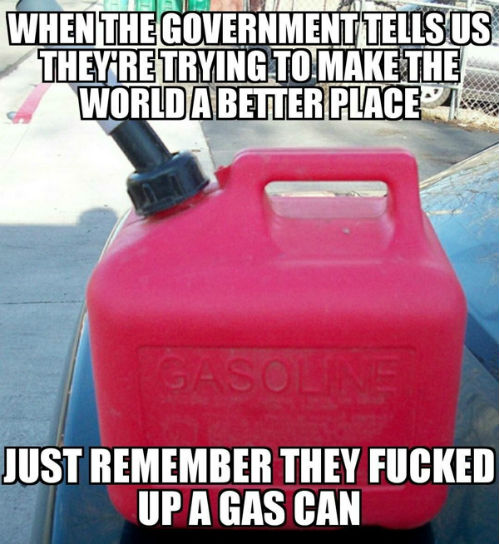 *****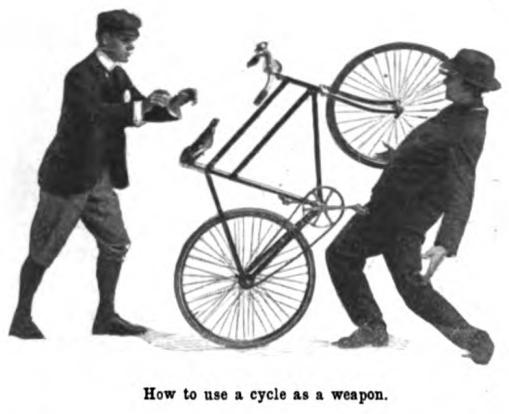 The bicycle, isn't just for transportation anymore.

It is a mistake to suppose that all the romance of the night roads is past and done with—the romance of the merry old days when highwaymen lay in wait for the benighted traveller on every lonely bit of country road, in every wood, on every stretch of waste land. Attacks by foot-pads on cyclists recall at least some of the glamor of the old stand-and-deliver times to the minds of those who read of these highway robberies every now and again in the papers—though the cyclists assaulted may not look upon the matter in quite so romantic a light!
*****
The ONT Musical Interlude
May 6, 2002, American songwriter and producer Otis Blackwell died from a heart attack. He wrote the classic songs 'All Shook Up', 'Return To Sender', 'Don't Be Cruel', 'Great Balls Of Fire' and 'Fever.' Over the years, Blackwell's songs have sold more than 185 million copies. via thisdayinmusic.com
***
May 6, 1945, Born on this day, American singer-songwriter, guitarist and pianist Bob Seger, who scored the 1977 hit 'Night Moves', the 1987 US No.1 single 'Shakedown', taken from the film Beverly Hills Cop II, and the 1995 hit single 'We've Got Tonight'. Seger has sold more than 100 million records worldwide. via thisdayinmusic.com
*****

Visionary or tonight's Genius Award Winner?

A biotech CEO -- who once injected himself with an unproven herpes treatment -- was reportedly found dead Sunday in the sensory deprivation tank of a Washington, D.C., spa.

Aaron Traywick, 28, was discovered in a salt-filled flotation therapy tank, a family member told two of his associates at Ascendance Biomedical, according to VICE News.

An investigation was launched Tuesday into Traywick's death but no foul play is suspected, D.C., police told The New York Post.
*****

Uber Rob, Tonight's Feel Good Story of The Day.

A Canadian man has been transporting people affected by the floodwaters in southern New Brunswick to safety free of charge.
*****

Tonight's ONT has been brought to you by Exotic Desserts.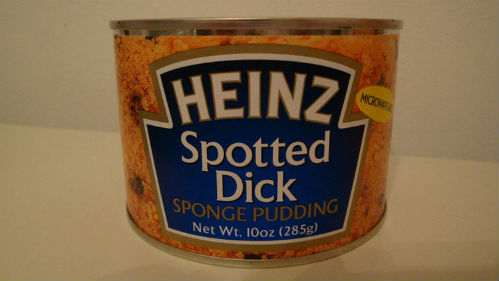 Notice: Posted with permission by AceCorp, LLC. Boys will be boys.
***
Weekly commenter stats for week of 5-6-2018
Top 10 commenters:
1 [598 comments] 'Your Decidedly Devious Uncle Palpatine' [84.00 posts/day]
2 [477 comments] 'Christopher R Taylor'
3 [396 comments] 'Anonosaurus Wrecks, Tyrannosaur Wrangler'
4 [379 comments] 'runner'
5 [378 comments] 'rickb223'
6 [347 comments] 'Mike Hammer, etc., etc.'
7 [338 comments] 'Lizzy'
8 [311 comments] 'Nevergiveup'
9 [292 comments] 'Mr. Peebles'
10 [291 comments] 'yankeefifth'
Top 10 sockpuppeteers:
1 [153 names] 'Miklos, doing patient search' [21.49 unique names/day]
2 [70 names] 'Duncanthrax'
3 [53 names] 'mindful webworker - back from the past'
4 [50 names] 'Surfperch'
5 [40 names] 'Adirondack Patriot'
6 [37 names] 'Cicero (@cicero)'
7 [36 names] 'Notorious BFD'
8 [34 names] 'Hands'
9 [34 names] 'creeper'
10 [30 names] 'Cuthbert the Witless'

posted by Misanthropic Humanitarian at
10:02 PM
|
Access Comments