« Internet Archive: Funny, We Don't See Any Evidence That Someone Broke Into Our Repository of Defunct Websites and "Hacked" Joy Reid's Deleted Blog to Insert Anti-Gay Sentiments into It
|
Main
|
The Morning Report 4/26/18 »
April 25, 2018
Wednesday Overnight Open Thread (4/25/18 )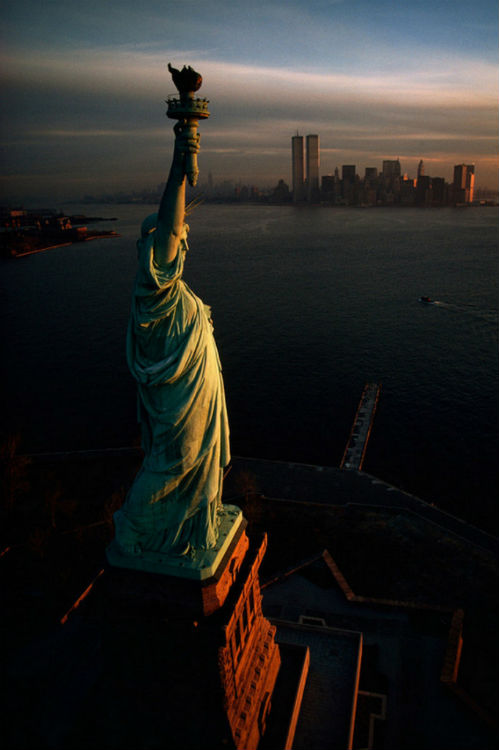 *****
The Quotes of The Day
Quote I

On the other hand, and let's face it, there's always another hand, unless you're a Saudi Arabian shoplifter of course, hurt feelings can be quite traumatic. I've heard that it can take seconds, sometimes even minutes, to get over it. Pat Condell

Quote II

"Supporters of the legislation argue it is necessary to ensure no one is above the law, but the Constitution is the highest law of the land, and the Constitution provides that only the president can exercise executive power," Sen. Mike Lee (R-UT)

Quote III

Leaving sex to the feminists is like letting your dog vacation at the taxidermist. Camille Paglia

Once again business is getting involved in politics. Hopefully for Yetti coolers it backfires in their face.
*****
GQ Magazine, full of hate and cowardice. Why isn't the Koran on the list? Oh yeah, Muslims will kill you and Christians just keep on keeping on.

Well, it appears this group of scribes won't be greeted very warmly at the Pearly Gates.

GQ magazine, a bible of "grooming" tips, gadget suggestions and style advice, has sparked a social media conflagration by calling the Christian Holy Bible "foolish, repetitive and contradictory" and placing it on a list of "21 Books You Don't Have to Read."
*****

If I could vote for him I would. Massachusetts Senate candidate Shiva Ayyadura has a sense of humor. "Only a REAL INDIAN can defeat the fake Indian."

Ayyadurai first displayed campaign signs on the bus last March, initially with the message "Shiva 4 Senate/Be the Light," then "Shiva U.S. Senate/Fight for America."

But when he put up his new campaign slogan on March 17, city officials immediately threatened him with $300 per day in fines over alleged zoning violations.
*****

Will these things work for a fat ass vertically and horizontally challenged passenger like me?

There's nothing inherently bad about the design of the Skyrider 2.0, a new compact seat that allows airlines to fit more passengers in less space with a hypothetical super-economy class. Engineered by Italian aerospace interior design company Aviointeriors and introduced at Hamburg's Airplane Interiors Expo in earl April, the seat positions a willing passenger almost completely upright on a polyester saddle and back support. It seems well thought out, it's reportedly very functional, and it even looks good.
*****
San Francisco mayor Mark Farrell stomps his foot and says, No more!

According to Fox News, Mayor Mark Farrell has finally lost patience with the city's transient population, which he says refuses help and refuses to move, even though the city has offered them rescue and rehabilitation services.

"Enough is enough," Farrell told the San Francisco Chronicle. "We have offered services time and time again and gotten many off the street, but there is a resistant population that remains, and their tents have to go."
Sweeping the dust under the rug is really not acceptable.
*****
Certain GOP members including Sen. Susan Collins (R-ME) could learn a thing or two and maybe grow a pair from Gov. Paul LePage (R-ME).

Even after eight years in office, Gov. Paul LePage can still drive liberals crazy.

The Maine Republican already had a reputation for contrary behavior and a governing style that was definitely not politically correct, but his latest stance is sending opponents ever further around the bend than usual.

That's because LePage is refusing to go along with the results of a popular referendum on one of Obamacare's most suicidal provisions.
*****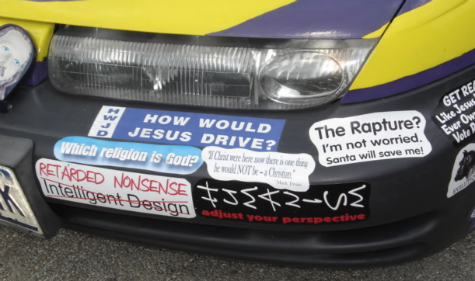 A poll was recently taken. What states are the most religious, what states are the least religious.

you look at the map of the poll's results below, you'll see that religious behavior tends to be a regional phenomenon. The most religious states in America are in the Southwest and Southeast—which is heavily Protestant—and the least religious states are clustered in New England and on the West Coast. After Vermont, the least religious states—in order—are Maine (55% "Not religious"), New Hampshire (51%), Massachusetts (49%), Oregon (48%), and Washington and Alaska (both 47%).
*****
Our federal court system is f*cked up. How? You ask. 9th District of the Federal Court of Appeals and a monkey selfie.

On Tuesday, the Ninth Circuit Court of Appeals threw out a copyright lawsuit brought by a selfie-taking monkey.

The parties in Naruto v. Slater settled last September, but the appellate court refused to grant their joint motion to dismiss, imposing this decision against their respective wills, for no apparent reason other than to repeatedly dunk on People for the Ethical Treatment of Animals (PETA). "How do we prevent people (or organizations, like PETA) from using animals to advance their human agendas?" asked the majority in one footnote.
*****
I don't know about you, but I don't think I would want to hang out with Dylan McWilliams.

April 23 (UPI) -- A Colorado man vacationing in Hawaii survived a bite from a shark -- after previously being attacked by a bear and a rattlesnake.

Dylan McWilliams of Grand Junction said he was surfing Thursday during his two-week vacation on the island of Kauai when a shark bit his leg.
*****
The ONT Musical Interlude
April 25, 2007, American singer Bobby "Boris" Pickett died of leukaemia at the age of 69. Scored the Halloween anthem 'The Monster Mash' in 1962. The song had been banned by The BBC in the UK, deemed offensive and wasn't a hit until 1973. It was a spoof on the dance crazes popular at the time, including the Twist and the Mashed Potato. via thisdayinmusic.com
***
April 25, 1982, Paul McCartney and Stevie Wonder were at No.1 on the UK singles chart with 'Ebony And Ivory.' This was McCartney's 24th No.1 hit single as a songwriter. The title was inspired by McCartney hearing Spike Milligan say "black notes, white notes, and you need to play the two to make harmony folks!". It was later named as the tenth worst song of all time by Blender magazine and in 2007 was named the worst duet in history by BBC 6 Music listeners. via thisdayinmusic.com
*****
Give her a break, she's an old lady and a Genius Award Winner.

MEMPHIS, Tenn. —An Oregon woman is in the Shelby County Jail charged with drug trafficking and she's old enough to be someone's grandmother.

Most people might not peg 72-year-old Adina Alexis as a drug dealer but police say they got a tip that she was coming to Memphis to sell Marijuana.

WREG found her last known address in Chicago.
*****
An arrest and rehabilitation is our Tonight's Feel Good Story of The Day.

It has been five years since Tiffany Hall was caught in a cycle of substance abuse and addiction. Now, she is about to become a college grad – and she credits her success to the police officer who arrested her.

Hall first met Lieutenant Jim Foster when he was arresting her on drug charges in Long Beach, California. It was to be the first of many encounters between Hall and the compassionate police officer.
*****

Tonight's ONT has been brought to you by OTC Medical Advice.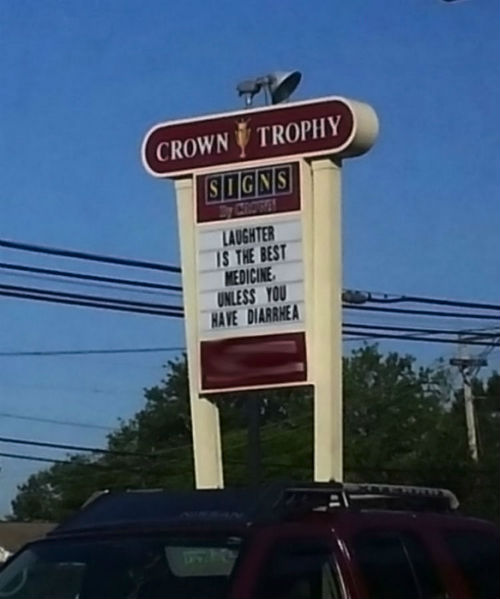 Notice: Posted with permission by AceCorp, LLC. Use the shelving at your own risk.

After tonight's ONT was written, I received this from ibguy.
Baby Sister Update
Home hospice started yesterday; nurse aide who bathes her, etc. One hour per day, 5 days a week.
From Hubby this morning:
"Joyce has become incontinent. Wearing depends. Continues to deteriorate."
[Horde: To my fellow Hordelings, thank you all in advance for your prayers and well-wishes for my sister and her family]

posted by Misanthropic Humanitarian at
10:19 PM
|
Access Comments