« Wednesday Overnight Open Thread (2/28/18 ) Good-Bye February Edition
|
Main
|
Mid-Morning Open Thread »
March 01, 2018
The Morning Report 3/1/18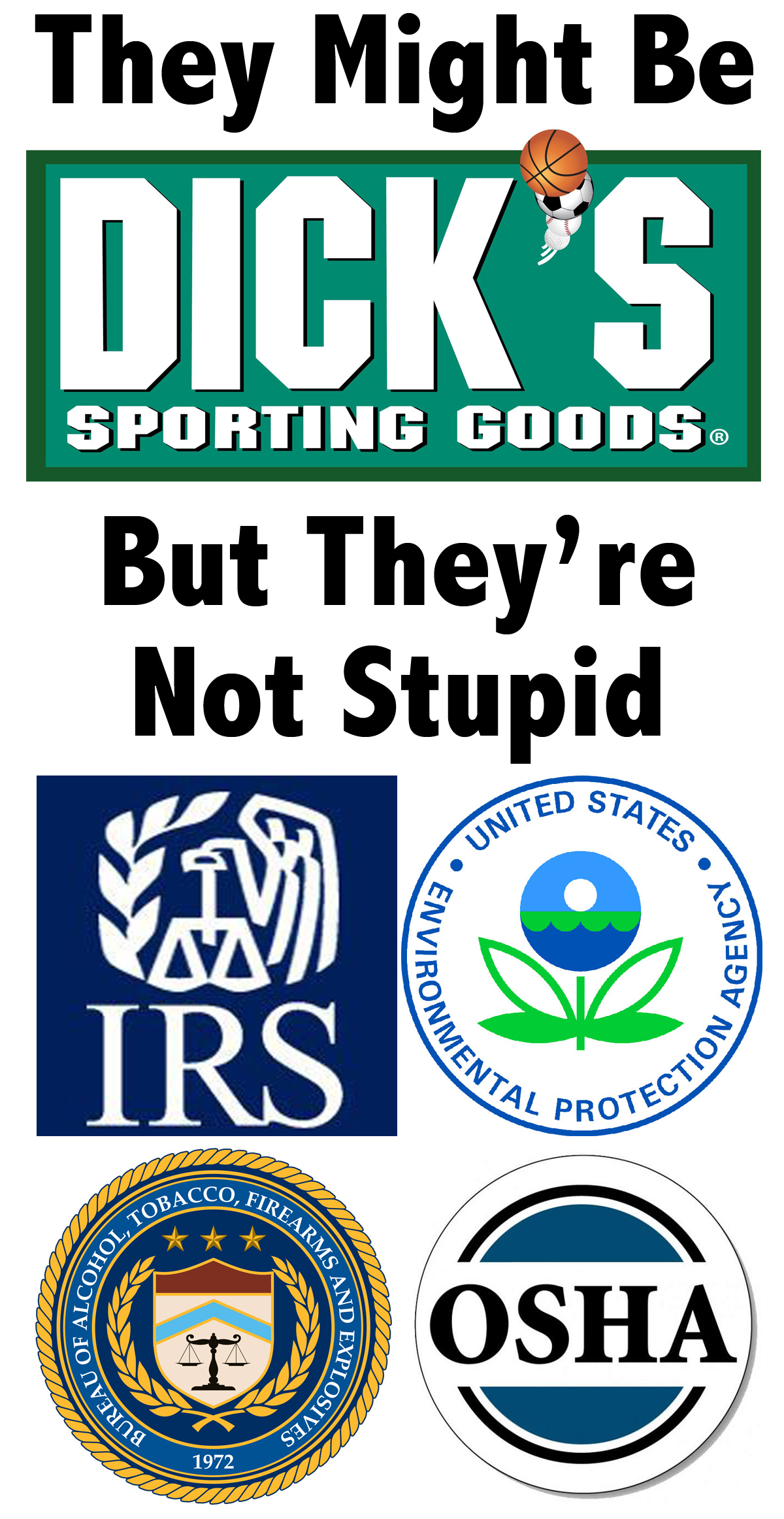 Good morning kids. Thursday is here along with a brand new month. Unfortunately we're still saddled with the same old garbage of the Democrat-Left-Media-Cultural complex trying to destroy our G-d-given right of self defense so let's dive right in. As Ace posted yesterday evening, the President met with people on all sides of the issue and seemingly made a lot of verbal concessions about gun control and even more shockingly denying due process and just grabbing guns out of the hands of people deemed to be mentally incompetent and then going back and dealing with the legal niceties later. So, is he caving or is this just a case of Trump being Trump? My argument in favor of the latter is evidenced by his grand televised confab about DACA and Amnesty where he told Congressional leaders, (paraphrasing) "hey, whatever you write, I'll sign it." In so doing, he tricked the Dems into exposing themselves as total partisan hacks. That said, because PDT went specific about policies and evidently silenced the protestations of both the NRA and pro-2A people like Steve Scales that this signals he's caving. I don't think so. More of a tell is that he is talking cultural rot vis a vis violence in the media/entertainment world as did surprisingly Paul Ryan the other day, without even a not to anything gun control related. Let's wait and see how his actions, whatever they may be, match up with his words. My hair status = [X] balding yet not on fire.
The other angle to all of this is the caving of corporate America to the gun grabbers, most shockingly and disappointingly Dick's Sporting Goods, one of the country's largest chains that sell firearms. And now, Walmart is caving as well and even going as far as no longer selling AR-15-looking toy guns. I look at this two ways; first, as mentioned, it's sad and disgusting that these people cave to the pressure groups especially places like Dick's. But let's dig a little bit deeper and put what we have seen and been through since 2009 and before into focus. It's one thing when the-uh-Reverend-uh-JACK-sunnn and Al Sharptone threaten to cause trouble, so you give in to the shakedown, mouth a hostage message for the media and then hope they move on to the next target. Cost of doing business.
But when the shakedown artists are now the IRS, EPA, OSHA, Labor Dept., DoJ etc. etc., Get the picture? This is how fascism/cronyism works. In order to get along, you go along. And in the case of the insurance companies and Obamacare, they were too eager to go along thinking that they were going to have guaranteed customers in perpetuity (although, being a full-fledged Marxist, Obama was an erstwhile ally at best), but that is another story. Look, I'm not a special pleader for corporations, but I'm merely bringing up a salient point that one should consider, not just in the case of Dick's and Walmart, but also Delta, United, Enterprise and all the rest who are caving to Veruca Hogg and his Soros-backed masters. In fact, read the link about Fauxcahontas and this sort of puts my spiel into perspective.
On the Immigration front, ICE has responded to the criminal mayor of Oakland by conducting raids in the Bay area that have nabbed upwards of 150 illegal aliens. And Nancy Palsi, revolting as that bag of bipedal botulinum may be, is the gift that keeps on giving when she opens her cake hole. And check out the story on "Mexicollusion" which brings this issue into sharp focus.
Lastly, with the tenure of the batty and corrupt Jacob Zuma as president of South Africa came to an end a few weeks back, that country just made the decision to kill itself. The communist ANC has joined with the ultra-far-left EFF party and voted to seize all white-owned property without any compensation to the owners. What can you say about a country that would rather see one of its only success stories, the city of Capetown and its famed wineries, turn into a desert rather than accept help from the State of Israel to alleviate the water catastrophe because, Joo-cooties?
Over Victoria Falls in a barrel? Meh, it's the Zimbabwe to go.
Anyway, links from around the world, across the nation and up your street. Have a better one and remain blessed.
FLORIDA SHOOTING, SECOND AMENDMENT

posted by at
07:37 AM
|
Access Comments