« Newsweek Wants to Know If You Have a Couch It Can Crash On Until It Figures Some Stuff Out
|
Main
|
The Morning Report 2/28/18 »
February 27, 2018
Tuesday Overnight Open Thread (2/27/18 ) Keepin' Our Fingers Crossed Edition
Comments are down as we move to a new server. Back in about 30 minutes from.... Now!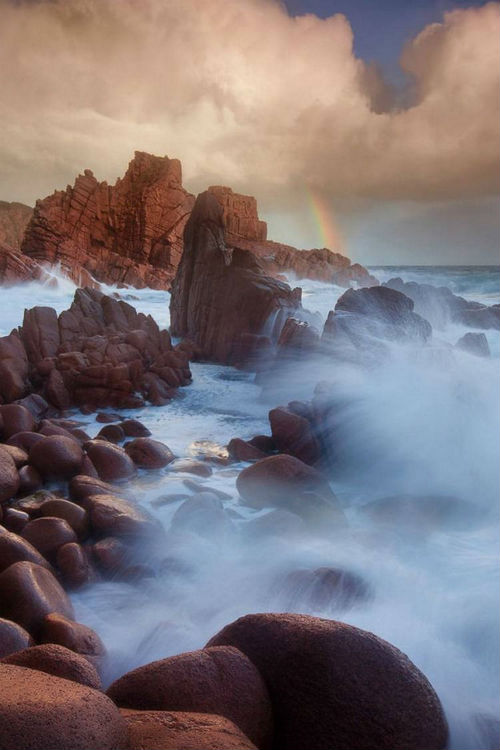 (Powerful yet peaceful. The photo not The ONT.)
*****
The Quotes of The Day

Quote I

"Let's focus more on addressing these problems in mental health that we've started to deal with in Congress. Let's close loopholes, let's figure out what went wrong with government before people start talking about taking away the rights of law abiding citizens." Rep. Steve Scalise (R-LA)

Quote II

If you're tempted to believe with Governor Cuomo that government is just like Mom and Pop rather than Big Brother, just ask yourself one question: When was the last time all the IRS wanted from you was a hug and a kiss. Former Senator Paul Laxalt (R-NV)
Quote III

If you have always believed that everyone should play by the same rules and be judged by the same standards, that would have gotten you labeled a radical 50 years ago, a liberal 25 years ago and a racist today. Thomas Sowell, November 28, 1998.
Quote IV

"Even if they're on your property, touching your property, it's my understanding that you're not even allowed to fire a warning shot. This is property, it's stuff – it's not your home. It's different if you feel threatened in your home, then you do have some right to protect yourself and your family." Rocky Mountain Civil Liberties director Sharon Polsky
*****
Why is Brandon Huff not a household name? While David Hogg is? Biased news coverage of course. If it isn't fake, it's biased.

Brandon Huff, a senior at the school, sat down with WVSN to discuss that fateful day. In the interview, he provided an eyewitness account of what Peterson was doing while students were being killed.

"She texted me, 'There is a shooter in the room. I love you,' so I freaked out," Huff said, revealing that his girlfriend had texted him from the building that the shooting was occurring in. "I dropped everything in my hands."
*****
Tweet of The Day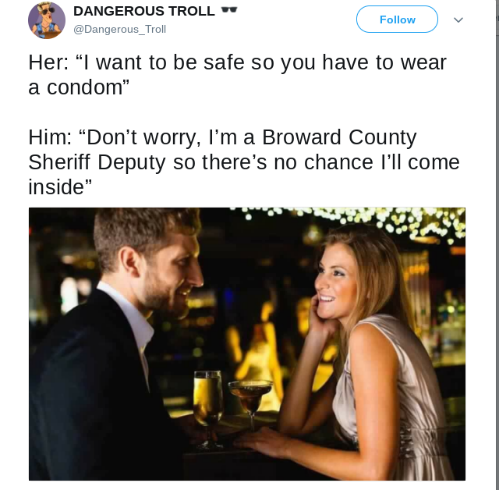 *****
Jerry Jones did not heed Ralph Waldo Emerson, "When you strike at a king, you must kill him.". Roger Goodell looking to exact punishment.

NFL Commissioner Roger Goodell is prepared to take millions of dollars from Dallas Cowboys owner Jerry due to Jones' attempt to thwart Goodell's contract extension negotiations.

According to Ian Rapoport of the NFL Network, "it's a reimbursement of costs incurred by member clubs," and he added Goodell made this decision after speaking with owners, and the amount will be over $2 million.

The New York Times' Ken Belson had originally reported it was a fine.
*****

Falling into the category of: Culture. The life of a stripper and where it took her.

There are serious perks to working in "gentlemen's clubs". Firstly, the compliments – any lingering issues I may have had about my body were quickly dispersed. Men complimented my pale skin, little pot belly and natural boobs.

The money was (usually) great and I had conversations with some very successful men. I enjoyed the chatting almost as much as I loved the performing. I was not a "wham bam, thank you ma'am" kind of stripper. I wanted to get to know my customers.
*****
The ONT Musical Interlude
February 27, 1977, Keith Richards was arrested at Toronto's Harbour Castle Hotel, after an ounce of heroin was found following a raid of his hotel room by 15 Royal Canadian Mounted Police. Richards, who was charged with possession with intent to traffic, faced seven years to life in prison. Bail was set at $25,000 (£14,705). via thisdayinmusic.com
***
*****

Not all news is bad. Let's see what's happening in Manitowoc.
*****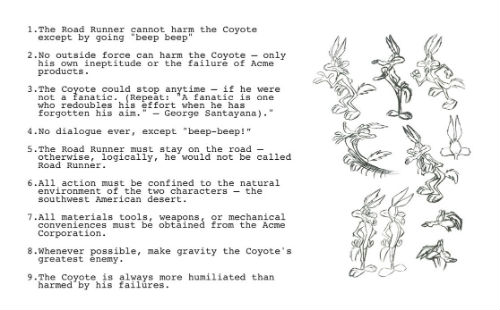 We all know his work. Do we know his name and his rules? Chuck Jones and the rules for writing Road Runner & Wile E. Coyote.
*****

Google. Will its AI be used for good or for sinister purposes?

DeepMind wants to solve the problem of patient deterioration in hospitals. The Google sister-company fed its AI the historical medical records of about 700,000 US veterans in hopes it will learn to predict changes in patient condition that, unchecked, lead to death.

The partnership between DeepMind and the Veterans Administration (VA) brings some of the top minds in artificial intelligence research together with "world-renowned clinicians and researchers" working for the government.
Call me the Skeptical Humanitarian.
*****

It is looking like each and every day that the computer is contributing to the downfall of children.

"Children are not coming into school with the hand strength and dexterity they had 10 years ago," paediatric occupational therapist Sally Payne from the Heart of England foundation NHS Trust told The Guardian.

From the lack of muscle strength to being Fatty McFat-Fats.

Despite reports in recent years suggesting childhood obesity could be reaching a plateau in some groups, the big picture on obesity rates for children ages 2 to 19 remains unfavorable.

Three decades of rising childhood obesity continued their upward trend in 2016 according to a new analysis from Duke Health researchers. The findings, which appear Feb. 26 in the journal Pediatrics, show 35.1 percent of children in the U.S. were overweight in 2016, a 4.7-percent increase compared to 2014
*****
The last Pro-Life Democrat is on his way out of office. No, and he isn't leaving on his own.

The Democratic Party has eliminated from their ranks the last prominent pro-lifer, officially solidifying the abortion "litmus test" put in place by Democratic Party chairman Tom Perez.

According to LifeSiteNews, Rep. Dan Lipinski stood with Democrats on virtually every social issue, including "voting to fund military 'sex change' surgeries, and ending his opposition to gay 'marriage,'" but still could not solidify the party's endorsement for his candidacy.

"Lipinski, who represents Illinois's third district, faces massive opposition from his party establishment and the abortion lobby during his seat's Democratic primary next month," reports LifeSiteNews.
*****
No mention if alcohol was involved. Airport arrest and a Genius Award Winner.

A United Airlines flight from New Jersey to Tampa was unable to take off on time Sunday evening after a passenger escaped the plane by opening the emergency exit door and jumping off using the inflatable slide, a witness and the airline tell NBC 4 New York.

United Airlines Flight 1640 was parked at the gate at Newark Liberty International Airport when the passenger popped a chute and slid down, according to law enforcement sources. When officers got to the scene, the panicked passenger was yelling that he didn't belong on the plane because it was the wrong flight, according to the airline and the Port Authority said.
*****
A refugee makes good and is Tonight's Feel Good Story of The Day.

A refugee from South Sudan, Maker was captured and enslaved twice during his early childhood years.

"When I was captured, I was forced to be a slave laborer," said Maker. "I would wash dishes or do anything else needed to get by. I slept in a small cell and rarely got to eat...but not always."

Maker successfully escaped from enslavement both times. He eventually made it to the United States.

"I was very excited to come to the U.S.," said Maker. "Looking back at everything my family and I endured, it is a miracle that we made it out of there.
*****

Tonight's ONT has been brought to you by Taco Tuesday Dilemas.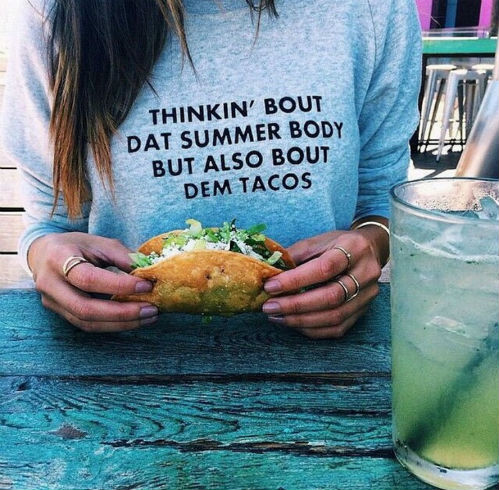 Notice: Posted with permission by AceCorp, LLC. Gluten was consumed in the making of this ONT.

posted by Misanthropic Humanitarian at
10:02 PM
|
Access Comments