« Thread before the Gardening Thread: The Liberal Revolt Against the Masses [KT]
|
Main
|
Ace of Spades Pet Thread »
February 17, 2018
Saturday Gardening Thread: Graft [KT]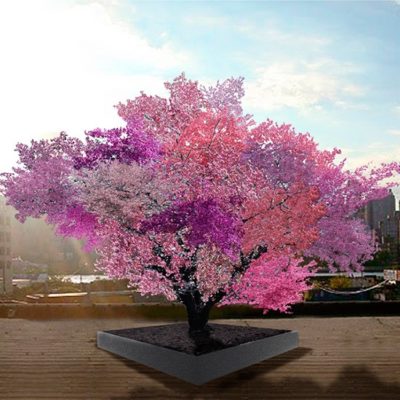 Tree of 40 fruit
Hello, gardeners and friends of gardeners. The tree above is one of a series of art pieces created by grafting several varieties of stone fruits onto one tree. We have some grafters among us. Any reports?
Meanwhile, Sherpa_K2 sends in the following: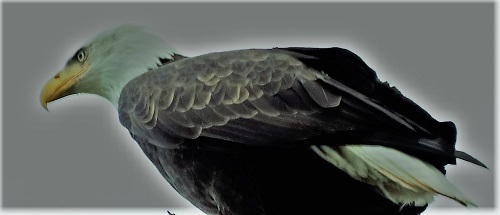 Just thought I would drop by an say hello and tell you how much in these troubled times your gardening thread is appreciated. A little Zen in morning thankx to KT. Pictures yesterday while I was eagle hunting for photos on a Nature Conservancy in Sequim Wa..
More eagle and habitat photos below, plus garden notes: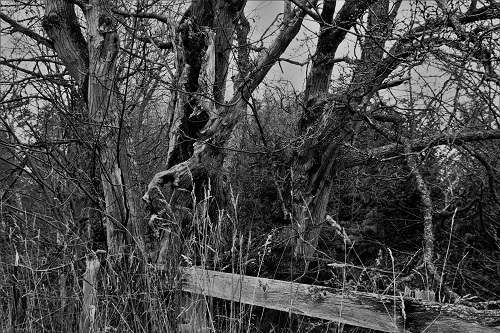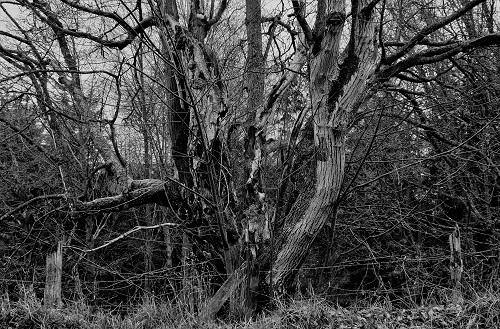 Planning to leave a snaggly tree in your yard for eaglets?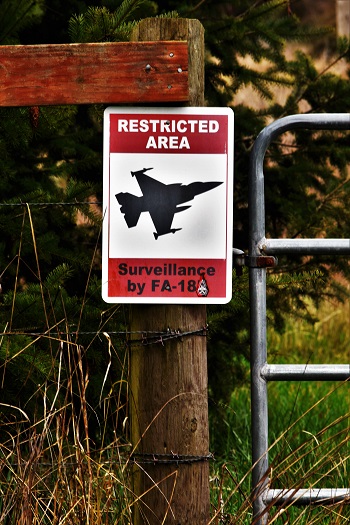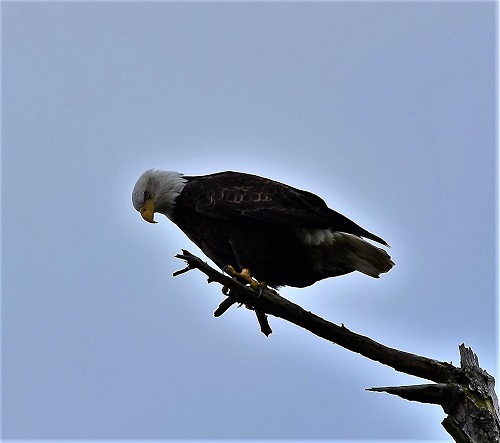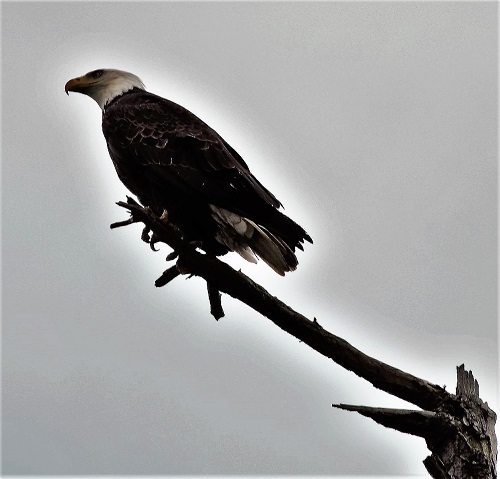 Composting has gone well here this winter, horse and cow manure. Center core has been a constant 140 degrees and I've been turning it every two weeks. I will dazzle you this spring and summer with photos from Port Townsend Wa..
For Sherpa_K2 and our other enthusiastic composters, some inspiration from the Telegraph: a piece on the Joys of the Winter Compost Heap.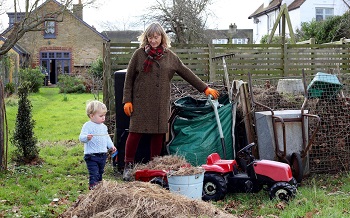 Gardens of The Horde
Naughty Pine sent in a winter garden photo with snow and everything!
Good afternoon, KT. I'm enjoying the pretty photos on the Gardening Thread and dreaming of crocuses and daffodils. In the meantime, I was wondering if you knew anything about Winter Gardens. I have been told that they were designed to look good even in the bleak winter.

My version is to leave standing Autumn Joy sedum that looks interesting when topped with a "blossom" of snowfall. But as you see, the snow is overdone at the moment.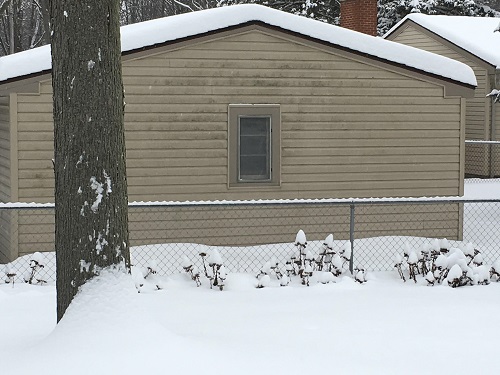 Autumn Joy is such a useful plant, changing appearance through the seasons. Anybody have other tips on "winter interest" in the garden today? For Naughty Pine and others pining for spring, we received a First Crocus photo:
From the garden of Diogenes. Well. It's more like a flowerbed. Just south of Seattle.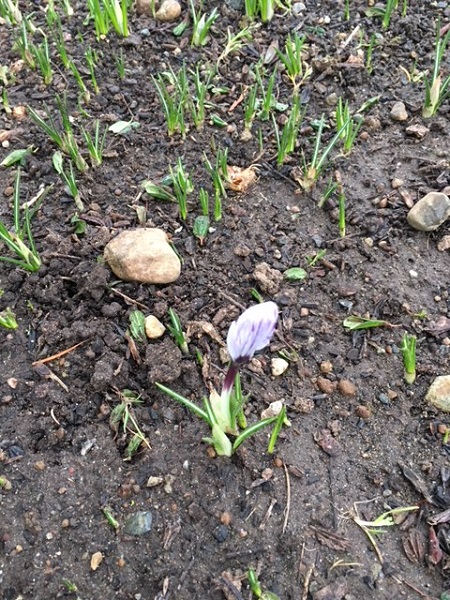 And a cactus from Bonecrusher:
There are all kinds of captions for this one. How about "good morning ladies" for openers.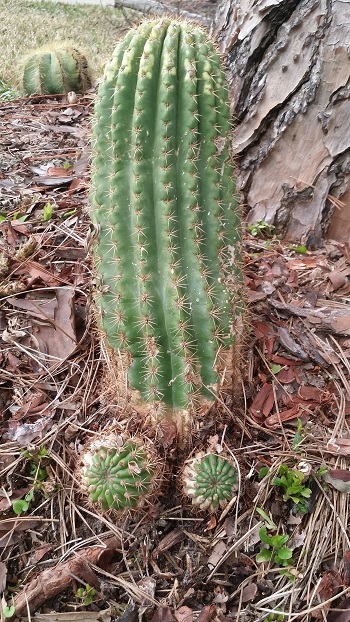 Last week, we saw photos of banana and eggplants from Hawaii, from CaliGirl. Anybody know what this is?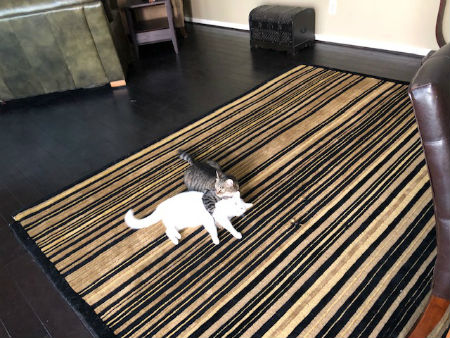 If you would like to send information and/or photos for the Saturday Gardening Thread, the address is:
ktinthegarden
at g mail dot com
Illiniwek has sent some old-time photos in. Do you have any photos of your yard or your parent's or grandparent's yard or farm? Should be fun to discuss!
Include your nic unless you want to be a lurker.

posted by Open Blogger at
12:59 PM
|
Access Comments