« Food Thread: If At First You Don't Succeed, Fry, Fry Again
|
Main
|
Sunday Overnight Open Thread (2/18/18 ) »
February 18, 2018
Weekend Gun Thread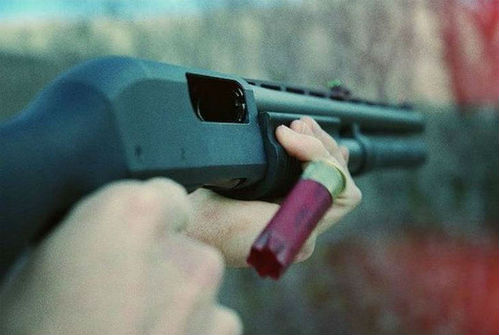 *****
A couple of thoughts about the Parkland, FL shooting.
First of all my heart goes out to the victims. May God give them strength and comfort in the days to come.
You can blame the guns. You can the blame the NRA. You can blame gun owners. You can blame the 2nd Amendment. But, the guns, the NRA, you and I and the 2nd Amendment did not pull the trigger to kill those students and faculty members.
What should be blamed? The degradation of human life and instant self-gratification The lack of a moral compass. Our society is a throw away society. Babies are killed via abortion. Marriages are thrown away. The children are damaged then coddled. Belief in God is ridiculed. Mentally ill people are allowed to roam around until it is usually to late for them or some crime victim. If there is no heaven and hell, if there is no God and/or a Moral Compass and if life is nothing to respect this is what you get.
Imagine the hate that flowed through Nikolas Cruz. Seriously think about the following question. If you hate something so bad that you are willing to lose your life; will gun control work?
If you kill your mother and steal her firearms as Adam Lanza did, then murder innocent 6 and 7 year olds; what gun control will work?
As long as the 2nd Amendment is the law of the land there will never be gun control laws that will prevent what Parkland or Sandy Hook experienced. So you ask, what can we do?
If you go to a professional sporting event there are barricades present. There are metal detectors present. There are funnel access points. There are plainclothes and uniformed law enforcement present. It is about time that schools started to acted more like sporting events rather than a soft target. Maybe walk out of school to demand safer schools.
It wouldn't hurt that the law enforcement agencies took tips seriously. It would also help if the judicial system would treat gun offenses more seriously than they are now.
*****
This past Wednesday I stopped in at my favorite local gun shop. And handled one of these beauties. I really would like one of these. Should I? Do any of you have experience with this particular shot gun?
No, I'm not looking for a shotgun of this gauge.
How many of you have snowmobiles and/or ATVs? How do you transport your toy?
A fair number of years ago I shot in a weekly trap league. I purchased my shells from a teammate who charged me his cost. I should have gotten into it, but I didn't.
So how many of you reload? How did you learn? Did you have a mentor? Did you pick up a book? Did you learn via You Tube?

And finally, from our Weekend Gun Thread friend and Moron redc1c4, DIY WTF Had this been an ONT this person would have been a Genius Award Winner.
Tips, stories, .380 ammo and building instructions can be sent to petmorons at gmail dot com.

posted by Misanthropic Humanitarian at
07:14 PM
|
Access Comments