« Weekend Gun Thread
|
Main
|
The Morning Report 2/19/18 »
February 18, 2018
Sunday Overnight Open Thread (2/18/18 )
(The Tropical ONT)
*****
The Quotes of The Day

Quote I

"Corrupt politicians make the other 10 percent look bad" - Henry Kissinger
Quote II

Perhaps it will force the realization that every environmental issue facing the world can be traced to the ever-multiplying, ever-demanding, human biomass that has subverted the natural-selection process and is consuming the planet to death.Steve Meyer
Quote III

"We see from the research that actually, when consumers are given this information, they actually can make lower-calorie choices, and restaurants can also come out with lower-calorie options," Colin Schwartz
*****

Thank you gutless Republicans. Now Idaho is a sanctuary state.

It's barely been two weeks since Idaho regulators said they would allow the sale of health insurance that doesn't meet all of the Affordable Care Act's requirements — a controversial step some experts said would likely draw legal scrutiny and, potentially, federal fines for any insurer that jumped in.

And on Wednesday, Blue Cross of Idaho unveiled a menu of new health plans that break with federal health law rules in several ways, including setting premiums based on applicants' health.
*****
You get what you pay for. Stop farting or I will turn this plane around.

A pilot was forced to make an emergency landing after a row caused by a passenger who refused to stop farting.

The passenger apparently kept breaking wind on board a Transavia Airlines flight from Dubai to Amsterdam Schiphol last weekend. Do your hair and nails really keep growing after you die?

The two Dutchmen sitting next to him didn't take very well to his flatulence, but the unashamed man was apparently not put off and refused to hold back.

Members of the crew on the Dutch low-cost airline were apparently less than sympathetic and refused to do anything about it.
*****
Are congressional democrats guilty of creating the 11th Commandment? Thou Shalt Not Have Fun!!!


HERE COME THE FEDS —
US Senator demands review of loot box policies, citing potential harm
New Hampshire's Hassan says FTC action may be necessary if industry doesn't respond.
God forbid they fix Obamacare, the national debt or the broken V.A. system.
*****

Perhaps the class should have been called "Cultural Studies That Will Invade Your Safe Space". Students walk out on class.

You'd think that students who sign up for a class on "Cultural Freedoms: Hate Speech, Blasphemy, and Pornography" might have understood what they were getting themselves into.

But no, several students in Lawrence Rosen's Princeton anthropology class walked out last week, and made formal complaints, after Rosen provided examples of supposedly offensive speech. Among other things, the instructor asked which was worse: a white man punching a black man in the face, or a white man using the N-word. Rosen, who is Jewish, used the actual slur several times.
*****
What is a Rube Goldberg machine?

A Rube Goldberg machine relies on a series of chain reactions that perform complicated feats to perform a simple task.

A compilation of different machines.
*****

Peanuts, The Far Side,
Calvin & Hobbes, whatever happened to the strip and its creator.

In November of 1995 and at only 38 years old, Watterson announced his retirement from creating Calvin and Hobbes comics, stating publicly,

I will be stopping Calvin and Hobbes at the end of the year. This was not a recent or an easy decision, and I leave with some sadness. My interests have shifted however, and I believe I've done what I can do within the constraints of daily deadlines and small panels. I am eager to work at a more thoughtful pace, with fewer artistic compromises. I have not yet decided on future projects…
*****

The Parkland shooter has economic victims. Mom & Pop gun store which sold gun closes its doors.


The owners of the gun shop where Parkland, Florida school shooter Nikolas Cruz legally bought his AR-15 rifle closed their business indefinitely on Friday, according to the New York Daily News. The couple has also thrown its support behind more restrictive gun control legislation.

Michael and Lisa Morrison, who owned Sunrise Tactical Supplies, said in a statement provided by their lawyer that they were "shocked and mortified" after the shooting.
I suspect their lives are going to be a nightmare with law suits over the next several years. The F.B.I will have sovereign immunity.
*****
The ONT Musical Interlude
February 1966, Beach Boy Brian Wilson recorded the future classic song 'Good Vibrations', which went on to become the band's third US number-one hit. As a child, his mother told him that dogs could pick up "vibrations" from people, so that the dog would bark at "bad vibrations" Wilson turned this into the general idea for the song.
***
February 18, 1933, Born on this day, Yoko Ono, Japanese artist, singer, poet, author and peace activist and wife of John Lennon. Ono moved to New York City from Tokyo aged 14 and first met John Lennon in London in 1966, the couple married in 1969. via thisdayinmusic.com
***
February 18, 1953, Born on this day, Robbie Bachman from Bachman Turner Overdrive who had the 1974 US No.1 & UK No.2 single 'You Ain't Seen Nothing Yet'. via thisdayinmusic.com
*****

No need for Tort Reform is there? California woman sues to have Big Foot recognized as a real critter.


Could Bigfoot be in Big Bear?

Crestline resident Claudia Ackley isn't sure, but she is certain she and her daughters encountered three of the hirsute bipeds while hiking on a trail in Lake Arrowhead last March.

It was dusk, between 6:30 and 7 p.m., on March 27, to be exact. Ackley and her 11- and 14-year-old daughters were hiking the winding trail when Ackley's daughters, several yards ahead, froze in their tracks, gazing wide-eyed at a large, shadowy figure braced in a pine tree. Ackley ran to her daughters to see what they were staring at.

"I ran into a Sasquatch – a Bigfoot. We were face to face," said Ackley, 46. "He was 30 feet up in the tree."
*****

Concerned about urethral stricture? Maybe you should get a car.

Cyclists will be happy to hear they don't have to worry about erectile dysfunction but there may still be other problems, according to a new study.

But research from the University of California-San Francisco showed cyclists were no more likely to have sexual and urinary problems than runners or swimmers.
*****
Wonder what runs through one's head? Oh Shit!!!!
*****

The failure to plan on her part constituted an arrest on theirs. Genius Award Winner.

Drunk woman shows up to her public drunkenness hearing, held on DUI warrant: police
*****
This isn't my idea of an insurance policy, but it still is Tonight's Feel Good Story of The Day.

From out of the ashes: Couple that lost everything in Fort McMurray wildfire wins million-dollar lottery
The fire was one of those terrible things, Bill Pendergast says, that happens — but it never happens to you. And same with the lottery
*****
Tonight's ONT has been brought to you by "Oh Shit!" moments.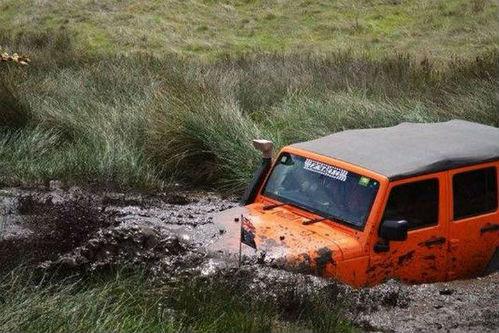 Notice: Posted with permission by AceCorp, LLC. There are no implied warranties.
Weekly commenter stats for week of 2-18-2018
Top 10 commenters:
1 [727 comments] 'Insomniac' [102.10 posts/day]
2 [564 comments] 'Your Decidedly Devious Uncle Palpatine, 501st Kremlin Jewbot Gvardii'
3 [369 comments] 'willow'
4 [347 comments] 'Deplorable Jay Guevara'
5 [328 comments] 'Mike Hammer, etc., etc.'
6 [308 comments] 'Nevergiveup'
7 [295 comments] '--- .-. /-. --- -'
8 [276 comments] 'Under Fire'
9 [271 comments] 'ScoggDog'
10 [270 comments] 'J.J. Sefton'
Top 10 sockpuppeteers:
1 [56 names] 'Surfperch' [7.87 unique names/day]
2 [50 names] 'Duncanthrax'
3 [45 names] 'Rick in SK'
4 [45 names] 'Shemp!'
5 [43 names] 'Insomniac'
6 [40 names] 'Hands'
7 [34 names] 'Bertram Cabot, Jr.'
8 [32 names] 'Cloyd Freud, Unemployed'
9 [31 names] 'Under Fire'
10 [31 names] 'The Political Hat'

posted by Misanthropic Humanitarian at
09:55 PM
|
Access Comments