« Revealed: The Criminal Referral for Christopher Steele
|
Main
|
The Morning Report 2/6/18 »
February 05, 2018
Monday Overnight Open Thread (2/5/18) Monday Needs A Smiley Edition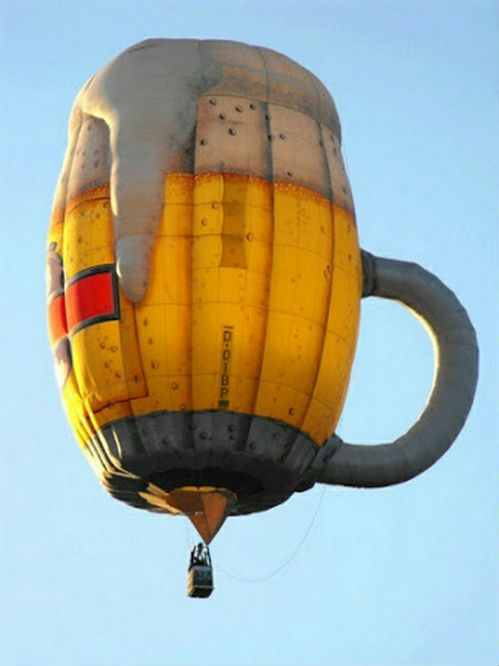 (Beautiful Balloon)
*****
Quotes of The Day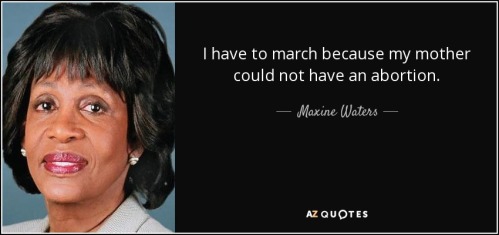 Deep thoughts.
Quote II

Consider what's happening in the capital of Florida. Female staffers and lobbyists have found "many male legislators will no longer meet with them privately," reported The Miami Herald. "I had a senator say, 'I need my aide here in the room because I need a chaperone,' " lobbyist Jennifer Green told the paper. "I said, 'Senator, why do you need a chaperone? . . . Do you feel uncomfortable around me?' 'Well,' he said, 'anyone can say anything with the door shut.' "
"I'm getting the feeling that we're going back 20 years as female professionals," said Green, who owns her company. "I fully anticipate I'm going to be competing with another firm that is currently owned by some male, and the deciding factor is going to be: 'You don't want to hire a female lobbying firm in this environment.' " Jennifer Green, Lobbyist
*****

NSFW Paul Joseph Watson: You cannot unsee this. You have been warned.
*****

Wile E. Coyote "Mad" Mike Hughes

"Flat Earth Rocketeer Once Again Fails to Launch Himself Into the Sky at 500 MPH"

A live stream from Noize TV captured 11 painstaking minutes of the homemade rocket sitting on the pad on Saturday before... not going anywhere. Whatever technical malfunction apparently blew the launch was not immediately revealed, though according to Route 66 News, Hughes believes a faulty seal may have thwarted the launch.

"Some of you at home are going, 'Ah, I fucking knew it,'" Noize TV's host said. "But you know what, you didn't know anything, because this man, I know he really tried. He really fucking tried. What went wrong could be a number of things. It could be the easiest thing. It could be nothing.
*****

Ice fishing is serious business. If you don't believe me just ask the Brainerd, MN Jaycees. Prize winners being investigated for cheating. A fisherman lie, who would have thunk?

Brainerd Jaycees investigate possible cheating at ice fishing tournament

A major investigation is underway to determine whether some of this year's competing anglers, including the winner of a new pickup truck, deceived Brainerd Jaycees Ice Fishing Extravaganza organizers.
*****
Sticks and stones may break my bones, but words actions will never break me. unless you're a State Patrol officer.

A Terre Haute man ticketed after making a rude gesture at an Indiana State Police trooper has filed a federal lawsuit claiming his constitutionally protected rights to free speech and freedom from unreasonable search and seizure were violated.
Obviously Cops don't have an easy job. But, someone needs some thicker skin.

You might think it is pick on Cops night. Not really they just seem to be in the news. If you can't trust the FBI why would you trust your local law enforcement agency to do the right thing?

Police stole $30,000 worth of booze as part of an illegal seizure at a Bronx restaurant — along with $10,000 in cash from the owner's adjacent business, a lawsuit charges.

Rolando Feliz says he watched as cops from the 50th Precinct hauled off his entire stock of suds and spirits, from Corona and Negro Modelo to Patrón Silver and Hennessy — 124 cases in total.

"I didn't do anything and I lost everything," Feliz, 50, told the Daily News.
*****

While we are on the subject of police, How not to get in trouble in New Orleans during Mardi Gras.
Valu-Rite and police horses, what could go wrong?
*****

If a private sector business had AMTRAK's batting average, how many ambulance chaser bodily injury attorney ads would you see on TV?

It would appear that something is seriously wrong with the way passenger rail is operating in the United States under the federal corporation AMTRAK. This crash is the third fatal AMTRAK crash since the AMTRAK Cascades train derailed in Washington State at the cost of 3 lives and 62 passenger injuries only 49 days ago. Last Wednesday's crash in Virginia of a train carrying Congressional Republicans to a retreat killed one. And now, the South Carolina crash has killed at least two.

Each of these three accidents had a separate, probably preventable cause, though of course official verdicts await formal proceedings.
*****
The ONT Musical Interlude
February 5, 1942, Born on this day, Corey Wells, vocals, with American group Three Dog Night who had the 1970 UK No.3 & US No.1 single 'Mama Told Me Not To Come'. via thisdayinmusic.com
***
February 5, 1968, Born on this day, Chris Barron, singer with American group The Spin Doctors who had the 1993 UK No.3 & US No.7 single 'Two Princes' via thisdayinmusic.com
*****
LA is experiencing a homelessness epidemic. The local and state governments are run by Democrats. Is this the problem?

The growth of a homeless day camp at the halls of civic power speaks to the breadth of Los Angeles' burgeoning homelessness problem.

The number of those living in the streets and shelters of the city of L.A. and most of the county surged 75% — to roughly 55,000 from about 32,000 — in the last six years. (Including Glendale, Pasadena and Long Beach, which conduct their own homeless counts, the total is nearly 58,000.)
*****

I've been a law and order guy most of my life. And I've given them the benefit of the doubt over the years. After The Memo and this tidbit of news why should anyone trust the FBI? FBI instructed local police to ignore procedures.

The government response also reveals that Oregon State Police SWAT troopers at the scene, ordinarily required to wear body cameras, didn't that day at the request of the FBI. The FBI did obtain video from FBI surveillance planes flying above the scene.

State police detectives also normally record interviews of officers who might be involved in a shooting, but they didn't that night when questioning the FBI Hostage Rescue Team members, again at the FBI's request. A follow-up interview with the hostage team members also came with unusual conditions, prosecutors note.
*****
If I wanted authentic nachos and salsa I would go to a Mexican restaurant and not Olive Garden.
Talk about cultural appropriation.
*****

A UK woman was ordered to trim her bush. Of course it is SFW
*****

What is the difference between Illinois Democrats and Republicans? Obviously not much.

State Rep. Jeanne Ives, a social and fiscal conservative, said the ad that began airing this weekend illustrates the GOP governor's "chosen constituents based on the policy choices he made" and primary voters need to know about his record.

The ad features actors portraying, among others, a transgender woman, an African-American Chicago Teachers Union member and a woman wearing a pink hat associated with women's marches. Each of them thanks Rauner for his policies. The ad is a take on a Rauner campaign ad in which GOP governors from neighboring states thanked Illinois' Democratic House speaker for policies they say pushed people and jobs to their states.
*****

I understand being pissed off as a victim of a crime. However there comes a time when you're a Genius Award Winner.

The teens told police that they saw that Tenney was armed and fled, dropping the stolen property on the road.

Police said Tenney fired two shots from his front door, then pursued the teens to the street and fired two more shots. He chased them to the intersection of Southwest Sixth Street and Southwest Sixth Avenue and fired another two shots, police said.

Police said Tenney was about 180 feet from his home when he fired the final two shots.
*****
Sometimes the good guy wins. An older Feel Good Story of The Day.
*****
She's not a choice, she's a child. Tonight's Feel Good Story of The Day.
*****
Tonight's ONT has been brought to you by School Mascots.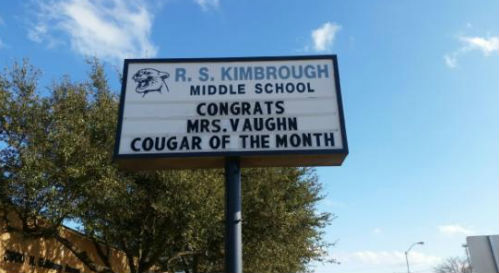 Notice: Posted with permission by AceCorp, LLC. School Mascot try outs next week.

posted by Misanthropic Humanitarian at
10:06 PM
|
Access Comments