« NYT: FBI Director Christopher Wray Found "Something Concerning" About McCabe in Pending Inspector General Report on Hillary Email Investigation
|
Main
|
The Morning Report 1/29/18 »
January 29, 2018
Monday Overnight Open Thread (1/29/18 )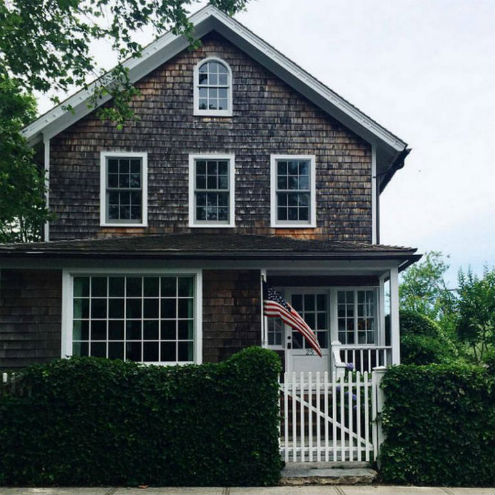 *****
Quotes of The Day

Quote I

I would just like to say something, ladies and gentlemen. Something that I think is very important. It is that, you, we - we own this country. We - we own it. It is not you owning it, and not politicians owning it. Politicians are employees of ours. Clint Eastwood

Quote II

Nothing is more memorable than a smell. One scent can be unexpected, momentary and fleeting, yet conjure up a childhood summer beside a lake in the mountains; another, a moonlit beach; a third, a family dinner of pot roast and sweet potatoes during a myrtle-mad August in a Midwestern town. Smells detonate softly in our memory like poignant land mines hidden under the weedy mass of years. Hit a tripwire of smell and memories explode all at once. A complex vision leaps out of the undergrowth. Diane Ackerman

Quote III

Mankind is composed of two sorts of men — those who love and create, and those who hate and destroy. José Julián Martí Pérez
*****
California has an interesting electoral process. The top two candidates in a primary face off in the general election. The retiring Rep. Darrell Issa (R., Calif.) seat may be safe for Republicans.

Democrats got what they wanted when Rep. Darrell Issa (R., Calif.) announced plans to retire earlier this month, but the group of liberal activists who helped push him out is starting to voice concerns about winning his seat.

Flip the 49th Neighbors in Action protested weekly outside Issa's office in the North San Diego district; with Issa in the race, the seat was considered the GOP's most vulnerable in the nation. However, the landscape has shifted significantly since the nine-term veteran Republican bowed out.

Topping the list of Democratic concerns is the possibility that two Republicans with strong name recognition could emerge from the June primary as the top vote-getters in the politically divided district.

Because of the state's primary system—which allows only the top two candidates receiving the most votes, regardless of party affiliation, to run in the general—Democrats theoretically could be shutout entirely.
Not that The ONT is a cheerleading body for the GOP. It would be chuckle worthy if two Republicans faced off in the general election.
*****

Rich Russian Bot got so filthy drunk that he repeatedly fell and beat himself to death. Or so says The Federal Bureau of Incompetence Investigation.

Now, FBI investigators have released the results of their investigation claiming that the blunt force trauma all over his body was self-inflicted.

"Mr. Lesin died as a result of blunt for injuries to his head, with contributing causes being blunt force injuries of the neck, torso, upper extremities, and lower extremities, which were induced by falls, with acute ethanol intoxication," the report states.

In other words, the FBI is claiming that Lesin got so drunk that he repeatedly and violently fell on things until he killed himself.

To show just how much information the FBI is willing to release on these findings, here is the version of the amended autopsy report they released in the report.
*****
A clean Lake Michigan and Lake Huron comes at a steep price. Clean water affects wildlife and fisheries.

Decades ago, Lake Michigan teemed with nutrients and green algae, casting a brownish-green hue that resembled the mouth of an inland river rather than a vast, open-water lake.

Back then, the lake's swampy complexion was less than inviting to swimmers and kayakers, but it supported a robust fishing industry as several commercial companies trawled for perch, and sport fishermen cast their lines for trout. But in the past 20 years, Lake Michigan has undergone a dramatic transformation.

Just don't swim at a Milwaukee County (WI) beach after heavy rain.
*****

We don't need no stinkin' conscience. The Massachusetts Medical Society doesn't want conscientious objectors.

The Obama Administration was openly hostile to the enforcement of these protections. The Trump administration is properly reversing course, and toward that end has created a new Conscience and Religious Freedom Division in the HHS Office for Civil Rights (OCR)

How awful, yells the medical establishment. We want our pro-life and Hippocratic Oath believing colleagues to be forced to violate their religious and moral beliefs in their professional lives. For example, the Massachusetts Medical Society doesn't want a division formed to protect their colleagues.
*****
Short people, bikes and tiny campers.

But if you're a fan of the great outdoors and love to ride your bike then you're one step closer to ditching your car thanks to this lightweight micro camper made by Wide Path Camper of Denmark.

This innovative micro camper folds up for easy transport and unfolds in just a few minutes, it measures 9 feet in length and weighs just 88 lbs., and yet it provides cozy accommodations for two with a dining table that converts into a bed
*****
The ONT Musical Interlude
January 29, 1947, Born on this day, David Byron, singer, with Uriah Heep who had the 1975 UK No.7 album 'Return To Fantasy'. Byron died on 28th February 1985. via thisdayinmusic.com
***
January 29, 1952, Born on this day, Thomas Erdelyi, (Tommy Ramone), Hungarian drummer with the Ramones who had the 1977 UK No.22 single 'Sheena Is A Punk Rocker'. Erdelyi also worked as a record producer and was an assistant engineer for the production of the Jimi Hendrix album Band of Gypsys. He died on July 11, 2014 following unsuccessful treatment for bile duct cancer. via thisdayinmusic.com
*****

Democrats can't tolerate tax cuts. Democratic governors plan to sue Congress over recent tax cuts.

New Jersey and Connecticut are joining New York in planning to file a lawsuit to block the Republican-led federal tax overhaul, the Democratic governors of the three states announced Friday.

And California could join them.

Andrew Cuomo of New York, Dannel Malloy of Connecticut and Phil Murphy of New Jersey announced Friday that they're talking to leaders of other states that stand to be hurt by the federal tax plan that's expected to cost taxpayers in their states billions of dollars.

"We're going to be working together to form a multistate coalition to challenge this in court," said Cuomo, a potential 2020 White House contender who announced his intention to fight the tax overhaul earlier this month.
*****
How America fell in love with Valu-Rite Vodka.

In June 1950, protesting bartenders descended on New York's Fifth Avenue and called for an end to the Moscow Mule. That, at least, was the story the late drinks salesman John Martin told the Hartford Times in 1964. "They had a big banner that read, 'Down with the Moscow Mule—We Don't Need Smirnoff Vodka,'" Martin said. "It made page one of the New York Daily News, the whole page. Our people came rushing in to me. 'What are we going to do about this,' they wanted to know. Do! It was great. All the people who saw the sign were rushing into the bars to try the drink."

At the time of the march, vodka was increasingly popular. Until the 1930s and 40s, it had been strange, foreign, and little known. Gin was the white spirit of choice for Americans, and vodka was a foreign interloper. But by 1950, the drink was trending, and front-page news of a vodka cocktail would have been a coup.
*****

Would you like to buy a Gentleman's Club? You might be able to pick up one in New Orleans.

Four French Quarter strip clubs have been ordered to stop selling alcohol and tobacco products following a raid by law enforcement on Thursday.

The Louisiana Office of Alcohol and Tobacco Control, along with the NOPD and State Police suspended the licenses for Stillettos, Hustlers Barely Legal, Hunks Oasis and Ricks Cabaret.

A news release from the State Office of Alcohol and Tobacco Control alleged that an investigation of the clubs uncovered several incidents of prostitution, lewd acts - and, in some cases - illegal drug activity.

Jeez, what a surprise!
*****
If you're going to crash a wedding reception, please don't be a Genius Award Winner.

Dickinson, the complaint notes, later apologized to the bride, saying that he "hoped he didn't ruin her party." The woman responded by punching the wedding crasher (seen above) in the face. "Dickinson said he probably deserved it," cops noted.

Dickinson was charged with physical abuse of a child, a felony, disorderly conduct, and two counts of fourth-degree sexual assault (the latter two charges are misdemeanors). Dickinson was freed from jail Tuesday after posting $1000 bond.
*****
To serve and protect Tonight's Feel Good Story of The Day.

An Arizona Department of Public Safety trooper has been credited with saving a man's life after he dragged an unresponsive driver out of a car that was hit by a train seconds later.
*****
Tonight's ONT has been brought to you by: Growing old is mandatory growing up isn't.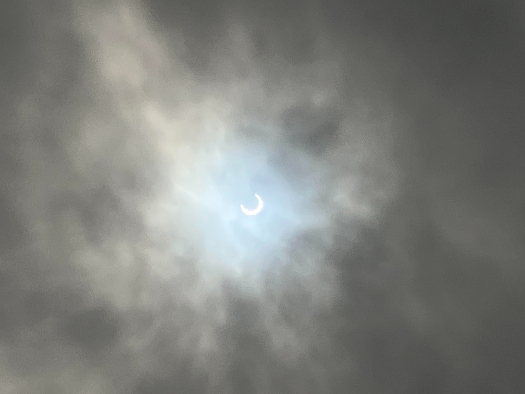 Notice: Posted with permission by AceCorp, LLC. The white zone is for loading and unloading only.

posted by Misanthropic Humanitarian at
10:00 PM
|
Access Comments