« Monday Overnight Open Thread (1/29/18 )
|
Main
|
Mid-Morning Open Thread »
January 30, 2018
The Morning Report 1/29/18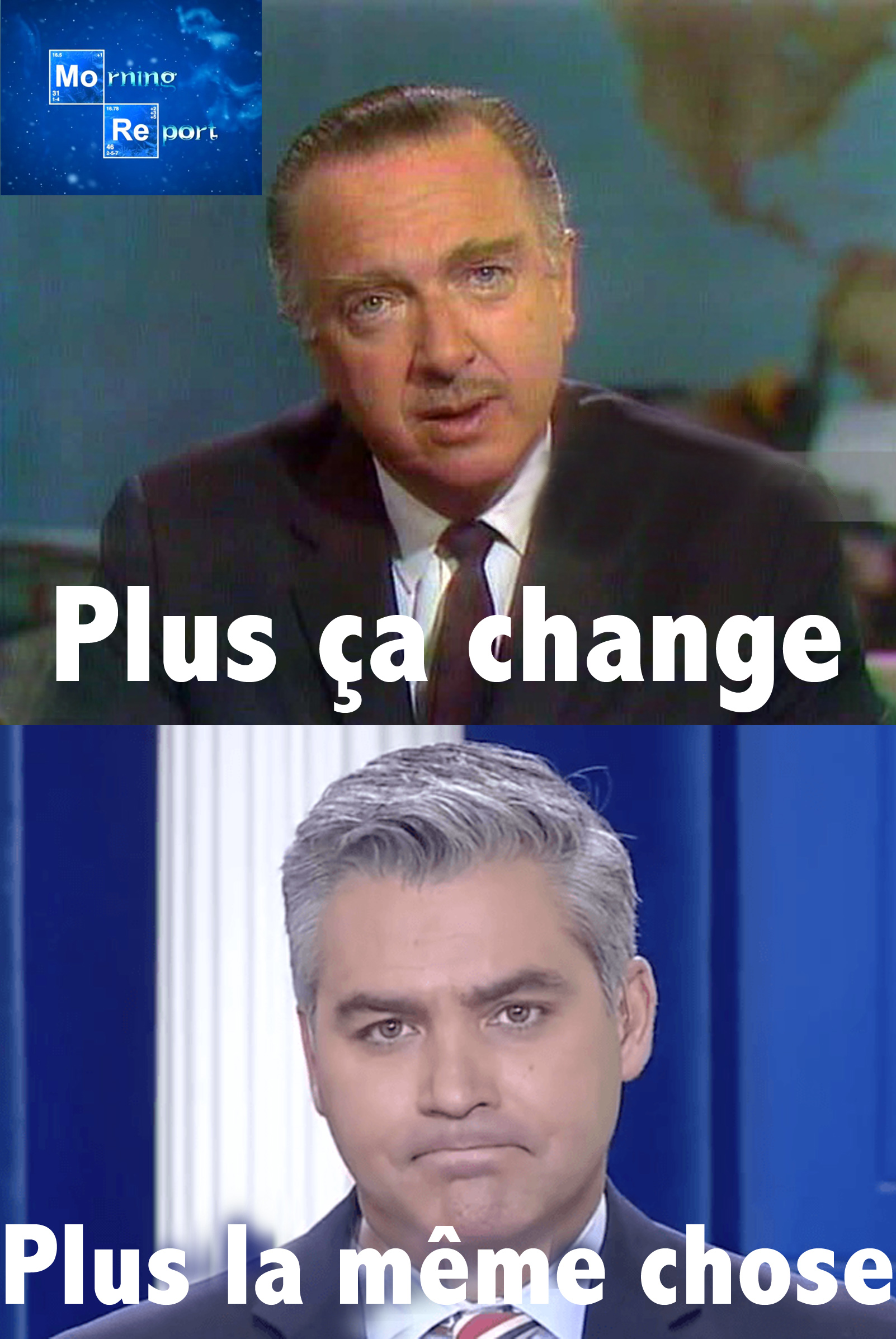 Good morning kids. Get ready for big Tuesday. First up, the blockbuster FISA memo is set to be released and as we all know, in advance of that vote, assistant FBI Director Andrew McCabe ankled the agency yesterday. Whether it was under his own power or via a swift bum's rush out the door is yet to be determined. But in any case, what we are seeing here is not only the absolute vindication of the President but that the case brought against him was not only false, but it was constructed out of whole cloth deliberately by Leftists within the FBI and DoJ most likely at the behest, approval and even instigation of the Clintons and Obama. In fact, a new book has been released that shows McCabe set up the meeting that leaked to CNN and set up the "obstruction" narrative. In any case, the Democrats are now scrambling like a gaggle of filthy cockroaches when the lights come on in the kitchen to try and come up with their own narrative that deflects the damage of the FISA memo and smears Devin Nunes and the rest of the GOP. Not gonna fly, chumps.
Meanwhile, President Donald Trump's first State of the Union speech is set for tonight and it promises to be as exciting as the first Ali-Frazier fight, except I expect the President to wipe the floor with the Left. Rush had a great idea for what PDT ought to say:


"The State of the Union is strong. Believe me. It's big league strong. It's gonna be even stronger when Democrat obstruction and corruption is stopped, and it will be. Stay tuned. As promised, we're making America Great again. This is what winning looks like. Get used to it. God bless you. God bless the United States of America. Good night, everybody."

Drop the hand-held mike and leave the podium.
It won't be a 20-second speech but I'm sure it's going to be rousing, honest and sure to make the Left's collective pin-heads explode. Along with the usual human props that the left trots, we shall see if the seats left empty by Max-Scene Waters and other congressional boycotters will be filled with Code Pinko stooges ready to disrupt the President. I hope so. Let all the world see them for what they are. Meanwhile, Tubby Riefenstahl, aka Michael S'Moores and other celebrities held some sort of protest People's State of the Union here in NYC last night. One thing that just crystallize who these people are is the way they speak about this country. John Leguizamo, known for his glittering theatrical performances in such timeless works of cinematic art as "The Pest" said "America is the best country ever stolen." And there it is. They hate us and want to use human shields in the form of every minority and constituency group real or made-up to wrest control of this nation, destroy it and in the end us. THAT is what the immigration debate is really all about.
In other news, the bill to ban abortions at 20 weeks when a fetus can actually feel pain (and really to my mind, and personal family experience, is indeed a human being) was killed in the Senate 51-46. You'll be thrilled to note that two wonderful GOP Senators crossed the aisle to join the Dems - Lisa Murkowski and Susan Collins. The bill didn't really have a chance as it needed 60 votes to pass and these two vile bints didn't even feel like faking it and voting with their won party. Scum.
From hither and yon, a judge Clare McAsshole recommended and whom Obama appointed has, get this, fined Clare's GOP opponent. Blind justice right there. PDT wants to nationalize the nation's 5-G network and there is growing opposition to it, a billionaire donor with ties to the Clintons and Podesta is facing a probe for sexual assault in New Jersey and lastly we are coming up on the 50th anniversary of the Tet Offensive in the Vietnam War. For those too young, the Vietcong insurgents in the South staged a surprise uprising which, although massive and bloody left the group essentially spent as a fighting force. But you wouldn't have known that if you relied on the mainstream media at the time led by Walter Cronkite, who on national television declared it a major defeat for the United States and that we had essentially lost the war right then and there. And here we are, 50 years later. Has anything changed? No and yes. No in the fact that the media continue to lie and have always lied or distorted the truth in order to advance the Democrat-Leftist cause. Yes, in that thanks to new media and talk radio, a sizable number of Americans are now on to them. And that war continues to this day.
Anyway, links from around the world, across the nation and up your street. Have a better one and remain blessed.


posted by at
07:24 AM
|
Access Comments