« Weird Open Thread
|
Main
|
The Morning Report 1/26/18 »
January 25, 2018
Thursday Night ONT: Bad Sitcom Edition
Ahh, the situation comedy. Some aspiring young producer manages to finagle a meeting with a top TV studio. This is it. His big chance. Fame! Fortune! Money! Women! All he has to do is convince the studio brass that they just can't pass on...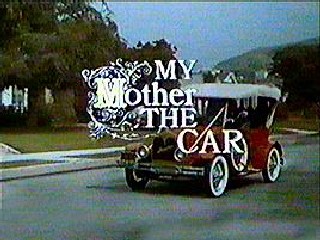 Let's start with one I remember, but nobody else seems to:
In 1976 the country elected a redneck, racist, peanut farmer president. Appalled by what we'd done, ABC decided to play the whole thing for laughs. Unfortunately, there weren't many to be found in this dreary show that came across like The Dukes of Hazard without the girls, cars, music or style. Carter Country lasted just 2 seasons before the country decided they just couldn't handle it, Roy.
So, what could be better than spinning off a show from one of the most popular and beloved sitcoms of all time?
Anything. Anything would be better. After M*A*S*H* was a dumpster fire from the very beginning of the opening credits, when the iconic theme from M*A*S*H segued into something much, much worse. Taking its cue from the opening credits, the show segued into something much, much wore than its predecessor, which itself had limped to its long overdue finale the previous season. Lasting just 2 seasons, at least it wasn't W*A*L*T*E*R, a proposed M*A*S*H spin off following Radar to St. Louis where he became a cop. The pilot was aired exactly one time, and it was so bad it was preempted in half the country for the 1984 Democratic National Convention. Imagine being so bad that people would rather watch Walter Mondale. Yikes! Actually, you don't have to imagine it. If you've got 25 minutes, Thanks to the magic of the intertubes, you can watch it for yourself:
The way Hollywood is recycling old media, I suppose we should count ourselves lucky that they haven't announced B*E*T*A, starring Alan Alda as a male-feminist doctor who whines about social justice during the day and sexually harasses anything with tits at night.
Hmmm. How about a show about an inventor who perfects artificial intelligence in the form of a robot shaped like a little girl that he keeps as a slave?

Believe it or not, that crap-fest lasted for 4 seasons (AND a reunion show in 2009. I wonder how they did that, since the actress playing V.I.C.I. presumably, well, grew up. I don't wonder enough to go find out, however)

Well, how about a show starring an unfunny self-loathing "comedienne" whose act is really just a thinly disguised racist screed? Why, in 1994 that was just the ticket!
ABC was sure it had the answer to Seinfeld in All American Girl. 19 episodes later they admitted that they didn't. The biggest difference between the two shows was that Jerry Seinfeld had talent. Oh, and he was funny. Margaret Cho has neither, and has spent the years since getting inked up within an inch of her life while shrieking in an increasingly shrill voice "Love me daddy, love me!".

Another one from the failed spin-off pile, The Ropers was the answer to the question nobody was asking: "What would you get if you took Three's Company and removed the hot chicks and funny characters?" What you got was 2 seasons of garbage.
Huh. I had forgotten Jeffrey Tambor was in that. Like seemingly everyone else in Hollywood these days, he's now embroiled in a sexual harassment scandal, complete with the obligatory non-apology apology. Maybe he'd be better off if he was...you know (insert Norman Fell's Tinkerbell gesture here).

The 1990s saw an explosion of shows and entire networks aimed at a black, urban audience. UPN was one of those networks, and in 1996 it shat out Homeboys in Outer Space.
I never watched this show. The only thing I ever watched on UPN was Voyager. 21 episodes and done, the show was so bad that the NAACP protested it. It guess blacksploitation just isn't what it was in the 70s.

The major networks were riding the same bandwagon at the same time. In 1993 ABC came out with George, a sitcom starring George Foreman as an ex-boxer who worked with troubled kids. This thing is so obscure that I can't even find a clip of the opening credits, but here's a teaser for George and Theo, another, similar show. In it, George grounds a kid until 2016:
George Foreman was a good boxer, a good grill pitchman, but he wasn't a very good actor. George lasted only 10 episodes. Even its Wikipedia entry is only 1 line long.

If you're going to make a sitcom, you'd think that starting with one of the funniest men on the planet would be a great idea, right?

You'd think so, but you'd be wrong. The George Carlin Show lasted but 2 seasons. George became twisted and bitter towards the end of his life, but in his prime, there was nobody better.
I could go on for hours, days even, but I'll leave it there. Now it's your turn Horde. What are YOUR favorite (or most hated) sitcoms? (Side note: One thing I found out while writing this ONT is that a surprising number of them have full episodes, even full seasons, available on YouTube.)
Tonight's ONT brought to you by "Hey dude! Check out tonight's ONT content!"
The Yahoo Group is mad as hell, and they're not going to take it anymore!

posted by WeirdDave at
10:00 PM
|
Access Comments