« Comey Buddy Who Leaked Confidential FBI Documents to the Press Now Claims He's Comey's Attorney
|
Main
|
The Morning Report 1/24/18 »
January 23, 2018
Tuesday Overnight Open Thread (1/23/18 ) Russian Bot Free Edition. Or Is It?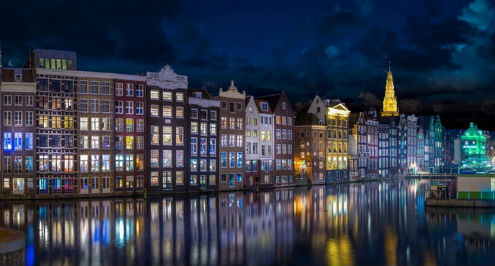 (Everyone is up for The ONT)
***
Quotes of The Day
Quote I

We are all born ignorant, but one must work hard to remain stupid. Benjamin Franklin
Chuck Schumer and Nancy Pelosi come into mind.

Quote II

The price of greatness is responsibility. Winston Churchill

Quote III

Smile in the mirror. Do that every morning and you'll start to see a big difference in your life. Yoko Ono
***
The AoSHQ has been quite critical of Mitch McConnell and The Stooges the Republican senators. Well, credit must be given where credit is due. President Trump's judicial nominees continue to move through the Senate.

The administration continues to stay the course on judicial appointments. Earlier this month, President Trump renominated 21 judicial picks whose nominations automatically lapsed at the end of 2017.

And Republican Senators continue to do their part as well. Congress has been focused this week on averting a government shutdown, but that hasn't stopped the Senate from making progress on nominations. Yesterday the Senate Judiciary Committee approved 17 of Trump's judicial nominees, sending them to the Senate floor for confirmation votes.
***
What is wrong with Whole Paycheck Whole Foods? The shelves look like something out to the Soviet Union.

Practically since the day Amazon took over, Whole Foods customers have griped about products being out of stock. (You could create, like, a full magazine of bare shelves using only pics that angry Twitter users have posted since last fall.) Consensus is that this inventory problem obviously has to be the fault of Amazon, a boss with a reputation for cost-cutting and slave-driving. But a new Business Insider report today indicates that's not actually the case: Whole Foods employees tell the site that these problems actually began "before the acquisition," and blame shortages on a brutal inventory-management system that rolled out nationwide in early 2017 called order-to-shelf, or OTS.
***

A funny thing happened at the polls in California. The electors voted themselves a tax increase. The taxes aren't going to their intended purposes.

But on Thursday, the staff of the California Water Commission, which must decide by July which water storage projects will receive bond money, raised major concerns. They announced that nearly half of the projects have no public benefits that meet the ballot measure's rules for getting money, and the rest fall significantly short of providing as much benefit to the public as they would cost."
This pretty much sums it up.
***

If you attack a comedian on stage, you might be a pathetic loser.

Comedian Steve Brown got more than heckled while performing when a member of the audience jumped onstage and attacked the comic with his own mic stand and stool.

Brown was performing at The Comedy House in Columbia, South Carolina when the attack went down. According to the Richland County Sheriff's Department, Brown told officers he spotted the fan — ID'd only as "Marvin — in the audience and "staring into space." Brown says when he asked the guy if he was ok, Marvin responded, "Don't f**k with me, man."

We need more Mic stand control. Close them damn Mic stand show loopholes.
***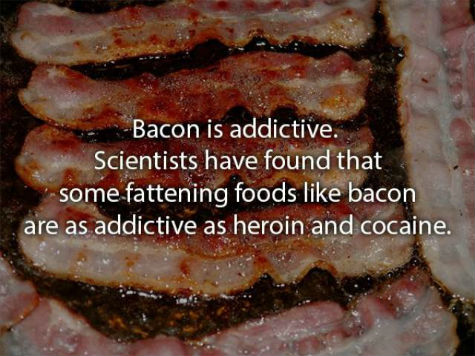 The ONT research staff has been out ill. I have no idea if these Bacon facts are true or not. But they sound interesting.
***

Twitter provides a silly chuckle.
***
The ONT Musical Interlude

Songs that Elvis should have performed.
*
January 23, 1956, Rock 'n' Roll fans in Cleveland aged under 18 were banned from dancing in public (unless accompanied by an adult), after Ohio Police introduced a law dating back to 1931. via thisdayinmusic.com
*
January 23, 1953, Born on this day, Robin Zander, vocals, Cheap Trick who had the 1979 UK No.29 & US No.17 single 'I Want You To Want Me' and scored the 1988 US No.1 single 'The Flame'. via thisdayinmusic.com
***

So. California wishes to be governed by illegal immigrants? Illegals will be able to vote in CA elections.

Starting on April 1, 2018, illegal aliens in California who have recently obtained state driver's licenses legally, or obtained them previously by lying about their immigration status, will automatically be registered to vote. Since January 2015, according to the California DMV, A.B. 60, a law passed by the California Assembly, "allows illegal immigrants to the United States to apply for a California driver's license with the CA Department of Motor Vehicles (DMV)" [emphasis original]. As of December 2016, more than 800,000 California driver's licenses were issued to illegal aliens under the A.B. 60 law. Additional thousands of illegals may have been granted licenses prior to 2015 because they lied on their driver's license application forms and claimed they were in the country legally. (No proof of legal residence has been required by the California DMV in recent years.)
This will not work out well for the rest of the USA.
***
Sheriff David Clarke, verbally bitch slapped a snowflake. The snowflake didn't like that and sued Clarke. Clarke won.

Jury finds former Sheriff Clarke's Facebook taunts didn't violate free speech

A federal jury ruled that ex-Sheriff David Clarke's Facebook posts taunting a man he met on an airplane did not violate the man's right to free speech, The Associated Press reported Monday.

The jury found that Clarke's posts did no go far enough to chill the man's future speech, according to AP.
***

Many grandchildren idolize their grandparents. Often times they project their wishes and beliefs unto them. Nicholas Soames is no different. Wrong. But no different.

Nicholas Soames, grandson of legendary British WW2 leader Winston Churchill, has attacked President Trump's climate policies with a claim that Churchill would have opposed President Trump's climate policies. Soames also claims that cutting carbon emissions "helps your economy grow faster".

Churchill giving in to the Paris Accords? I'm not feeling it.
***

The Left continues to destroy everything of social significance in its way. Wedding Cakes, Pizza Parlor owners, The National Anthem and now: Art galleries.

Meanwhile, a different protest movement was celebrating a milestone success: the closure of PSSST, an art gallery located in the predominantly Hispanic neighborhood of Boyle Heights, Los Angeles. The gallery had raised the ire of a group calling itself the Boyle Heights Alliance Against Artwashing and Displacement (BHAAAD), which sees the openings of art galleries in non-white neighborhoods as a kind of cultural violence that facilitates gentrification.

In a farewell statement, PSSST's owners explained that their staff and artists had become targets for persistent harassment, both online and in person, and that the ongoing controversy had made fundraising impossible. The gallery was a nonprofit that sought to be "an open and dialogue-rich incubator in which artists would be relieved from the common pressures associated with the economies of art production and thereby create new models of sustainability and exchange," yet that wasn't to be. BHAAAD's own statement argued that such a project was really about "channeling philanthropy into destroying neighborhoods" and made a solemn vow: "We will not stop fighting until all galleries leave."

One wonders what is next on their bucket list of destruction.
***
Comedian Ron White once said, "You can't fix stupid". He should have added if you're a Genius Award Winner.

BELFAST, Maine -- (KRON) -- Police in Maine have accused a man of punching himself in the face three times to avoid a sobriety test.

Police in the town of Belfast say they found 27-year-old Brian Fogg in his car, stuck in a ditch last week.
Once, twice, three times a Genius.
***
Simple blood test may detect up to eight forms of cancer. Tonight's Feel Good Story of The Day.

Researchers from across the United States, as well as Italy and Australia, published a paper demonstrating the test's capabilities in Science on Thursday. The study, which screened over 1,000 patients known to have cancer and 815 people presumed to be healthy, found that the test could accurately detect cancer when it existed about 70 percent of the time and accurately did not detect cancer more than 99 percent of the time. The test also gave doctors clues about where to look for a tumor in about 83 percent of the cases used. The types of cancers that could be detected include ovarian, liver, stomach, pancreatic, esophageal, colorectal, lung and breast cancers.
***
Tonight's ONT has been brought to you by Awwww.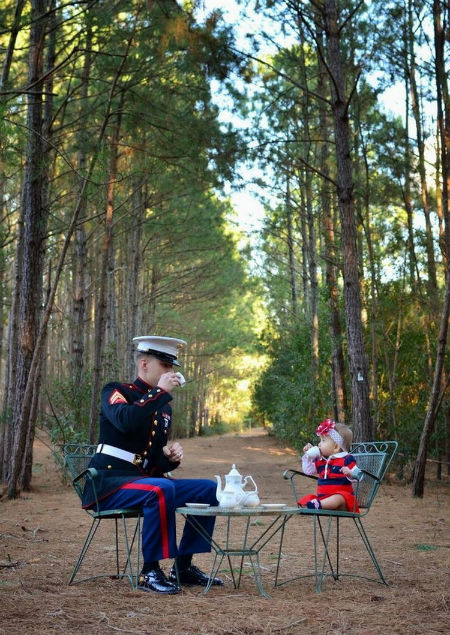 Notice: Posted with permission by AceCorp, LLC. This ONT is under further review.

posted by Misanthropic Humanitarian at
09:58 PM
|
Access Comments