« Trump's Basic Instincts About the Political War Are Essentially Right, and The Establishment's Sense of It Is Essentially Wrong
|
Main
|
The Morning Report 1/18/18 »
January 17, 2018
Wednesday Overnight Open Thread (1/17/ 18 )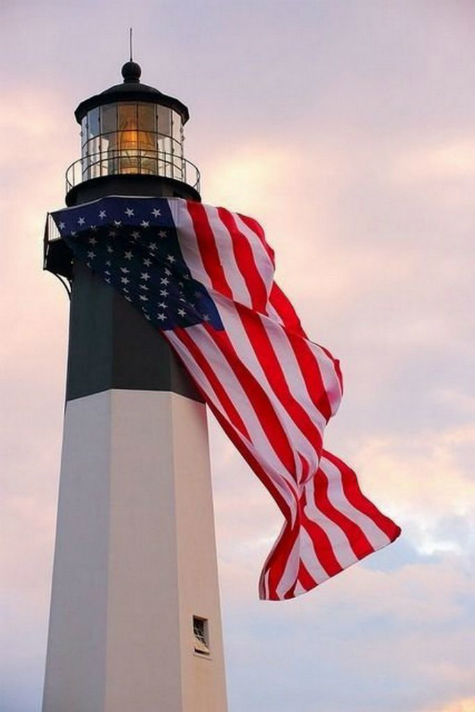 *****
Quotes of The Day
Quote I

"If any are discontented with their state here, if any believe that wages or prices, the returns for honest toil, are inadequate, they should not fail to remember that there is no other country in the world where the conditions that seem to them hard would not be accepted as highly prosperous."

Benjamin Harrison, 23rd President of the United States, Annual Message to Congress, 1892

Quote II

"We must picture hell as a state where everyone is perpetually concerned about his own dignity and advancement, where everyone has a grievance, and where everyone lives with the deadly serious passions of envy, self-importance, and resentment." C.S. Lewis, The Screwtape Letters

Quote III

"The most wasted of all days is one without laughter." Nicolas Chamfort
*****

Dana Loesch excellent marksman both on and off the range.

Another day, another Media Matters beef with Dana Loesch.

So, what'd she do this time? Well, she had the chutzpah to call Chelsea Manning by her given name and to suggest that Manning is not, in fact, a woman. Or, as Media Matters frames it, an "anti-trans attack":
*****

You may have voted for PDT, you may have sat the election out, hell you might have even voted against him. But be honest with yourself. PDT has put the skids on soft socialism and just plain moonbattery.

More than 100 lawmakers, led by a New York Republican and Rhode Island Democrat, have called on the Trump administration to reverse its decision to pull climate change as a threat from the National Security Strategy.

The Obama administration's February 2015 National Security Strategy stated, "Climate change is an urgent and growing threat to our national security, contributing to increased natural disasters, refugee flows, and conflicts over basic resources like food and water. The present day effects of climate change are being felt from the Arctic to the Midwest. Increased sea levels and storm surges threaten coastal regions, infrastructure, and property. In turn, the global economy suffers, compounding the growing costs of preparing and restoring infrastructure."

In its 2014 Climate Change Adaptation Roadmap, the Defense Department warned that "a changing climate will have real impacts on our military and the way it executes its missions."
*****

After the past week I find this interesting, at least to your humble Cob. What happens to your body when you sneeze? Be careful not to hold it in.

But it's better to interrupt your coworkers and seatmates than risk some health consequences, say researchers.

A 34-year-old in Leicester in the U.K. ended up rupturing his throat while trying to hold in a forceful sneeze.The man said he felt a "popping" sensation in his neck after pinching his nose and holding his mouth closed to stop a sneeze. The pressure didn't have anywhere to go, so it tore the soft tissue.

The man had to be fed by a tube and eventually made a full recovery. Researchers, who described the case in the journal BMJ Case Reports, said trapping a sneeze can be dangerous and can also result in something as serious as a brain aneurysm.
*****

Sanity? A new 51st state, New California? Sounds good, but it will never happen. The crazies need the Right to support them.

The founders of New California took an early step toward statehood Monday with the reading of their own Declaration of Independence from California, a state they describe as "ungovernable."

Their solution: Take over most of current-day California — including many rural counties — and leave the coastal urban areas to themselves.
*****

The Drinking Game, The Shoe0nHead way. NSFW
*****

I've never met Aziz Ansari. I don't know him. I know I don't care for his "comedy". And from what I've seen of him he's a jerk. He's lucky he isn't a college student.

These are wildly different takes, and there are dozens more perspectives offered in The Washington Post, National Review, Jezebel, on Twitter, and elsewhere. But most of the takes have one thing in common: they explicitly reject the original article's assertion that Aziz Ansari committed sexual assault. Ansari behaved badly, and there is much to be said about how he ignored his date's wishes, thought only of himself, and expected sexual gratification at every turn. But he is not a rapist, most people seem to agree.

And yet, boorish behavior similar to Ansari's—behavior that most pundits say they consider gross but not criminal, at least in Ansari's case—is routinely investigated as sexual misconduct on university campuses. Ansari is lucky he's not a college student; otherwise he could have been accused months or a year after the incident, investigated by a lone administrator with sole power to decide which witnesses to interview, called before a hearing to answer charges he does not fully understand, forbidden from consulting a lawyer or cross-examining his accuser, found responsible for sexual misconduct under a preponderance of the evidence standard, and expelled from campus as required by Title IX, the federal statute that mandates gender equality in schools

Another interesting read on the "hip" Ansari.
*****
Would you like to hear some good news? The EPA is shrinking!

The Environmental Protection Agency is on track to slash 47% of its total staff by the end of President Trump's first term, according to a report in the Washington Examiner. After just one year, EPA chief Scott Pruitt has reduced his staff to levels unseen since the Reagan administration. If just those federal employees set to retire by 2021 do indeed leave, Pruitt will have cut more than 7,000 bureaucrats.
*****

Public streets, not so public unless you're a resident of Leonia, NJ.

If you want to drive through the small residential streets of Leonia, N.J., you'll have to move there.

Starting Jan. 22, the town will ban all non-residents from driving on 60 of its streets during the morning and evening rush hours.

The new rules aim to crack down on urban-dwellers who take shortcuts through the town while following instructions from navigation apps like Waze, Google Maps or Apple — a phenomenon Mayor Judah Zeigler says is causing gridlock, costing money and putting people in danger.
I hope that they stop accepting any outside tax money for their upkeep.
*****
The ONT Musical Interlude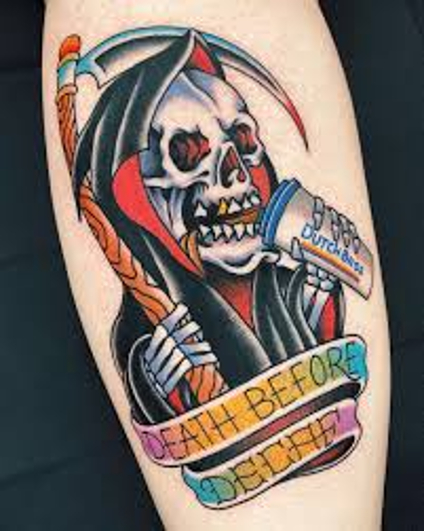 January 17, 2011, American music publisher, talent manager, and songwriter Don Kirshner who helped launch the careers of Neil Diamond, Bobby Darin, Carole King, Neil Sedaka, The Monkees, The Archies and Kansas, died of heart failure at the age of 76. Kirshner was hired by the producers of the Monkees to provide hit-worthy songs to accompany the television program and also served as a music consultant for almost two dozen TV series between 1966 and 1977. via thisdayinmusic.com
Just to name a few big names that were on show during it's run.
*****
Dolores O'Riordan, the lead singer of the Cranberries, has died at age 46, and across the musical and political spectra, there is cause for mourning.

She was a stunning talent, with one of the most exquisite voices in rockdom – slightly metallic, musical as a bell, grinding, passionate, and fascinatingly Irish in accent. Her songs and videos were as beautiful as she was: lithe, sinewy, manic, melodic. Her lyrics were poetic and surprisingly sophisticated. With a great band and great songs, of course she was destined to become a big rock star in the 1990s, that transition period before just rap and pop junk pretty much took over, (with a few exceptions). Her remaining rock videos are fantastic.
*****

So was man and not rats to blame for the Black Plague?

Rats were not to blame for the spread of plague during the Black Death, according to a study.

The rodents and their fleas were thought to have spread a series of outbreaks in 14th-19th Century Europe.

But a team from the universities of Oslo and Ferrara now says the first, the Black Death, can be "largely ascribed to human fleas and body lice".

The study, in the Proceedings of the National Academy of Science, uses records of its pattern and scale.
*****

So, a Harvard medical school grad can be a Genius Award Winner.
*****
That McDonald's Fillet-O-Fish sounds pretty good about now. Tonight's Genius Award Winner.

A Japanese city has activated an emergency warning system to alert residents to avoid eating locally purchased blowfish after a mix-up saw toxic parts of the delicacy go on sale.

A supermarket in Gamagori in central Japan sold five packages of fugu fish without removing the livers, which can contain a deadly poison.
*****
Failure was not an option. Tonight's Feel Good Story of The Day.

One by one, Ragland sent his family down a ladder where firefighters caught the children.

Dramatic, HD helmet-camera video captured the moment DeKalb County Fire Captain Scott Stroup caught one of the children thrown to safety by Ragland.
*****
Tonight's ONT has been brought to you by The Moron Spirit (and open intoxicants)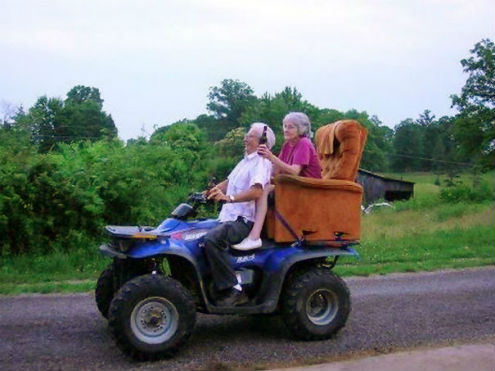 Notice: Posted with permission by AceCorp, LLC. No Morons were injured in the writing of this ONT.

posted by Misanthropic Humanitarian at
09:29 PM
|
Access Comments