« Wednesday Overnight Open Thread (1/17/ 18 )
|
Main
|
Mid-Morning Open Thread »
January 18, 2018
The Morning Report 1/18/18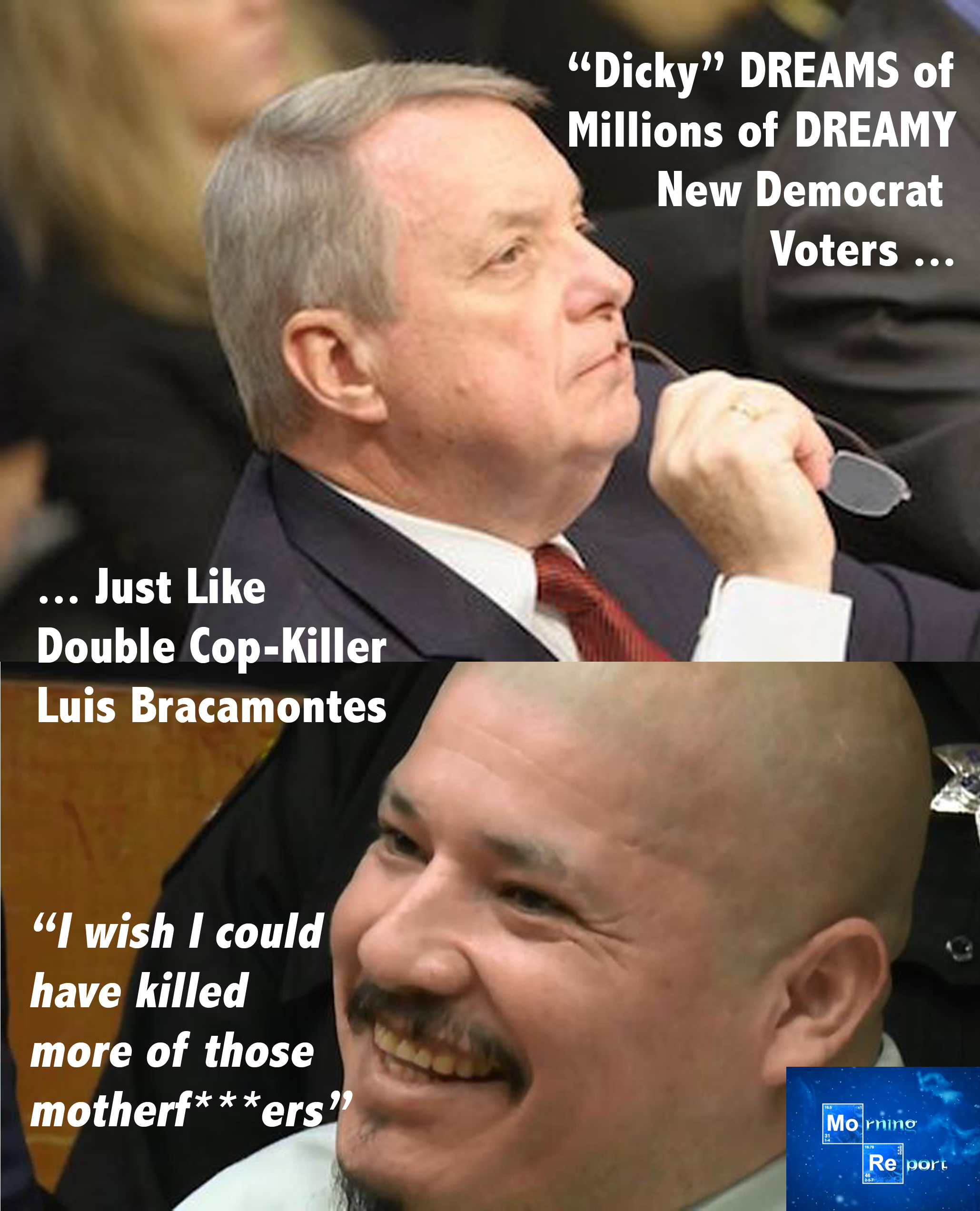 Good morning kids. Thursday finds us with a wealth of linkages so let's get right into it. First thing that caught my eye is investigators in Las Vegas have now announced that they now have other possible suspects under investigation in last year's Mandalay Bay mass shooting massacre. This whole thing has smelled wrong from the outset and seemingly disappeared from the headlines almost overnight. Wherever this leads, it needs to be in the cold light of day for all the world to see. The top echelons of the Federal Law Enforcement and National Security communities' collective reputation is in the toilet as it is, and it does not need to be saddled with being rightly suspected of yet another coverup.
Moving right along, we have several links covering the intertwined issues of the budget, government shutdown shit-show and DACA/Amnesty. On the political front, I think the President has painted the Democrats into a corner. First, their base and even many of their foot soldiers in Congress oppose Trump no matter what and want nothing to do that gives him a win. Yet to sideline DACA would enrage the already unhinged base and so the Party leadership has said no budget without DACA and, despite their claims to the contrary, will be seen to be responsible for any government shutdown (the fact that very little really shuts down as we all know) in the eyes of the public. Plus, PDT will no doubt make a big deal out of the fact that the Democrats would rather place foreigners here illegally over that of American citizens, especially the military who I understand will feel the bite of a shutdown in their wallets. Military Morons please weigh in on this.
And in related news, we have the story of an illegal alien fiend on trial for murdering two California cops, pulling a Cory Booker in court and boasting he'll escape and kill more. Remember, Dick Les "Dicky" Durbin himself has said that his number one mission in Congress is to protect illegal aliens. To Dicky's point, naturally, we cannot lump all the wonderful DREAMers in with this bastard. But, Dicky, you must remember; if repatriating all 800,000 of them saves even ONE life...
Meanwhile, a key staffer for Democrat "Peppermint" Patty Murray is totes fine with anti-semitism so long as it keeps a filthy "Yahood" Trump nominee from becoming an assistant secretary at the Dept. of Education. The Democrat Joo-hate freak-flag is flying in the breeze, as we have seen all during the Obama Reign of Error, and continues to do so. In somewhat related news, the Holocaust-denying head of "partner for peace" Palestinians, Mahmoud Abbas went on a rabid, even for him, tirade against Trump (who I hear has now delayed the Jerusalem embassy move), Joos, Israel and even demanded reparations from the Brits because of the Balfour Declaration. If the "peace process" isn't officially dead (it never really was alive), then it's not at all well. There are the shots, and here's the chaser: Mentally-ill traitor Manning has won the endorsement for Senator from Maryland from Linda Sarsour, the Hamas Louse. Yay.
From hither and yon, we have a court-ordered redrawing of the voting districts in North Carolina that will be in effect before the midterms, several essays about the roaring economy and how the Media will attempt to gaslight America into thinking we're in a Trump-caused Depression, another secret deal between Obama and the Farsis has been revealed.
Lastly, the Fake News Awards, the Fakies, were presented last night and congratulations to pirate radio station CNN. Well done, thumbs.
Anyway, links from around the world, across the nation and up your street. Have a better one and remain blessed.
UPDATE: Link to Iran Deal fixed.


posted by at
07:11 AM
|
Access Comments