« Supposedly Silicon Valley & San Fransisco Idiots are Paying $60 for 2.5 Gallons of "Raw Water," Which Is Just Water That Still Has All of Its Natural, Nutritious Cholera
|
Main
|
The Morning Report 1/4/18 »
January 03, 2018
Wednesday Overnight Open Thread (1/3/18 )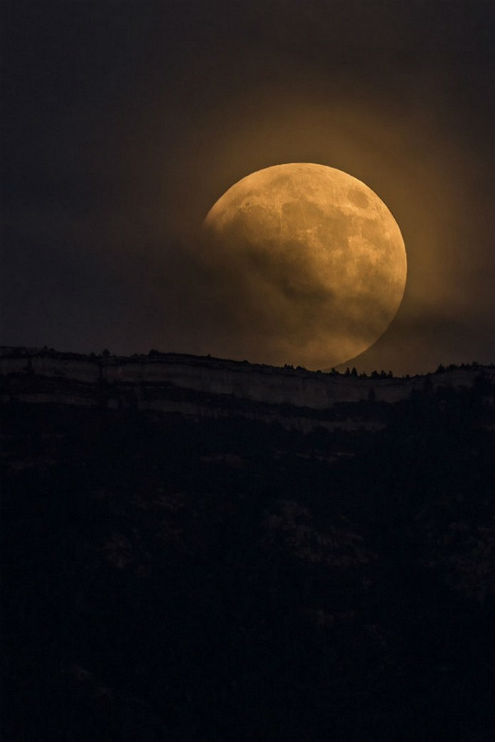 (The ONT lassos moon)
*****
The Quotes of The Day
Quote I

Appreciation is a wonderful thing: It makes what is excellent in others belong to us as well. Voltaire

Quote II

There are two kinds of people: those who say to God, 'Thy will be done,' and those to whom God says, 'All right, then, have it your way.' C. S. Lewis

Quote III

"Diversity" is where once functioning societies go to die. But who ya gonna believe - the official happy-talk or your acid-scarred eyes? Mark Steyn
*****
Good ByeGood Riddance Senator hosta (RINO-UT)
*****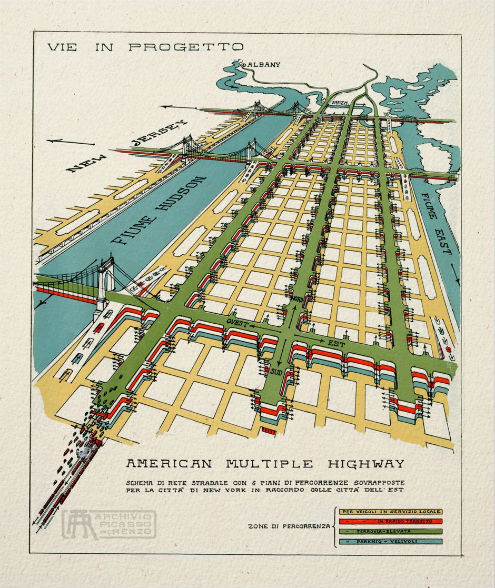 Meet Renzo Giovanni Battista Picasso-Dreamer.
Renzo Picasso shared his last name with legendary Spanish artist Pablo Picasso and his first name with another, more well-known Italian architect: Renzo Piano.

But Renzo Giovanni Battista Picasso, born in 1880 in Genoa, Italy, was clearly his own man. An inventor, engineer, and designer with a taste for the fantastical, his whimsical and weird ideas reflect what urbanists of a century ago envisioned as the American city of the future.

His father and grandfather, both Genoese architects and urban planners, had made significant contributions to his hometown. But unlike them, Picasso wasn't bound by geography or tradition.
*****
The Left, begin to devour their own. Please pass the popcorn and champange.

To crib a line from the 2014 Godzilla reboot, "Let them fight."

2018 will be a fine year indeed for those of us who love to see the left drink its own poison. And as leftists hoist their goblets of organic, vegan, fair-trade, gluten-free hemlock, I will meet it with a glass of my own filled with champagne.

Clink, and Happy New Year!
*****

If you are a Spotify subscriber your rates may be going up. The music streaming company has been hit with a big lawsuit.

Spotify has been hit with a copyright lawsuit seeking $1.6 billion in damages by a publishing company which administers song compositions by Tom Petty, Dan Auerbach, Rivers Cuomo, Stevie Nicks, Neil Young, and others. Wixen Music Publishing filed the lawsuit in California federal court on December 29, alleging the streaming giant is using Petty's "Free Fallin'" and tens of thousands of other songs without license or compensation.
The lawyers will make out like bandits.
*****
The ONT Musical Interlude
January 3,1970, B J Thomas started a four week run at No.1 on the US singles chart with 'Raindrops Keep Falling On My Head.' The song was featured in the film Butch Cassidy and the Sundance Kid. via thisdayinmusic.com
***
January 3, 1976, The Bay City Rollers went to No.1 on the US singles chart with 'Saturday Night.' At the height of their US success, the Scottish group signed a deal to promote breakfast cereal. via thisdayinmusic.com

Don't think Kaboom was part of the plan.
*****

It must be an incredible feeling to sneer at people who can keep an extra $80 of theirs a month. Here is how these middle class people will spend their money.

According to the Tax Policy Center, Americans who earn between $48,000 and $86,000 per year will see a tax cut of approximately $18 a week, or $1,000 per year, from the new law. Anyone who can add can see $1,000 a year is not a lot of money per se, but it is some money. It's certainly more than zero—can we all agree with that? Yet still, many couldn't help but deride both the bill and its tax cuts for average families, saying this amount of money back in people's pockets is small and basically irrelevant.

Washington Post "conservative" commentator Jennifer Rubin, for example, mocked the $75 extra average families will pocket per month:


Jennifer Rubin
✔
@JRubinBlogger
Seventy-five bucks would probably cover Trump's lunch tab at her father's club, but really does nothing for those low-income families. http://wapo.st/2BgXxbO?tid=ss_tw&utm_term=.0947be74a769 …
1:24 PM - Dec 21, 2017
Jennifer Rubin, a clueless broad. And that is being nice.
*****

So when he has the munchies, will he be gnawing on an ear?

Mike Tyson has done quite a bit of work to change his image in recent years. After the former heavyweight boxing great fell on hard times, spending time in jail after being convicted of rape, he continued his boxing career in earnest, then fell deeply into drugs. After hitting bottom, he got honest with himself and his fans by starting a one-man show that didn't shy away from his crimes, mistakes, and substance abuse issues (he doesn't drink anymore). Part of his rehabbed life involved marijuana, something that he used for years in his fighting career. Now he's taking it to the next level with an enormous 40-acre ranch 60 miles southwest of Death Valley in California that will grow and celebrate the newly legalized plant.

Redemption?
*****

Back by popular demand, The Year In Review: The Manitowoc Minute.
*****
Mark it down on your calendar, August 4th. Barack Hussein Obama Jug Ear F*cker Day Well, at least in Illinois.

How will you commemorate this 'special day'?

Illinois has made August 4 — Barack Obama's birthday — 'Barack Obama Day'.

It's nice to know that things are running so smoothly in Illinois that they can focus on a day to honor President Barack Obama.
Silly Flatlanders.
*****
Once again, David French of NRO is wrong. Mitt Romney is a conservative.

He's a man of principle and character. Thus, he's highly likely to disappoint all the right people. His new progressive friends will be angry the instant that he demonstrates once again that he's an articulate supporter of conservative social, economic, and military policies. MAGA-land will unleash when he holds Trump accountable for his words and actions.

But isn't this exactly what we want in a conservative senator, to advance conservative ideas without surrendering to a cult of personality? I don't know if he'll run, but if he does we're already seeing a preview of the distorted debate to come.
Romneycare. Do we need to say more?
*****
Honestly officer, that isn't mine. Butt, I will take credit for being a Genius Award Winner.

No ifs, ands or butts about it.

That's the message a Pennsylvania judicial panel sent to an inmate who claimed a balloon full of synthetic marijuana in his rear end wasn't his.

The ruling last week came after Edwin Wylie-Biggs appealed the Commonwealth of Pennsylvania's additional sentence for having the contraband material, arguing it didn't have sufficient evidence.
*****

It's not the fall that hurts/kills you, it is the abrupt stop except for Tonight's Feel Good Story of The Day.

Taylor Theriault experienced a terrifying ordeal when she fell out of a 15th story apartment window during a party last December.

The 26-year-old Denver woman fell approximately 150 feet – but thankfully, her fall was cut short. Theriault landed on an air conditioning unit that was covered in snow three stories off the ground.

When a team of firefighters arrived on the scene, they were able to carefully get her down from her precarious position and rush her to the hospital.
*****

Tonight's ONT has been brought to you by Positive Advertising.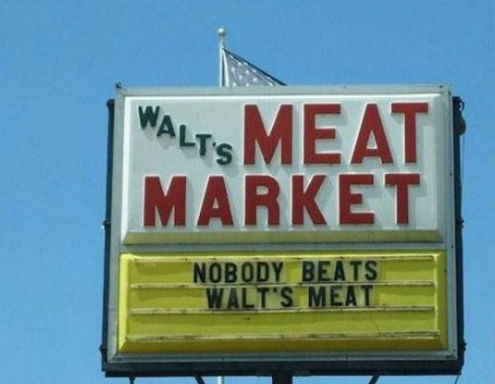 Notice: Posted with permission by AceCorp, LLC all rights may or may not be reserved. Hell if we know.

posted by Misanthropic Humanitarian at
10:05 PM
|
Access Comments