« Wednesday Overnight Open Thread (1/3/18 )
|
Main
|
Mid-Morning Open Thread »
January 04, 2018
The Morning Report 1/4/18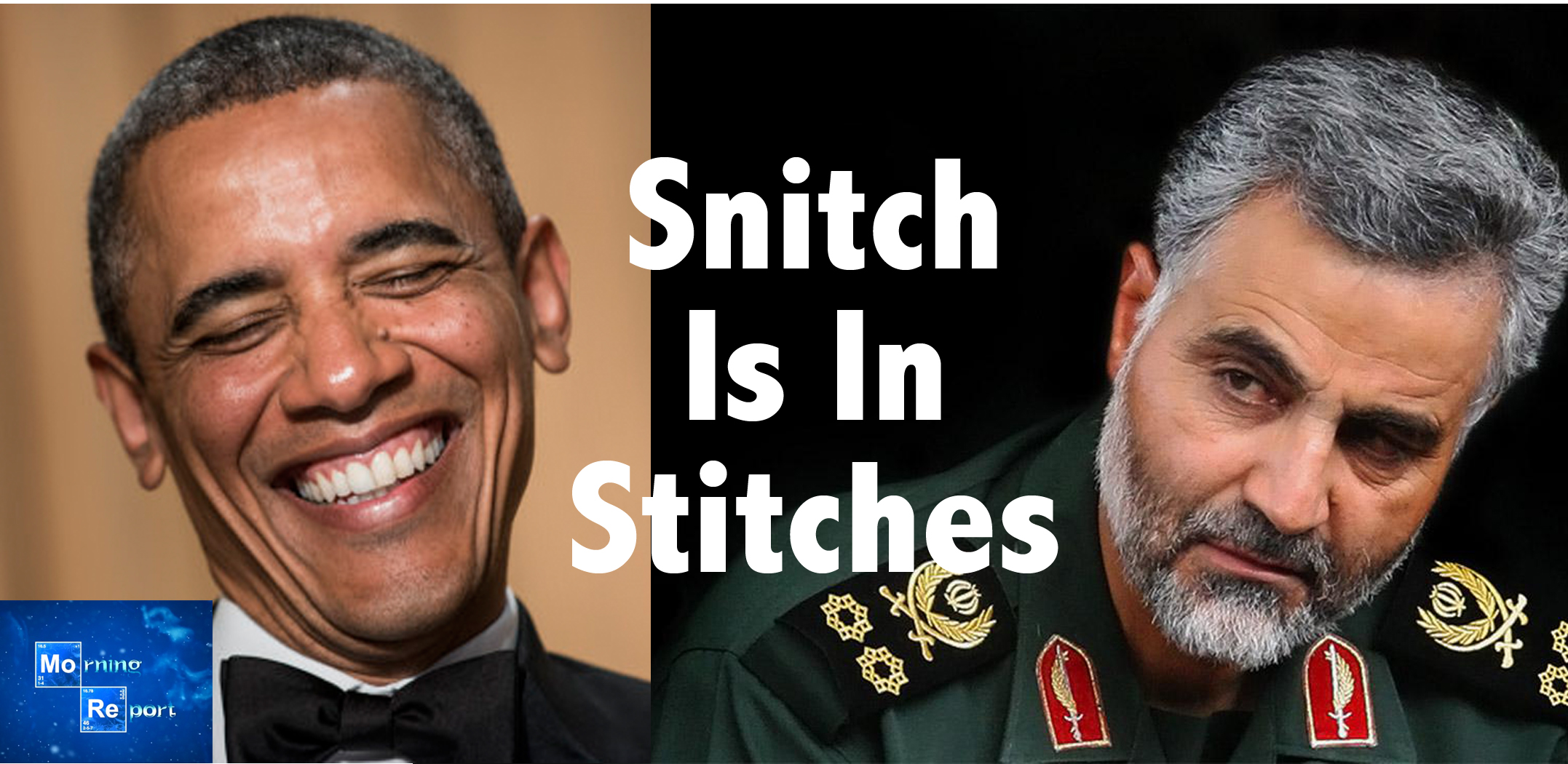 Good morning kids. Woke up with a nasty stomach ache in the wee small hours and I'm only now starting to feel moderately better. I'll have to make this short and sweet so you have time to click on the link-fu and take it all in.
That said, the unrest/demonstrations in Iran remain front and center. Although I have not seen any further updates of the situation on the ground, I have several very good pieces about the ramifications of a post-Islamic state Iran as well as how the President can help bring that about.
In a related story, it has been revealed that Obama actually tipped off the Iranians to an assassination plot about to be launched by the Israelis against Qassam Soleimani that the terrorist general who heads their Quds Force. Recall that Obama also tipped the Iranians off about Israel's contingency plans to use Azerbaijan as a close-in air base from which to launch bombing raids. I don't have the energy to vent my spleen against that bastard.
The other big story is that Charles Grassley is now publicly coming forward and declaring Comey did in fact leak classified information to a friend. There are a couple of links about the Trump/Bannon imbroglio we are witnessing, a completely revolting item about a Somali immigrant in Rome who attempted to rape a pregnant woman in a maternity ward as she was going into labor. Yay! Multiculturalism!
Lastly, I leave you with a fascinating piece about the history of Marxist Critical Theory and how it got us to where we are today, vis a vis, the cultural rot from within.
Anyway, links from around the world, across the nation and up your street. Hope the blizzard doesn't hit too badly wherever you are. Have a better one and remain blessed.


posted by at
06:58 AM
|
Access Comments