« Things That Make You Shake Your Head
|
Main
|
The Morning Report 12/18/17 »
December 17, 2017
Sunday Overnight Open Thread (12/17/17)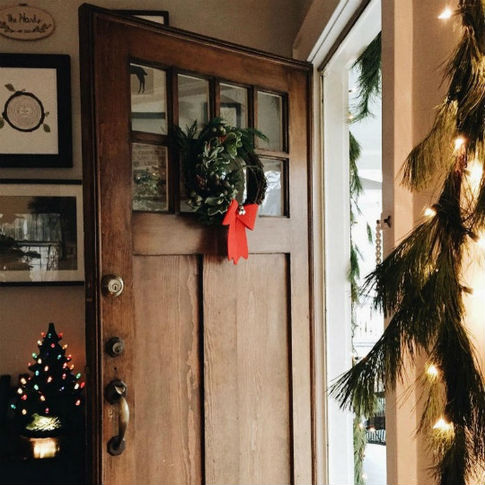 (It's The ONT come on in.)
*****
Quotes of The Day

Quote I

If God exists, he is the reason for all that is. If God exists, then he is life, which means fullness, excitement, and bliss. If God exists, he wants to redeem the world from the evil that destroys. Ulrich L. Lehner
Quote II

"Each new generation born is in effect an invasion of civilization by little barbarians, who must be civilized before it is too late." Thomas Sowell

Quote III

"If we take down the safety glass. They're not changing their business model. They're not moving. What they will do is purchase firearms. I think that is a worse situation than what we have today." David Oh, City Councilman, Philadelphia, PA
*****
"'Our entire community is going to be dragged into this mess,'" What community is this? The Somali community of The Twin Cities-Minneapolis-St. Paul, MN.

As I've previously noted, the Damond case presents a difficult situation for Minneapolis' progressive rulers. It's entirely fair to believe progressive political values rather than the law or concern for the rule of law and equal justice for all will decide the fate of Mohamed Noor. By that measure, the outcome is preordained: Damond's death will be ruled a tragic accident, and Noor's actions a reasonable response to her unfortunate actions. After all, it was Damond's supposed slapping of the police car that would have made any police officer believe he was being ambushed, and he was justified in shooting the first person he saw, even if so doing required him to discharge his weapon, unexpectedly, in the face of another police officer. In short, any startled police officer can reasonably shoot at the first movement he sees in the dark, regardless of safety concerns or objective reality.
*****

It's Christmas you f*cking nitwits. It isn't Winter Celebration.

According a copy of the guidelines obtained by Campus Reform, UMN's College of Food, Agricultural, and Natural Resource Sciences (CFANS) encouraged its employees "to recognize holidays in ways that are respectful of the diversity of our community," recommending a series of steps to take.
The Left talks so much about democracy and majority rule. My opinion, the majority of the people would appreciate a wrapped gift this time of year instead of a Happy Winter Celebration greeting.
*****
Of course we want you to die. Your carbon footprint is too much for Mother Nature and you use too much internet.

ON THE LEFT, IT IS ALL HYSTERIA, ALL THE TIME

I have been observing politics for a long time, and have never seen anything like the present moment. The Democrats have dialed the hysteria meter up to 12, and absolutely everything is a crisis. One type of faux crisis is particularly transparent. It is exemplified by the Left's current fit over net neutrality, a policy that few understand and, I think, fewer still have much reason to care about. But leftists have figured out their messaging, as reflected in this absurd headline in today's Minneapolis Star Tribune:
*****
Can we be honest about women? A good question posed by no less, a woman.

Attraction Doesn't Necessarily Exploit a Woman

Speaking of breasts, you can't pick up a magazine, turn on a website, or watch television without seeing boobs. They're everywhere. From selfies to profile pics to advertisements—they're on full display. Why do you think that is? It's because a man is drawn to a woman's feminine beauty, and a woman wants to lure him in with her most sexual traits.
*****
Subway restaurants are struggling and not happy.

Subway is staring down at a menu of scary problems that's way more than a foot long.

The struggling sandwich chain has seen customer traffic plummet a whopping 25 percent over the past five years amid fierce price competition and a slew of scandals that have battered its image, The Post has learned.

In a Nov. 30 memo to franchisees that revealed the stomach-churning drop, Subway's owners promised $25 million to boost marketing this spring for the company's 44,000 locations and to bring back a limited-time, $4.99 footlong sandwich promotion.
The ONT's observations? Nearly $10 for a sammich with a teeny-weenie bag of chips and a thimble of soda is way too much. It would also help if the Sammich artists weren't tatted up and body pierced to no end with a shitty and/or condescending attitude.
Like I said, just some observations.
*****
The ONT Musical Interlude
***
*****
Just because we are a smart military blog, doesn't mean we cover a smart military.

WASHINGTON — In the $600 billion annual Defense Department budgets, the $22 million spent on the Advanced Aerospace Threat Identification Program was almost impossible to find.

Which was how the Pentagon wanted it.

For years, the program investigated reports of unidentified flying objects, according to Defense Department officials, interviews with program participants and records obtained by The New York Times. It was run by a military intelligence official, Luis Elizondo, on the fifth floor of the Pentagon's C Ring, deep within the building's maze.
*****
The Worthless and Spineless GOP may not be accomplishing anything of note. However President Trump has been. President Trump bans certain words and terms and of course. The Left is howling mad.

The Trump administration is prohibiting officials at the nation's top public health agency from using a list of seven words or phrases – including "fetus" and "transgender" – in any official documents being prepared for next year's budget.

Policy analysts at the Centers for Disease Control and Prevention in Atlanta were told of the list of forbidden words at a meeting Thursday with senior CDC officials who oversee the budget, according to an analyst who took part in the 90-minute briefing. The forbidden words are "vulnerable," "entitlement," "diversity," "transgender," "fetus," "evidence-based" and "science-based." ...

"[C]ertain words" in the CDC's budget drafts were being sent back to the agency for correction. Three words that had been flagged in these drafts were "vulnerable," "entitlement" and "diversity."
*****
GIANTS FINE CORNERBACK ELI APPLE FOR TWEETING DURING GAME:

Apple was inactive for the game and not in uniform. However, tweeting from the sidelines, or in the immediate aftermath of games, is prohibited by the league.

"I wasn't confused. It was just a mistake by me," Apple said Thursday.

Apple hasn't played in over a month as he's been inactive for the Giants' last four games. While the policy against tweeting is a league rule, the Giants fining him takes care of the matter and he won't be fined by the league as well.

Huh. I thought the NFL couldn't enforce against inappropriate sideline behavior
Obviously disrespecting the American flag and 50% of the country is not inappropriate.
*****
When your career isn't going anywhere, Why not a tattoo of Hillary Clinton on your arm?
*****
If you're going to date a stripper you have to curb your insecurity or you will end up as a Genius Award Winner

A West Virginia man says he was consumed with jealousy over his girlfriend's occupation as a stripper, so he decided to solve the problem by torching her place of employment.

Creio Bishop, 21, was arrested on Wednesday and charged with second-degree arson for allegedly setting fire to JB's Gentleman's Club at 3330 US 60 in Huntington.

According to a statement from the Office of the State Fire Marshal, the blaze ignited just after 3.30am on Wednesday, after which Bishop fled on foot from the scene - but he did not get far.
*****
The ONT guesses the United States of America health care system isn't so bad after all. Tonight's Feel Good Story of The Day.

Esme Hodge, from Bristol, England, was diagnosed with cerebral palsy and spastic diaplegia last year and until recently could only get around with the assistance of a wheelchair.

But in September she traveled to the U.S. for an operation to fix her spine and last Sunday she took her very first steps.
*****

Tonight's ONT has been brought to you by Feelings.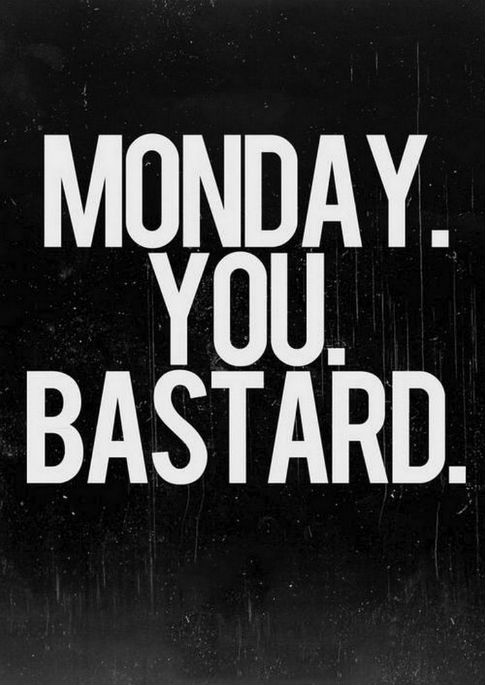 Notice: Posted with permission by AceCorp, LLC., checking our lists twice to see who has been naughty or nice.
Weekly commenter stats for week of 12-17-2017

Top 10 commenters:
1 [647 comments] 'garrett' [90.85 posts/day]
2 [579 comments] 'Your Decidedly Devious Uncle Palpatine, Booking Agent, Aero Pinochet'
3 [453 comments] 'Insomniac - Nobody in Particular'
4 [414 comments] 'Christopher R Taylor'
5 [362 comments] 'Grump928(C)'
6 [359 comments] 'Vic We Have No Party'
7 [352 comments] 'JackStraw'
8 [352 comments] 'Miklos Molnar'
9 [336 comments] 'rickb223'
10 [325 comments] 'Under Fire'
Top 10 sockpuppeteers:
1 [268 names] 'Miklos Molnar' [37.63 unique names/day]
2 [48 names] 'Hands'
3 [46 names] 'Under Fire'
4 [36 names] 'andycanuck'
5 [36 names] 'bicentennialguy'
6 [36 names] 'Duncanthrax'
7 [33 names] 'Bertram Cabot, Jr.'
8 [32 names] 'Steve and Cold Bear'
9 [30 names] 'Bandersnatch, in touch with his toxic masculinity in his desire to oppress someone'
10 [29 names] 'garrett

posted by Misanthropic Humanitarian at
09:37 PM
|
Access Comments