« Monday Overnight Open Thread (11/20/17)
|
Main
|
Mid-Morning Open Thread »
November 21, 2017
The Morning Report 11/21/17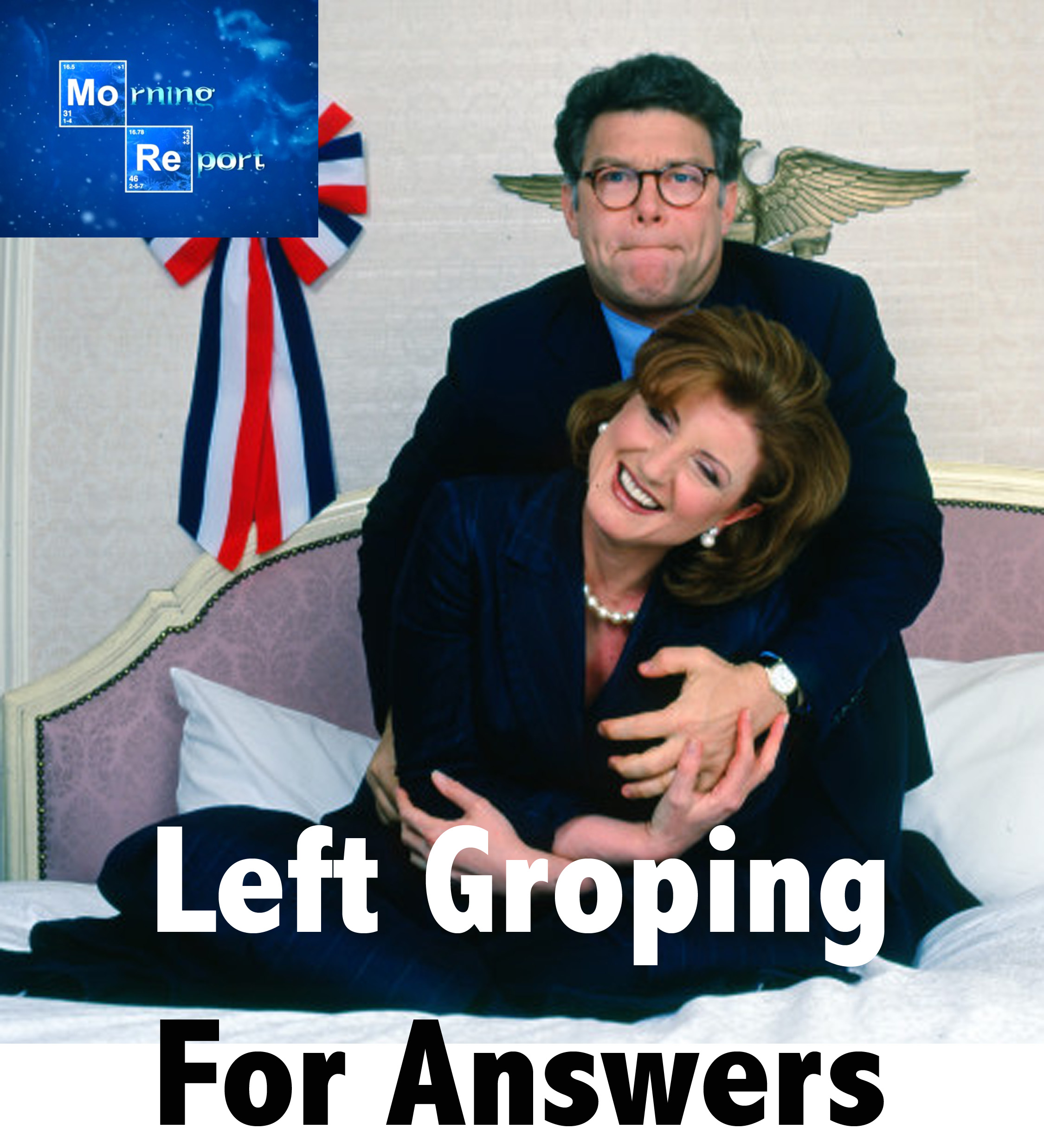 Good morning kids. Up front (heh) we have the continued fallout from the Al Franken sex-cade, as pictures from a 2000 photo shoot show him groping Arianna Huffington's considerable bits. Though she claims it was all in fun (well, yeah, I guess) several witnesses on the set say she was very uncomfortable and Franken was unrelenting in the groping and grabbing. And the mystery member of the Congressional Black Caucasians who has been paying hush money to his victims turns out to be Leftist Detroit fossil John Conyers. And the hits just keep on coming, folks.
In other news, the Trump Administration has put North Korea on the list of state sponsors of terrorism. More accurately, it has returned it to the list since a previous administration took it off. No reaction yet from Whoa, Fat! In California, rogue judge William Orrick has declared PDT's executive order on so-called "sanctuary cities" unconstitutional. Funny how a living and breathing document can have a clear, unambiguous meaning in the eyes of these momzers at just the right time. In a just and sane world, Orrick should be defrocked and kicked out, and the 9th Circuit dissolved.
Meanwhile, Lawrence "voices in my head" O'Donnell says that Bernie Sanders, thought leader of America's youth, would never go on his show because it was past his bedtime. The revolution won't be televised, evidently, mostly because its leader is a noddy alte-cocker and dozes off in front of the tele. And speaking of the Left, I know I touched on it yesterday, but Charles Manson was not just a sick mass-murdering cult leader; he was part and parcel of the counter culture who not only worshipped him but whose leaders were inspired by his actions and led their own campaign of political terror for almost a decade after. Then, temporarily forgoing the molotov cocktails, it's fair to say that the direct political descendants of the Manson Family ran the country from 2009-2016. And quite a few are still entrenched in the bureaucracy. See Paul Kengor's excellent piece in the sixth link.
Lastly, in the make-your-blood-boil department, TMR favorite Daniel Greenfield delivers another outstanding piece about how Obama's disastrous foreign policy fueled a resurgent slave trade in Africa, as he trashed America as irredeemably racist because of its original sin of slavery. Ironically, I find my hatred of what that man did to our wonderful country only intensifying as his eight year reign of error recedes in the distance.
Anyway, links from around the world, across the nation and up your street. Have a better one and remain blessed.


posted by at
06:35 AM
|
Access Comments