« Lois Lerner and Holly Paz: If Our Explanations for Targeting the Tea Party Are Ever Revealed to the Public, There's a Chance of Such Public Anger Our Lives Would Be Endangered; So They Must Remain Sealed Forever
|
Main
|
The Morning Report 11/21/17 »
November 20, 2017
Monday Overnight Open Thread (11/20/17)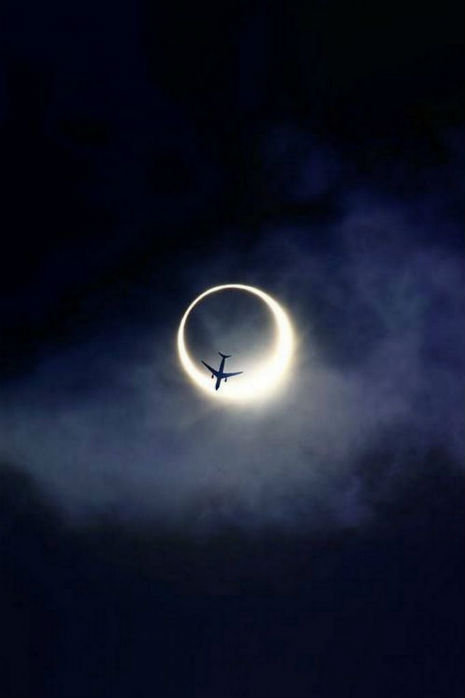 (Come fly away to The ONT)
*****
Quotes of The Day
Quote I

Over the years, I developed a fail-safe cure. Basically, I'd mix four tablespoons of brandy with four tablespoons of port, throw in some milk, a few egg yolks, and — if I was in a festive mood — some nutmeg. The second I woke, I'd mix it up and down it. The way it works is very clever: it gets you instantly blasted again, so you don't feel a thing. The only drawback is that, unless you keep drinking, the hangover that eventually catches up with you is about a thousand times worse than it would have otherwise been. Ozzie Osbourne
Quote II

"Personally, I've begun to feel that my Second Amendment rights are being violated. I was promised the right to a well-regulated militia, and instead I see a nation that falls victim, week after week, body after body, to a series of unstable people with elaborately hoarded arsenals. I am absolutely sure our founders would be appalled. I am absolutely sure that our founders would not wish that we run out and buy even more guns because of it." – Tess Tayor
Quote III

"There can be 12 white, blue-eyed, blond men in a room and they're going to be diverse too because they're going to bring a different life experience and life perspective to the conversation,"Denise Young Smith
*****
OH NO! Stopping the flow of carbon dioxide is not enough, it has to be sucked out of the atmosphere as well.

The Paris agreement assumes, in effect, that the world will find ways to suck CO2 out of the air. That is because, in any realistic scenario, emissions cannot be cut fast enough to keep the total stock of greenhouse gases sufficiently small to limit the rise in temperature successfully. But there is barely any public discussion of how to bring about the extra "negative emissions" needed to reduce the stock of CO2 (and even less about the more radical idea of lowering the temperature by blocking out sunlight). Unless that changes, the promise of limiting the harm of climate change is almost certain to be broken.
*****

Damned if they do. Damned if they don't. Police come under fire for using their body cams to assist them in writing reports.

The number of U.S. police departments outfitting their officers with body cameras increases each year, but the cameras can pose a threat to civil rights if the departments fail to set rules that govern when officers review footage from their cameras, according to a new report.

The vast majority of the nation's biggest police departments allow officers to watch footage from body cameras whenever they want, including before they write their incident reports or make statements, said the report, which was released Tuesday by the Leadership Conference on Civil and Human Rights.
*****

Where did you get your drivers license? Sears? No, the US Navy.

For the 5th time this year, a US warship belonging to the 7th Fleet has been involved in a crash. The guided missile destroyer USS Benfold collided with a Japanese tug boat in Sagami Bay. Damage to the warship is unkown and there were no injuries on either vessel.
*****

The ONT isn't sure why this didn't catch on as the perfect gift at Christmas time. Every 'ette could use this in her kitchen.
*****

A thousand here, a thousand there, pretty soon you're talking millions of dollars Millions paid by "us" to settle Swamp sexual harassment claims.

Over the past 20 years, the fund paid over $17.2 million to settle workplace complaints, according to a document released (pdf, p.2) Nov. 15 by OOC executive director Susan Tsui Grundmann. Grundmann wrote in a letter that she had decided to share a report of yearly payments made by the fund due to "the volume of recent inquiries regarding payment of awards and settlements."

The report shows two two outstanding figures in 2007 and 2012, with about $4 million paid in each case. The year 2012 stands out especially as a year when larger settlements were made: The 4 million dollars were divided between 12 cases, while in 2007 the same amount was divided across 25 of settlements.
I think we have the right to know who.
*****

Just an idea, lower your resident's taxes instead of playing naming games.

With winter fast approaching in the UK, local councils are gearing up for the annual task of keeping the roads moving with salt and grit. And what better way to prepare than adding two gritting lorries to the fleet?

That's what Doncaster council is doing – with the added twist of asking the public this week to help name the newcomers.

Voting has reached the final stage and Twitter users are choosing between Spready Mercury and Gritsy Bitsy Teeny Weeny Yellow Anti-slip Machiney and Basil Salty and David Plowie.
*****

The old typical good news/bad news story. Sex and death.

Fewer than one in five men who suffer a cardiac arrest during sex survive, according to new research.
This is because their partner does not know how to perform a simple, life saving technique, say scientists.
It underlines the importance of teaching CPR (cardiopulmonary resuscitation) to the general population, they warned.
Sex is known to trigger a sudden cardiac arrest and this causes the heart to suddenly stop beating. It usually occurs without warning.
*****

Do the Amish hold the key to a longer life? Anti-aging gene found.

They arrived by horse and buggy, a parade of Old Order Amish, tied together by blood and soil and a shared history of having farmed the countryside around Berne, Ind., for almost 175 years. Many had never been to a doctor before. A few would later faint at the sight of their own blood, as a battery of doctors and nurses from Northwestern Medicine in Chicago set up camp in their community; pricking them with needles, collecting urine samples, capturing images of their hearts and testing the hunch of Dr. Douglas Vaughan, a cardiologist at Northwestern, that the Amish of Berne were the lucky holders of an anti-aging gene.
*****
Baring boobs is not free speech.
*****

Bad news for beer drinkers. Doctors blame beer for gout flare ups.

Beer, and not its more fancy cousins in the alcohol world, is more likely to be a cause of the common but painful condition.

And contrary to popular myth, spirits are less likely to contribute to gout, while wine is shown to have no link with the disease.

In finally proving what many had thought for years - that gout is linked to alcohol consumption - American researchers have calculated that drinking two or three beers a day can increase the risk of developing the disorder by as much as two-and-a-half times.
h/t Maggie's Farm
*****
The ONT Musical Interlude
November 20, 1971, Isaac Hayes started a two week run at No.1 on the US singles chart with 'Theme From Shaft', it made No.4 in the UK. Hayes won a Grammy award for Best Original Film Score with 'Theme From Shaft'. via thisdayinmusic.com
***
1947, Born on this day, Joe Walsh, guitarist, singer, songwriter, The James Gang, The Eagles, joined in 1976, (1977 US No.1 & UK No.8 single 'Hotel California', plus 5 US No.1 albums. 'Greatest Hits 1971-1975' is the second biggest selling album in the world with sales over 30m). Solo, (1978 UK No.14 single 'Life's Been Good'). via thisdayinmusic.com
*****
This made me chuckle, I hope you get one out of it to.
*****
Quite the memory Dude. Genius Award Winner. h/t ibguy
*****
I bet this guy also stands for the national anthem. Tonight's Feel Good Story of The Day.
*****
Tonight's ONT has been brought to you by The Obvious.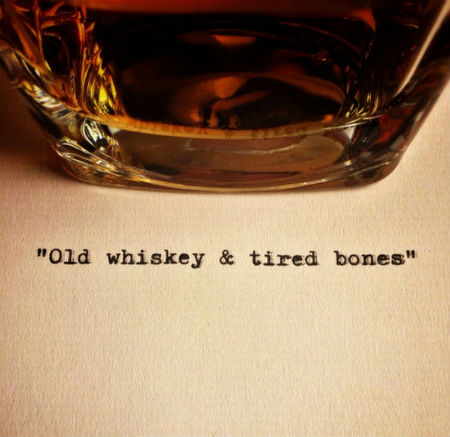 Notice: Posted with permission by AceCorp, LLC. Green means go.
Weekly commenter stats for week of 11-19-2017
Top 10 commenters:
1 [642 comments] 'Christopher R Taylor' [90.14 posts/day]
2 [448 comments] 'Insomniac - Nobody in Particular'
3 [433 comments] 'Monk'
4 [389 comments] 'Deplorable Jay Guevara'
5 [388 comments] 'Miklos Molnar'
6 [369 comments] 'rickb223'
7 [354 comments] 'logprof'
8 [328 comments] 'J.J. Sefton'
9 [322 comments] 'Under Fire'
10 [319 comments] 'Steve and Cold Bear'
Top 10 sockpuppeteers:
1 [308 names] 'Miklos Molnar' [43.24 unique names/day]
2 [60 names] 'Duncanthrax'
3 [45 names] 'Johnny'
4 [44 names] 'Steve and Cold Bear'
5 [42 names] 'Under Fire'
6 [42 names] 'Blue Hen'
7 [42 names] 'Notorious BFD'
8 [41 names] 'The Political Hat'
9 [39 names] 'andycanuck'
10 [37 names] 'Bertram Cabot, Jr.'


posted by Misanthropic Humanitarian at
10:02 PM
|
Access Comments