« Anti-NFL/Open Thread
|
Main
|
Saturday Overnight Open Thread (11/4/17) »
November 04, 2017
Saturday Evening Movie Thread [Hosted By The JamesMadison]
Franchises! Franchises Everywhere!

Hollywood has been chasing franchises since
Star Wars
to one level or another. When a company is spending $150 million to $250 million on a single product, a 2-hour piece of entertainment, that company wants to make sure that there's a reasonable chance of making that money back. They see series like the
Harry Potter
movies make more and more money with every installment, and they want some of that action, but the idea of the cinematic universe has made this phenomenon so much worse.
It used to be that bad movies that were meant to start franchises would tell the first third of their story in an effort to entice people into needing to see more in a second installment (I Am Number Four comes to mind as a particularly dreadful example of this). But now, movies designed to establish cinematic universes aren't even all that interested in trying to tell a story, but to establish groundwork for a half dozen other projects. Think of the new The Mummy with its weird inclusion of Russell Crowe or The Amazing Spider Man 2 which seemed to spend more time trying to set up the aborted Sinister Six movie than with Peter Parker. And, when a studio actually does successfully establish a cinematic universe (Marvel being the only real example, but I think Star Wars fits with the addition of Rogue One on a lesser level), the movies end up feeling rather samey.

Sameness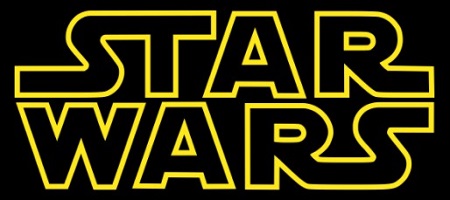 So, these efforts exist for a very real money reason, but creatively I find them rather uninteresting. When Rogue One was first announced as this new type of Star Wars that was gritty and realistic (ignoring the fact that the original Star Wars was praised for being…er…gritty and realistic in its vision of the "future"), I was actually pretty excited. I'm not here to relitigate the values of the film, but I think it ended up being far more in line with the feel of the saga movies than originally envisioned. My theory is that the original cut was actually pretty different, the Disney suits freaked out, and demanded reshoots that made it funnier and included more Vader (I'm betting Vader was only in one shot in the original cut).

We'll soon most likely see an Obi-Wan movie in a few years, and there was a description of what it could be that said it was going to be like a samurai movie. That description excited me. I imagined a tiny little movie made for little money starring Ewan McGregor as Kenobi protecting some small village from a local threat on Tatooine. It'd take 6 weeks to shoot and cost $10 million dollars. Disney would then release it making $80 million in its first weekend because it's Star Wars.
Will Disney pursue that strategy? Most likely no. They don't want to dilute the brand with movies that don't feel like Star Wars, so they'll dilute the brand by having only movies that feel like Star Wars coming out once a year for the rest of human history.
I feel like that's a mistake. If there's a place to take real risks, it's with this kind of established property where you can branch out, do something different, and still make money back. Think of how weird the idea of Guardians of the Galaxy was at the time, but because it bore the Marvel brand, they could risk it. It was still a big action/adventure movie, but it looked different, played differently, and had a very different tone.
I really want to see much greater levels of risk from these studios.

Let's Play Pretend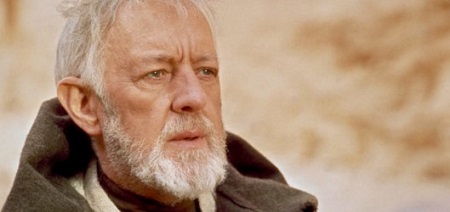 Like that Obi-wan Kenobi movie I envisioned. A tiny little movie that runs 100 minutes where there's no dialogue for the first 15 minutes as we watch Kenobi live is isolated life away from the world, rejecting the Force because it failed him (a bit of retconning going on), and the first words are those of a little girl who falls at his doorstep, running from a bandit, screaming for help. The sight of this mysterious hermit is enough to scare the bandit away, and Kenobi starts to connect with someone for the first time in years. There's minimal action, and it's more of a study of isolation and rejection of one's past than anything else.
It doesn't need to make gobs of money to justify its existence to the studio heads, and could act as a way to get these tent pole properties back into an Oscar race for more than special effects awards (a goal that is probably pretty important to Hollywood people who want to go to the best parties).
It could also push storytelling in the larger manifestations of the properties in more interesting directions. Just imagine where a weird plot element, character, or theme that would have never been approved for a $250-million-dollar movie suddenly getting traction with the larger culture after it's been introduced through the little $10-million-dollar Obi Wan samurai movie then getting pushed into those larger movies. It'd open the larger movies to being more than just clones of previous big budget movies but allow for more change with less perceived risk.

It'll Never Happen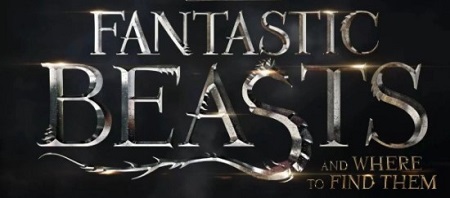 Of course it won't. All you have to do is pay cursory attention to the Han Solo movie in production to realize that it won't.
The suits (well, suit, Kathleen Kennedy) hired Chris Miller and Phil Lord, the directors of The LEGO Movie to make a movie about Han Solo. Conflicting reports put the reason for their termination earlier this year at the main actor was terrible, the movie was too funny, and that the director pair didn't work well with Kathleen Kennedy (apparently, the reason that Colin Treverrow was fired from Episode IX). Disney then hired Ron Howard to finish the movie. Apparently, there were three weeks left of shooting, but Ron Howard shot for about 4 months, supposedly doubling the budget of the movie in the process.
What probably cost about $125 million or so to make is now costing about $250 million. In the suits' mind, this movie must perform like The Force Awakens now so it can make the same amount of money to justify its cost. Think that there will be a lot of narrative chances taken?
My bet is no. We're going to see a very well-produced movie that might or might not have a charming lead (depending on how his acting coach did), that is about as narratively exciting as Avatar.
I also think of Fantastic Beasts and Where to Find Them which was Warner Brothers' attempt at expanding their Harry Potter franchise into a sort of cinematic universe. The movie was a mess of groundwork for other stories that lacked any real focus on its antagonist, who changed 3/4 of the way through. Maybe the next (2 of 5) will straighten things out, but it feels like the studio was so worried about justifying the next movie in the franchise that it produced a movie that doesn't really stand on its own.
So, what's the point?
My point would be that we could see a real explosion of creativity from major motion picture studios who know how to leverage their properties to ensure profitability from odder and smaller projects. This would mean the studios hiring artist that they trust, and then trusting them to make what they promise to make and not freaking out when they actually deliver on that.
But, studios have to break $1 billion at the worldwide box office or else the major motion picture is considered a failure. Look at Batman V Superman: Dawn of Justice. Never mind its artistic merits (the Ultimate Cut is actually pretty good, methinks), but it almost made $900 million dollars and was considered a financial disappointment by the studio. They're more risk averse than they've ever been, but they are actually in a position where they could make decisions that would be considered risky but would actually not be.
Movies of Today
Opening in Theaters:
Thor: Ragnarok
A Bad Moms Christmas
LBJ
Next in my Netflix Queue:
Kes
Movies I Saw This Week:
White Material (Netflix Rating 4/5 | Quality Rating 3/4) Poster blurb: "An interesting and narratively assured story set to the backdrop of post-colonial Africa." [Netflix DVD]
River's Edge (Netflix Rating 5/5 | Quality Rating 3.5/4) "A story that creeps up on you, and a penetrating portrait of the negative sides of nihilism." [Amazon Prime]
Baby Driver (Netflix Rating 5/5 | Quality Rating 4/4) [Rewatch] "Even Dolley enjoyed it unequivocally!" [Personal Collection]
Contact
Email any suggestions or questions to thejamesmadison.aos at symbol gmail dot com.
I've also archived all the old posts here, by request. I'll add new posts a week after they originally post at the HQ.

posted by Misanthropic Humanitarian at
08:00 PM
|
Access Comments