« Saturday Evening Movie Thread [Hosted By The JamesMadison]
|
Main
|
EMT 11/05/17 »
November 04, 2017
Saturday Overnight Open Thread (11/4/17)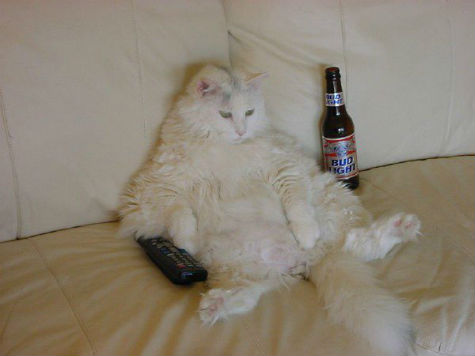 (Wonder what he's watching?)
*****
Quotes of The Day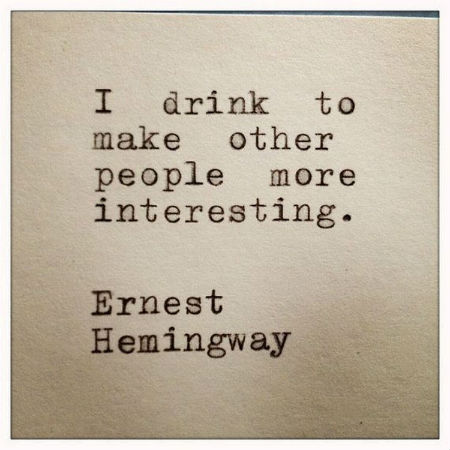 The views and opinions of Hemmingway are not necessarily those of The ONT, Management, Staff and Sponsors.

Quote II

"Have I said that the most astonishing statistic of the 21st century, in my opinion, is that our country admitted more Muslims for settlement in the fifteen years after 2001 than we did in the fifteen years prior? Yes I have; at least three times, according to a quick search of the archives." — John Derbyshire
*****
Don't let the door hit your ass on the way out. Americans are renouncing citizenship at record pace.

The pace of Americans jumping ship started to accelerate in 2010, when the Foreign Account Tax Compliance Act (Fatca) became law. The act was intended to stem tax evasion of U.S. citizens living or working abroad by basically requiring foreign institutions holding assets for American expats to report those accounts or withhold a 30 percent tax on them.
Me? I love my country, I fear my government.
*****

The ONT presents Bad Music Video h/t ALH
*****
The ONT Always looking out for you! The most violent cities in the world mapped out. Vacation at your own peril. And if you are interested by death A bucket list of cemeteries to visit. Different strokes, eh?

Winter hikes you could probably turn into a vacation.
*****

It has been a while, the ultimate practical joke.
*****
The ONT Musical Interlude
November 4, 1940, Born on this day, Delbert McClinton, US singer, songwriter, (1980 US No.8 single 'Giving It Up For Your Love'), worked with Bruce Channel, wrote 'Two More Bottles Of Wine' country No.1 for Emmylou Harris. via thisdayinmusic.com
*****

The Horde is a good judge of cuisine. Is Papa John's Pizza in trouble because of the NFL? Or is it not that good?

Peyton Manning soul mate John Schnatter has offered up yet another excuse for why Papa John's can't seem to sell more pizzas. Unfortunately, it's the excuse he's tried at least two times before, only this time injected with some dog-whistle racism. He lashed out at NFL commissioner Roger Goodell today on a call with investors, saying that "NFL leadership has hurt Papa John's shareholders" by "not resolving the current debacle" — that is, of football players kneeling during the national anthem. "Leadership starts at the top, and this is an example of poor leadership," he added, to make it extra clear whose fault he thinks this is.
*****
Chesley B. "Sully" Sullenberger, Pilot of the Miracle On The Hudson opens up about the movie "Sully"

Of the movie "Sully," Sullenberger said he originally wasn't sure how they could make the project exciting, considering the outcome of the event and the fact that it took only 208 seconds from the time birds hit the plane's engines to the moment he successfully landed on the Hudson River.
*****

Who is afraid of the big bad cord? Meet a whimpy dog.
*****

NSFW Milo roasts Kevin Spacey.
*****

Well these three certainly deserve nomination to be our Genius Award Winners.
*****
1. A good lawyer only asks questions he/she knows the answer to.
2. Never represent yourself in a legal matter.
Genius Award Winner.
*****

A video is our Tonight's Feel Good Story of The Day.
*****
Tonight's ONT has been brought to you by No Shit Sherlock.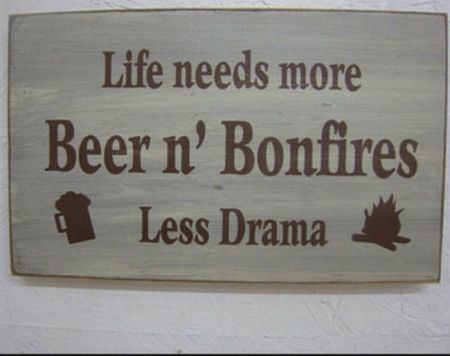 Notice: Posted with permission by AceCorp, LLC. Peanuts, dairy, gluten it's all good.


posted by Misanthropic Humanitarian at
10:25 PM
|
Access Comments