« Saturday Gardening Thread: The harvest is on now! [KT]
|
Main
|
Saturday Afternoon Chess/Open Thread (Featuring Dress Pr0n) 10-07-2017 »
October 07, 2017
Ace of Spades Pet Thread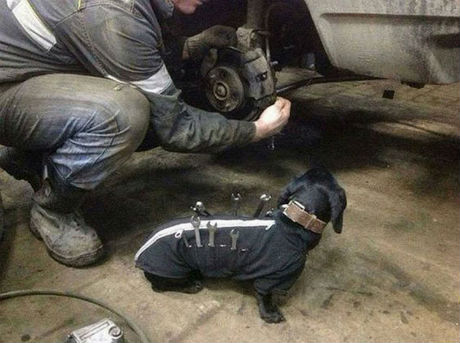 (Working Group: Wrench Dog)
*****

Hi. Thanks for stopping by. Take a little time out from your busy schedule and enjoy a thing or two about animals.

*****



A Little of This. A Little of That.
Pet smugglers. In this case, Snake smuggler.

My! What a long tongue you have. The longer you lick you with. Plus I'm a champion.

If animals could talk. This cat would have an awesome story to tell.

As we see more and more service dogs (I love the emotional rescue dog syndrome myself) The right and wrong way to greet a service dog.

Doesn't seem like much of a commitment. Of course your pet can be replaced by a robot.
*****
Meet The PetMorons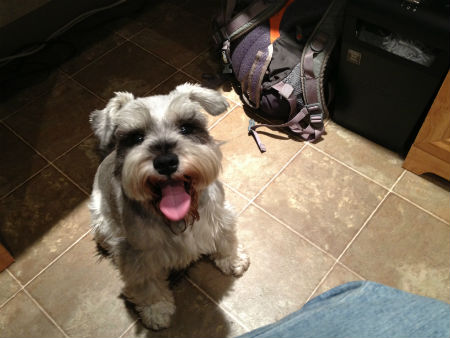 ***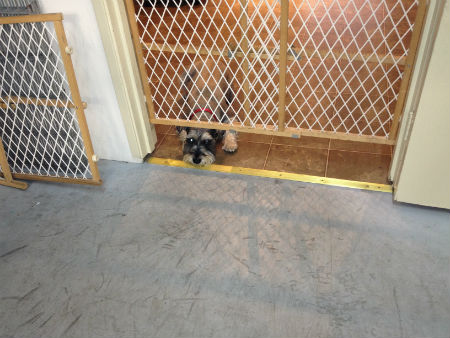 Unfortunately, I don't have a petmoron of my own, so I have to live vicariously through everyone else's puppehs and kittehs. So here is Max and Molly, schnauzers who belong to one of my business partners. They're two of the office dogs we had in the shop back in SoCal, before I moved out to Texas 2 years ago. Haven't seen them since the move, and I miss the little rascals. But I still get to hear them bark when we do conference calls every week. :)

Max is here in his usual place in the shop...... under my desk, begging for treats. It went like this:

*paws my shin*

Gimme a treat.

I SAID, gimme a treat

*growls*

Gimme a treat.

*smiles and hangs out tongue*

C'mon, this is me being adorable. This is hard work, gimme a treat.

*growls*

As for Molly, she had a bad habit of jumping the gate in the office door. She didn't like it when I was out in the shop working, and not paying attention to her. So we had to put the gate up a little higher. Which just meant that she'd try to snake her way underneath. - IllTemperedCur
If you ever did get a pet, we are betting you would be a great Master.
*****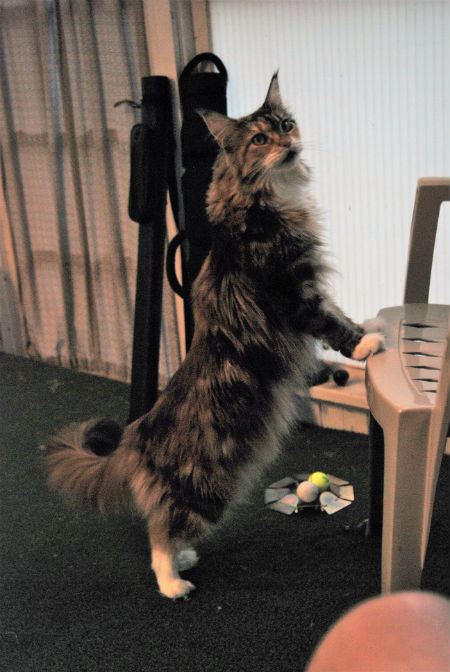 Gracie, my Maine Coon Cat.

We had a particularly scary invader that was eating butter (if left out) and soap and my wife's friends kept suggesting she get a Maine Coon Cat, and we joked a lot about that so I got her Gracie for her birthday.

Maine Coon Cats are wonderful cats. Very intelligent and friendly. Thay also are very talkative and love to play. I highly recommend them as pets.

Gracie is uncooperative and particularly hard to photograph but after hundreds of attempts I was able to cull a few good ones.

Astute morons will notice that some of the pictures are taken in my pool room with a putting surface as the floor. It stemps out at 10. Gracie likes to intercept the log puts and particularly from ambush.

The pets are among my favorite posts, thanks,

Bob
You're welcome Bob. But no thanks are necessary. Quite the kitty-kat you have there.
*****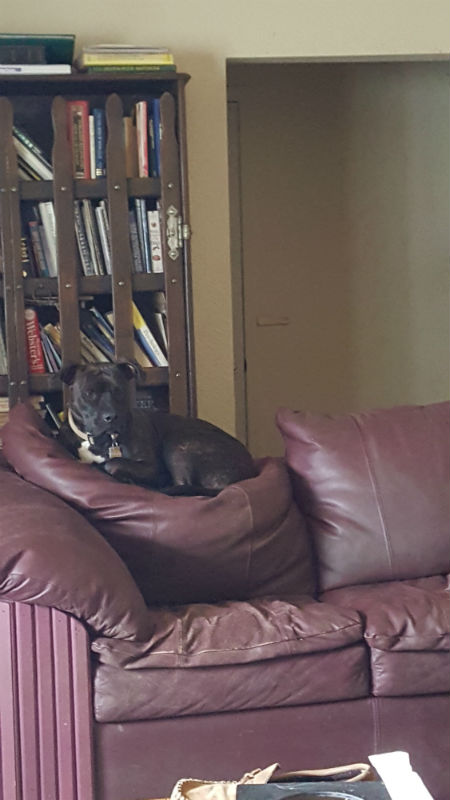 My 90 year old dad's protector. - Suzanne.
We wish you would have told us a little bit more about this doggeh.
*****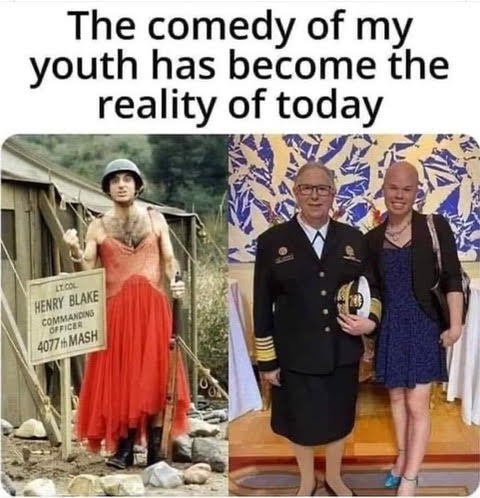 Here's my baby Ekolu. He is 2 now and a raving maniac but that's why we love him, birds of a feather and all. - Suzanne.

He looks pretty angelic to us Morons :)
Thanks for the submission.
*****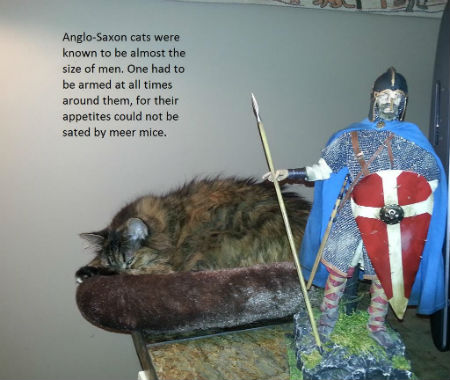 Long-time Lurker, Mega submitted this photo of his cat, Annie. Quite the sense of humor displayed by Annie and Mega. Thank you!
*****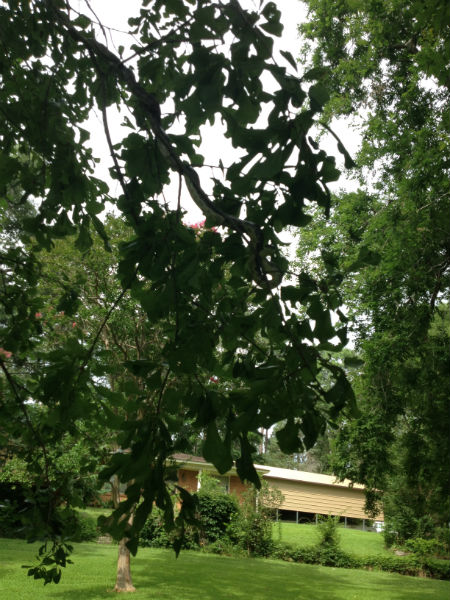 MisHum, Well, not exactly a pet, but certainly a critter. Over 12 ft long, big around as a beer can. With a head big as your fist. What we call a Texas Rat Snake. June 2014 was keeping my eye on right front wheel of tractor while mowing when I almost kissed this big bastard. Yeah, I let him go. Maybe he'll eat some coyote pups. Eromero

Well, it is a thread about pets and critters. Glad you didn't kiss that thing. Look what happened to Adam & Eve.
*****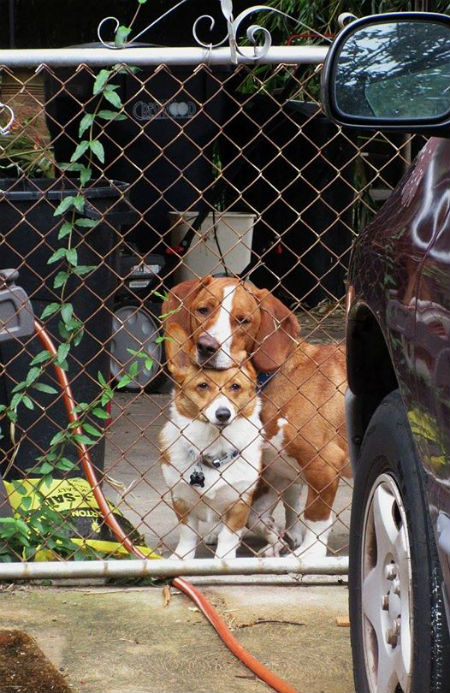 Here are Sammy (top) and Einstein (bottom). Sammy is Bassador (lab/basset mix), and Einstein is all corgi.

We got Sammy on the morning of the very first AoSHQ Pet Thread. He's about a year and a half, Einstein is about three.

Note Einstein sticks his head through the fence so as to smell you better.

Mr. Peebles
Dammit Mr. Peebles they are too cute to be in Puppeh Prison.
*****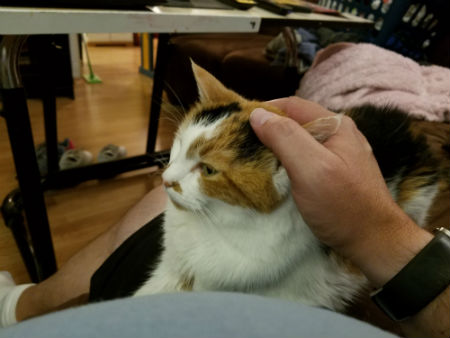 &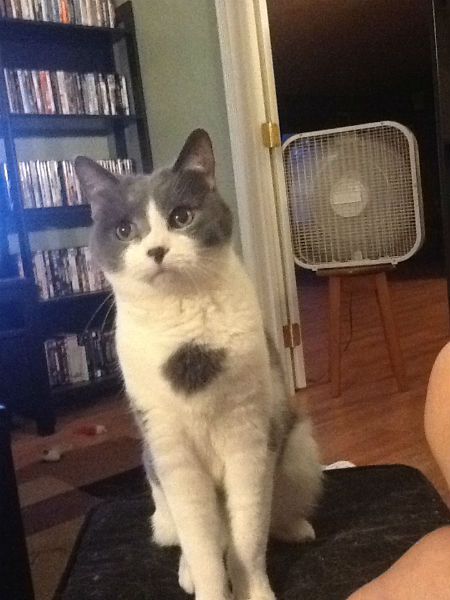 Hi. I'd like to introduce you to two of our three houseguests. The third, Scout is a black half Persian and is extraordinarily hard to photograph. Picture two pale yellow eyes balefully staring out of the cold Abyss. She's a sweetie though, but she talks. A lot. The first pic is Bug, our 16 year old calico. We brought her home the day after 9-11. She has always been a very affectionate critter, and watching her slow down is difficult. She is still in relatively good health, for the most part; she's simply growing old. But I know it won't be too long before we have to say goodbye to her. Second pic is Mischa. She is even older, 18. She was born in 1999 under a sheet of plywood leaning against a barn in Bellevue Colorado. Despite being two years older, she is in better health than Buggy. She is also cuddly. Wish I had a better pic of her. Love the Horde. Been a part of this place for almost 15 years(!) Mostly lurked at first. Now I gleefully post idiocy that is (thankfully) mostly ignored. Pug Mahon
Thanks for the submission Pug. With that kind of nic I was expecting a herd of Pugs. The herd of cats is a surprise. Thanks for sharing today.
*****

Thanks for stopping by today and sharing your Saturday with us. We appreciate that.
If you have something you wish to share with us you can reach us at petmorons at gmail dot com. If you sent something in please be patient while we get to it. Thanks. And have a great week!!!!

posted by Misanthropic Humanitarian at
03:04 PM
|
Access Comments