« Oh No: NBC Insider Says Network Is in "Total Panic" That Megyn Kelly's Show Will be an Historic Flop
|
Main
|
The Morning Report 8/31/17 »
August 30, 2017
Wednesday Overnight Open Thread (8/30/17) The Hurricane Edition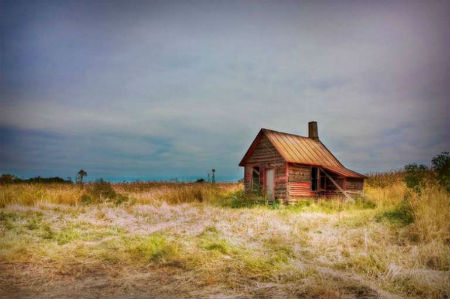 (AoSHQ Mid-West Branch Office)
*****
Quotes of The Day

Quote I

"Nearly 70% of the country is either female, people of color, or young adults between 18 and 35, or a combination of the three. The angry white guy is dying out, and the Census Bureau has already told us that by 2050, white people are going to be the minority, and I'm not sad to say I can't wait for that day to happen. I hope I live long enough to see it because it will be a better country." Michael Moore.

Quote II

"In three words I can sum up everything I've learned about life: it goes on." Robert Frost

Quote III

"Victory is won not in miles but in inches. Win a little now, hold your ground, and later, win a little more." Louis L'Amour
*****

Once again, activist court thwarts the will of the people.

AUSTIN, Texas — A federal judge has temporarily blocked most of Texas' tough new "sanctuary cities" law allowing police to inquire about people's immigration status during routine interactions such as traffic stops.
Opponents call the measure, which sailed through the Republican-controlled Legislature, a "show your papers" law. They sued, and the ruling by U.S. District Judge Orlando Garcia in San Antonio keeps it from taking effect Friday, allowing the case time to proceed.
Conservatives say the crackdown on illegal immigration enforces the rule of law.
*****
Hurricane Harvey. It has brought out our best. Hurricane Harvey. It has brought out the worst.
The Good. The Bad. And The Judgmental.

The church had announced on Twitter late Tuesday morning that it was receiving people who need shelter. Osteen announced the move himself shortly after, adding in a tweet that he and wife Victoria Osteen "care deeply about our fellow Houstonians."

The move followed a day of online criticism from those who claimed the church closed its doors while other places of worship, including several mosques, opened theirs to people who needed help.

Earlier Osteen had indicated that his church was inaccessible due to the flood waters.
*****
More bad news on the Harvey front. The National Flood Insurance Program is underwater. And it continues to sink.

The National Flood Insurance Program (NFIP), the singular source of flood insurance for most Americans, is already $23 billion in debt after servicing prior natural disasters, including Hurricanes Sandy and Katrina. Costs from Harvey are expected to increase that debt by billions of dollars. The NFIP, which is overseen by FEMA, has borrowed money from the U.S. Treasury, and thus from taxpayers, in order to keep itself running. That debt is due next month, when the program is also up for reauthorization in Congress.

And the likes of Bernie Sanders wants to hand over control of health insurance to Washington, D.C.
*****

When you build along side water, bad things can and will happen. Developers and Republicans= Bad. Scientists and average Joe = Good.

In recent days, the flooding caused by Hurricane Harvey has raised water levels in some parts of the watershed high enough to completely cover a Cadillac. The vanished wetlands wouldn't have prevented flooding, but they would have made it less painful, experts say.
The Harvey-wrought devastation is just the latest example of the consequences of Houston's gung-ho approach to development. The city, the largest in the US with no zoning laws, is a case study in limiting government regulations and favoring growth—often at the expense of the environment. As water swamps many of its neighborhoods, it's now also a cautionary tale of sidelining science and plain common sense. Given the Trump administration's assault on environmental protections, it's one that Americans elsewhere should pay attention to.
*****
Texans need help. They don't need this kind of help.
F*ck the Red Cross. If we are deplorables then you can't accept our money.
There are numerous honest charitable organizations who are helping the hurricane/flood victims. Do a little homework to find out which one would be a good fit with your donations.
We are going to help out some Jello-Salad Eaters Lutheran groups.
*****
Hmmm. Low fat diets in the news. Once again settled science isn't so settled.

Low-fat diets could raise the risk of early death by almost one quarter, a major study has found.

The Lancet study of 135,000 adults found those who cut back on fats had far shorter lives than those enjoying plenty of butter, cheese and meats.

Researchers said the study was at odds with repeated health advice to cut down on fats.
*****
With friends like Paul Ryan, Mitch O'Connell and Kevin D. Williamson who needs enemies or even Republicans.

n this lengthy article containing remarkably little information or analysis but plenty of snark and virtue-signaling, Williamson stretches attending a rally to protect Robert E. Lee's statue in Dallas TX to smear the Anarcho-Tyrannized Unite The Right rally in faraway Charlottesville VA. Mostly, this consists of him making fun of the protesters and counter-protesters who showed up to the Dallas event.

Williamson displays an element of Narrative Confusion here. The Washington Post is wailing for the fashion industry to do something because too many Unite The Right protesters were dressed in khakis and polo shirts and so looked disturbingly "normal". [Neo-Nazis are using fashion in an attempt to normalize. The fashion industry needs to speak up. By Robin Givhan, August 22, 2017]
The ONT wonders if Williamson, Stephen F. Hayes and David Brock will be vacationing together in Aspen this upcoming ski season.
*****
The ONT Musical Interlude
***
*****
The CNN reporter continued to press the clearly distraught woman.

"Can you tell us — " started the CNN reporter.

"We walked through four feet of water to get food on the first day," replied Danielle, now visibly crying. "Yeah, that's a lot of s***."
*****

The Left has gone bat shit crazy over the PDT pardon of Sheriff Joe. He wasn't facing a death sentence. George Washington pardoned two deplorables.

It would not take long after the adoption of the Constitution for the office of the President to exercise its power to pardon. First issued by George Washington on November 2, 1795, the pardon put a public end to the earliest major instance of civic violence in the United States since the Constitution's establishment six years earlier. The presidential action forgave two Pennsylvania men sentenced to hang for treason, simultaneously quelling a nascent uprising and proving the power of the chief executive. The men's crime? Protesting the most sensitive of matters: whiskey.
*****
If you have a few minutes, Paul Joseph Watson and a new video.
*****

Sarah Palin loses suit against NYT. At least she fought back. Unlike the spineless squishes who run D.C.

Here, plaintiff's complaint, even when supplemented by facts developed at an evidentiary hearing convened by the Court, fails to make that showing," wrote U.S. District Judge Jed Rakoff in an opinion obtained by Law Newz.

The New York Times acknowledged its error shortly after the article's publication, issuing several corrections. In court, they argued it was an "honest mistake." (Under First Amendment law, mere mistakes alone don't constitute defamation of a public figure–there needs to be "actual malice" behind the error.) Palin's lawyers tried to puncture that defense, however, by pointing out that another NYT article published that same day said there was no connection between their client and the Giffords shooting.
*****
Every college student knows the eye-stinging pain of a caffeine-induced all-nighter. It's been well documented that prolonged sleep deprivation will lead to lower cognitive and motor function, as well as impaired memory; it might even give you the tired-giggles. No one has ever definitively shown why sleep is necessary for our survival, and no person has ever had sleep deprivation listed as their cause of death. As prominent sleep researcher John Allan Hobson states "The only known function of sleep is to cure sleepiness". So, can sleep really kill you?
*****
A full roster of stars, from Gweneth Paltrow to Neil Young are against GMOs.
40 years ago GMO insulin was controversial.

GMOs were a worry 40 years ago? Yes, though GMO insulin today is regarded as a gigantic success story for public health in this century, by 1977 the same political forces and activists still aligned against science now were present then. Just the names have changed. Today, it is Senator Bernie Sanders, back then it was Senator Ted Kennedy. Today, activists universally call all genetic engineering a GMO, but back then the public knew a broader term, Recombinant DNA - which is what a GMO is, the transfer of genetic material from one organism to another plant or animal
*****
As we fight the Opioids War a new weapon is being developed. Heroin vaccine.

IN BRIEF

Researchers have developed a vaccine for heroin that prevents users from feeling anything at all after using the drug. This might stop physical addiction, but not the other factors that drive drug abuse, which concerns many addiction specialists.
*****
Ten famous people who disappeared without a trace.
*****

Before the 18 wheeler. Before the pickup truck and the SUV there were Killer hurricanes.
*****
Ace kids making movies of themselves.
*****
The ONT is undecided if we have Tonight's Feel Good Story of The Day or a Genius Award Winner.
*****
Tonight's ONT has been brought to you by Directions Gone Wrong.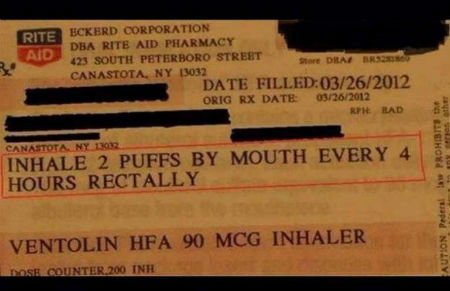 Notice: Posted with permission by AceCorp, LLC. If you can't afford a cardboard AoSHQ subscription The Ace Foundation may be able to help you out.


posted by Misanthropic Humanitarian at
09:51 PM
|
Access Comments