« The Church Lady Updated: Fat, Blue Haired, Poorly Tattooed, and Full of Moral Outrage (MJ)
|
Main
|
The Morning Report 8/21/17 »
August 20, 2017
Sunday Overnight Open Thread (8/20/17)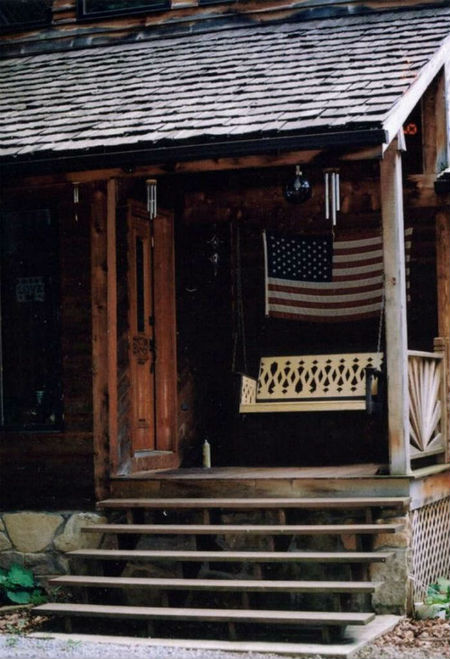 (Relaxing on the Sunday ONT Porch)
*****
Quotes of The Day
Or as The ONT would call it: Food For Thought.

Quote I

We Americans have no commission from God to police the world. President Benjamin Harrison (20 August 1833 – 13 March 1901)

Quote II

It is doubtful if the oppressed ever fight for freedom. They fight for pride and power — power to oppress others. Eric Hoffer
Quote III

There is danger from all men. The only maxim of a free government ought to be to trust no man living with power to endanger the public liberty. John Adams,

Quote IV

On September 11th 2001, the American mainland was attacked for the first time since the War of 1812. The perpetrators were foreign – Saudis and Egyptians. Since 9/11, Europe has seen the London Tube bombings, the French riots, Dutch murders of nationalist politicians. The perpetrators are their own citizens – British subjects, citoyens de la république française. That's the difference: America is fighting a foreign war, Eurabia is in the early stages of an undeclared civil war. Mark Steyn
*****
The Democratic Party of MO. Calls for the resignation of State Senator Maria Chappelle-Nadal. It took them long enough.


The Missouri Democratic Party called for the resignation of the state senator who said she hoped President Trump is assassinated.

"State Senator [Maria] Chappelle-Nadal's comments are indefensible," Missouri Democratic Party Chairman Stephen Webber wrote in a statement on Sunday. "All sides need to agree that there is no room for suggestions of political violence in America – and the Missouri Democratic Party will absolutely not tolerate calls for the assassination of the President."
Word is she won't do the right thing.
*****

Within the week, Jerry Lewis had hosted a telethon. h/t Billy The Mountain- Frank Zappa.
Jerry Lewis, RIP.
*****

The U.S.A., for being a country of imperial dogsthe Russians sure liked our property.

Over the long and complicated history of spycraft between the United States and Russia (and its predecessor, the Soviet Union) nabbing and expelling secret agents was commonplace. Seizing real estate wasn't.

In fact, no Cold War expert consulted by McClatchy could recall it ever happening in the United States.

The rules of the game changed last Dec. 29 when the Obama administration effectively seized Russian compounds in New York and Maryland and declared 35 Russians, including a cook, "personas non grata" in retaliation for Moscow's meddling in the 2016 election and physical harassment of U.S. diplomatic personnel in Russia.
*****

Marriage. No one ever said it would be easy. Even in death. Man's widow and girlfriend brawl at his wake.

According to Dayton's WHIO-TV, a woman arrived at the funeral home claiming to be the current girlfriend of the departed. A police report indicates the man's widow wanted the alleged girlfriend to be removed from the funeral home, leading to a physical fight involving several women.

WDTN-TV reported that two men tried to break up the quarrel but were unsuccessful.
*****

Unintended consequences? Real women inmates don't care for fake women inmates.

Four women are suing the Department of Justice so they can be moved from prison facilities housing transgender inmates. The government is telling them they should stay put.

All four plaintiffs are inmates in Texas prisons. They filed a motion for a preliminary injunction in June. Not only do they want to be moved to facilities without trans inmates, but they want the Bureau of Prisons to stop housing "male inmates in federal prison that normatively incarcerates only female inmates
*****
Who died and made the United Nations God?

"There's a clear right to be able to live in dignity, to enjoy a decent standard of living to get access to education, healthcare, and so on. All of these things are fundamentally linked to human rights," he said during an earlier Facebook live event.

One way to counteract the tremendous job loss that might take place in the nearing future is to consider Universal Basic Income. Guaranteeing each person a certain no-strings-attached amount of money every month would protect basic human rights, argues Alston.

Talk about central planning and price controls.
*****
AIDS is on decline. Medication prevents the disease.

The global epidemic is driven in eastern and southern Africa, and it's driven predominantly among women," said Mitchell Warren, executive director of New York-based advocacy group AVAC, which tracks more than 40 ongoing and planned PrEP studies across the world. "To really end the global epidemic, we have got to figure out if oral PrEP can have an impact in Africa like it can in other places."

HIV diagnoses at the U.K.'s busiest sexual health center — London's 56 Dean Street clinic in Soho — plunged 42 percent last year, and in San Francisco they have halved since PrEP was approved by the Food and Drug Administration in July 2012.
*****
It looks like New Mexico could use a good burger joint. U.S.A. state by state favorite burger joints.
*****

Once again, Climate is unpredictable.

Winter has arrived about 10 days early in the Arctic, and Greenland's surface has gained 500 billion tons of ice – about 33% above normal.
Don't hold your breath waiting for Al Gore to spew forth a reason.
*****
The new president of Ford Motor Co. discusses autonomous vehicles.

[Chronicle]: So do you think we'll shift entirely to autonomous vehicles, or will there still be a place for the car that you buy and drive yourself?

[Hackett]: It's the latter. We don't know that autonomous vehicle intelligence in the future will all be delegated to a service that no one owns but everyone uses. It could play a role in vehicles that people own, vehicles that aren't supposed to crash. You're buying the capability because of the protection it gives you

I remember the days I couldn't wait until I could drive and have my license. My how times have changed, again.
*****
This should be good. VA plans to rename the Jefferson Davis Highway. They are looking for names via internet public feedback.

The city council of Alexandria, Virginia unanimously voted to rename Jefferson Davis Memorial Highway and have now set up a survey for public feedback and suggestions for what to rename the road. You probably have ideas.

Alexandria's decision to rename the highway that leads to Ronald Reagan Washington National Airport, Arlington National Cemetery, and the Pentagon was made in September of last year, and now people can send in suggestions. One of the people in our office has already suggested The Ayrton Senna Memorial Highway.
Here is hoping you VA Morons make a splash with the naming rights.
*****
August 21st. Tomorrow, solar eclipse. Don't look at it without proper protection.

Everyone knows that watching an eclipse—or staring into the Sun in general—can damage eyes. But in a series of articles published Friday in JAMA and JAMA Ophthalmology, a group of ophthalmologists explains in detail how sunlight damages the retina, plus dispels some misconceptions about viewing techniques for the rare event. They also provide a case study of what happens when you go into an eclipse event eyeballs-out.

David Calkins and Paul Sternberg of The Vanderbilt Eye Institute in Nashville, Tennessee, (which will experience a total eclipse) wrote one of the pieces in JAMA Ophthalmology. In it, they point out that many people have the misconception that an eclipse allows safe viewing of the Sun—that the lunar disk will cover everything but the Sun's beautiful corona. This is true for those lucky ones that are along the path of the total eclipse, albeit only briefly. For those in the totality path, the Sun's core will be blotted out for no more than two minutes and 41 seconds. "However, for most people, at least some portion of the Sun's core will be visible during the event," Calkins and Sternberg note.
*****
The ONT Musical Interlude
Quite a bit of history on this day.
1949, Born on this day, Phil Lynott, Irish singer, songwriter, bass player, Thin Lizzy. (1973 UK No.6 single 'Whisky In The Jar'). Lynott died on 4th Jan 1986 of heart failure and pneumonia after being in a coma for eight days following a drug overdose. A life-size bronze statue of Phil Lynott was unveiled on Harry Street in Dublin in 2005. via thisdayinmusic.com
***
August 20, 1924, Born on this day, Jim Reeves US country singer. The first country singer to crossover into the pop market. (1960 US No.2 single 'He'll Have To Go', 1966 UK No.1 single 'Distant Drums'). Reeves was killed in a plane crash on 31st July 1964 when the single engine aircraft flying from Arkansas to Nashville crashed in thick fog. via thisdayinmusic.com
***
August 20, 2004, A man from Stoke-on-Trent, England, named Bryan Adams as the 'other man' in his divorce papers after years spent trying to cope with his wife's obsession with the singer. Rob Tinsley said he had to live with a 6ft cut-out of Adams which stood at the foot of the bed and posters on the bedroom walls. via thisdayinmusic.com

Sometimes there is no accounting in taste.
*****

Thermometers. Are they a thing of the past?

Ear and forehead thermometers are great, but you don't always have one on hand, especially when traveling. CNN host Lisa Ling posted her solution on Facebook. While on vacation, she used Fever-Bugz Stick-On Fever Indicators to monitor her daughter's temperature.
*****
So a week or so ago, The ONT had a link about marijuana causing hypertension. This weeks marijuana story is quite different. Pot can reduce chance of stroke.

Smoking marijuana can reduce the risk of a stroke to a large extent, a new study has found. The findings of the study have been published in the journal, "Neuropsychopharmacology."

Although the use of marijuana is legal for medical purposes in 29 states of the country, 21 states including Alabama, Georgia, Idaho, Indiana, Iowa, and Kansas do not allow the use of the drug. In the states where marijuana use is legal, strains of the drug are prescribed to cure chronic pain, anxiety, and epilepsy.

A number of experts have warned of the side-effects of marijuana. However, a new study conducted by the University of Texas at Dallas has found cannabis can improve a person's health by enhancing the blood and oxygen flow, thus reducing the risk of blood clots and the possibility of a stroke.
*****

If you don't believe The ONT will you believe a professor? Scientist confirms everybody at work hates your emojis.

Specifically, they're bad for you in a work setting. BGU's new study published in the journal Social Psychological and Personality Science reveals that sliding in that smiley emoticon, while well-intentioned, is likely to undermine you professionally. While a real life smile is likely to make people in the workplace both like and trust you, an ersatz one made of punctuation marks can have an adverse effect. (Emojis and emoticons seem to be used interchangeably here, though traditionally, the former refers to thumbnail images you add from a mobile device, and the latter refers to putting together keyboard symbols that they seem to represent a thing or feeling.)

:)
*****

According to NASA don't be worried about S.M.O.D. Yellowstone super volcano poses a greater threat to mankind. And they want to do something about it.

'I was a member of the NASA Advisory Council on Planetary Defense which studied ways for NASA to defend the planet from asteroids and comets,' Brian Wilcox, now at NASA's Jet Propulsion Laboratory (JPL) at the California Institute of Technology, told BBC.

'I came to the conclusion during that study that the supervolcano threat is substantially greater than the asteroid or comet threat.'
*****
At this point in time, What difference does it make?

The Republican National Committee expanded its massive fundraising lead over the Democratic National Committee in July, bringing in over $6 million more than its rival.

The RNC raised $10.2 million in July compared to the DNC's $3.8 million. This marks the Democrats' worst fundraising performance in July in a decade, according to The Hill:

The Democrats haven't raised that little money in a July since 2007; the party raised $3.4 million in that month.
What has the RNC done for the 2016 Republican voters? Other than confirming Neil Gorsuch to the SCOTUS. I can't think of much.
Sorry for my disillusionment, but F*CK the national GOP.
*****
ONT tips, stories and loose change can be sent here. Don't Twitter? You can email those objects including quarters to petmorons at gmail
*****
Communications Director? Not anymore because he is a Genius Award Winner.
*****

Yes Virginia there really is Customer Service. Tonight's Feel Good Story of The Day. h/t Hrothgar
*****
Tonight's ONT has been brought to you by Bad Advice Tequila.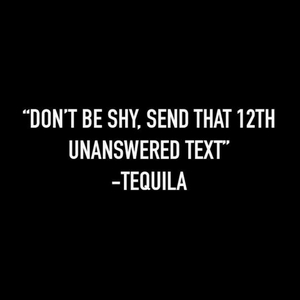 Notice: Posted with permission by AceCorp, LLC. $5.00 and SASE will get you tonight's transcript.
Weekly commenter stats for 8/20/2017
Top 10 commenters:
1 [685 comments] 'Insomniac' [96.15 posts/day]
2 [591 comments] 'J.J. Sefton'
3 [500 comments] 'TheQuietMan'
4 [456 comments] 'Steve and Cold Bear'
5 [448 comments] 'FenelonSpoke'
6 [414 comments] 'Banana Splits Guy'
7 [397 comments] 'Your Decidedly Devious Uncle Palpatine. All Honor & Glory to Kekistan! '
8 [397 comments] 'rickb223''
9 [397 comments] 'Under Fire'
10 [387 comments] 'willow'
Top 10 sockpuppeteers:
1 [103 names] 'Steve and Cold Bear' [14.46 unique names/day]
2 [52 names] 'Under Fire'
3 [49 names] 'Notorious BFD'
4 [48 names] 'andycanuck'
5 [43 names] 'Mike Hammer, etc., etc.'
6 [43 names] 'The Political Hat'
7 [42 names] 'Hillary 2020!'
8 [41 names] 'Adirondack Patriot'
9 [39 names] 'Duncanthrax'
10 [37 names] 'an indifferent penguin'

posted by Misanthropic Humanitarian at
10:02 PM
|
Access Comments