« Food Thread: It's Time To Have A National Conversation About Granola
|
Main
|
Sunday Overnight Open Thread (8/13/17) It's That Time Edition »
August 13, 2017
A Very Moron Friday Fiction 100 Word Challenge
If you're not familiar with the concept, the Friday Fiction 100 word challenge presents you with a picture and nothing more. You take that picture and write a 100 word story based upon it. 100 words, no more, no less, on any subject the picture brings to mind. Well, last Friday's picture inspired me to write a very Moron story indeed.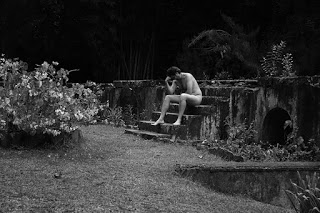 Yesterday, there had been a house. A wife, family, cars. Clothes, for God's sake. A beautiful life stretching before me like a wonderful dream. It was all right here, the world my oyster, the future my slave.
My parents gave me every advantage. My education gave me impeccable training. My abilities gave me limitless opportunity.
It was to be my coronation, my investiture, my entree into a clique of powerful men and a lifetime of dominance, power and wealth. It was the beginning of everything I had lusted for for so very long.
Why the HELL did I buy Val-U-Rite?
There's nothing else in the queue, so open thread until the ONT.

posted by WeirdDave at
07:00 PM
|
Access Comments