« The First Rule Of Holes.....
|
Main
|
A Very Moron Friday Fiction 100 Word Challenge »
August 13, 2017
Food Thread: It's Time To Have A National Conversation About Granola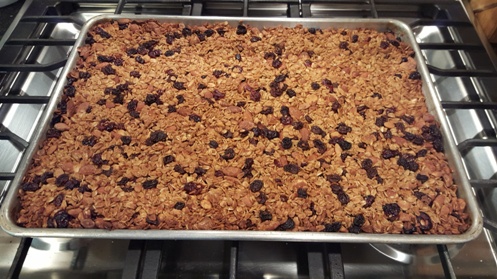 Specifically, we have to take it back from the...um...granola-eating hippies with dreadlocks, body odor and knit rainbow caps. Because it tastes good. And it's easy to make, certainly after one peruses the cereal aisle and sees how stupidly expensive some of the boutique granolas are. Sorry, but it's oats gussied up with some nuts and fruit and sugar. It's not anything special, and it isn't particularly good for you or bad for you. It's just yummy, and convenient to carry because it is calorically dense compared to an apple (shudder).
But let's get back to "easy to make." It really is. Mix some old fashioned oats with honey and vegetable oil and some chopped nuts and some vanilla. Toss it, then spread on a baking sheet and stick it into a 350 degree oven for about 25 minutes, then take it out, toss it with some raisins or dried cranberries, put it back in the oven until it's as browned and crispy as you want. And that is it. If you want to make bars, compress the granola into the baking sheet with a another, smaller sheet. Really lean into it, because the more compact it is the better chance you have of keeping the bars from crumbling. This one is sort of tough, and you will have to play around with the recipe. I compress mine just because I like chunks of granola rather than tiny pieces.
I have been playing around with adding a fair amount of water to the oats to soften them. It seems to ease the dry texture a bit, and I will certainly keep playing around. But at the end of the day, it's just cereal, and there is nothing fancy or morally uplifting about eating cereal. What I would suggest is that you make your own, because it's better than most of the commercial stuff and much, much cheaper.

******
I know I sound like a nutty, badly-educated crank, but I always assumed that if one input increased in price, the market will search for less expensive substitutes. Call me crazy, but it could be that artificially raising the price of labor (an input) forces consumers of labor to seek alternatives.
New York Minimum Wage Increase Gives Birth to the First Fully Automated Bar & Grill
******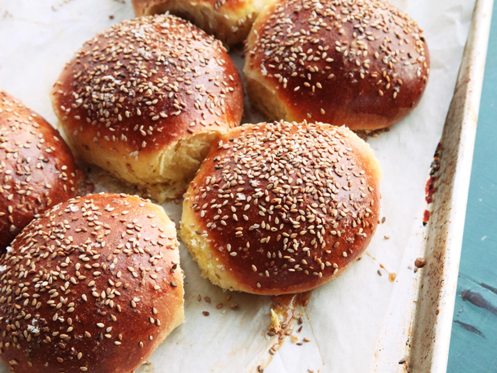 Cemitas Mexican Sesame Seed Sandwich Buns
I haven't tried this recipe, but it looks extremely easy and straightforward. "Serious Eats" is pretty reliable, so I am confident they will be good. They seem like a Mexican version of brioche, only easier. And I love brioche buns for burgers and pulled pork, so this one may be a keeper.
One thing that puzzles me is weighting down the plastic-wrap cover during the last rise. Whenever I make rolls I tend to produce sub-optimal shaped though tasty little buggers. My assumption was that I was over-handling before the last rise, but this recipe seems to try to limit vertical rising. Weird. But what the hell.

******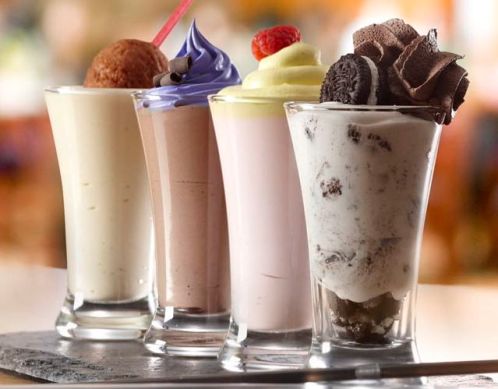 Yeah...milkshakes are good. Anything made with ice cream is going to have a shot at being tasty, so why are milkshakes so special? Lots' of people swear by them, but I can't remember the last time I ordered one, or even made one. Sure, if someone orders a particularly tasty-looking shake I will ask for a sip, but As i mentioned to Bluebell (she sent the link), I prefer my ice cream unadulterated. 7 Unbelievably Scrumptious Milkshake Recipes might be a bit of hyperbole, but they do look good.

******
Bistecca fiortentina
, courtesy of J.J. Sefton's favorite restaurant: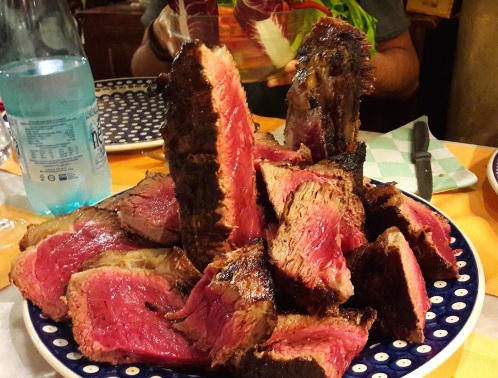 And plain old jalapeños with cream cheese, courtesy of commenter, "Uncle Si."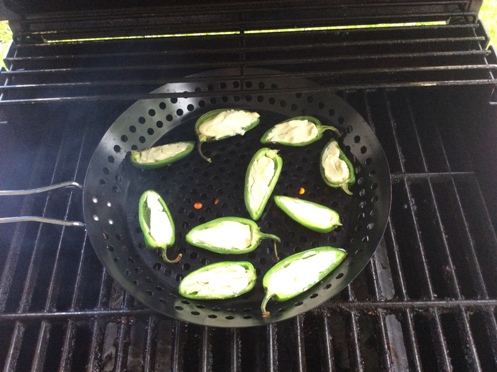 ******
I have been poking through my recipes and nothing really jumped out at me, so you will have to be content with my recipe for drinking good Tequila, which is a rarity for me because good Tequila is a fortune. I'm not talking about the stuff that works in Margaritas...that stuff is fine, and can be found for a reasonable amount of money. But the great sipping tequilas are outrageously expensive, sometimes 4x what the equivalent quality Bourbon or Scotch Whiskey runs. But I was given a bottle of something lovely, and my technique is simple.


Pour into lowball glass

Sip

Repeat.
******
Food and cooking tips, extra Pappy van Winkle bourbon, fresh Morels and other goodies such as fresh-killed possum:
cbd dot aoshq at gmail dot com

posted by CBD at
04:00 PM
|
Access Comments