« Page 6: NBC Employees Getting Sick of Me-Again Kelly's "Diva-Like Ways"
|
Main
|
The Morning Report 8/11/17 »
August 10, 2017
Are You Ready For Some ONT?
I expect the ONT to be slower than usual tonight, after all, tonight the NFL preseason exhibition season really starts. I will be watching the Ravens/Foreskins game, so I'll have only half an eye on this thread, at least until the game is over. I, for one, can't wait until the regular season starts and we get some games that mean something.
More Football
This is a really nice clip. A little boy, who has had multiple heart surgeries in his young life, got to run a play (for a touchdown, 'natch) with the NFL team from Indianapolis. I assume he is a big Indianapolis fan, so this was probably a real thrill. Hell, it'd be a thrill for me, and I'm neither a kid nor have I had major health issues.
Korea

Well, Korea has been in the news a lot lately because they threatened to nuke Guam. While I certainly feel for the people of Guam (what do you call them anyway? I'm going with Guambats), everybody knows that attacking Guam would make absolutely no sense. The US would flatten North Korea if they tried. Still, here's a very interesting article detailing why North Korea is pursuing a strategy of "rational irrationality". It's worth reading if you're concerned about the situation. 3 maps that explain North Korea's strategy.
I certainly hope this all comes to nothing. South Korea would be heavily damaged in any conflict, and aside from the loss of life, what about the great fast food commercials?
(And before you soar all over me, this is definitely whistling past the graveyard. A resumption of the war in Korea would be a disaster for all involved)
Women's Issues

Healthy Feminism Still Exists.

Good article. It's about a symposium given by a bunch of high-powered women in the tech field.
Feminine power is not about pushing men down, it's about teaching women how to blaze a trail. It isn't about demanding women be included in everything, it's about teaching them they are fully capable of being included if they work hard. It's about having a spot at the table that wasn't given to you because you're a woman, but because you have valuable insights to contribute that come from being a woman.
We on the right are blessed in that many of our women eschew modern feminism. It's not because they don't want to be "equal", it's because they know damn well that they are equal, and they aren't afraid to assumptively act like it. We men know that they are equal and wouldn't presume to treat them otherwise. All in all, it makes for much healthier and happier relationships than you find in the pussy hat brigade.

Your vagina may be depressed. Clickbait headline (it is the Post after all) for an article about how some anti-depressants can be used to treat feminine genital irritation. Still, I can see it now: "Not tonight honey. My vagina is depressed". "Your vagina is depressed? It's been been 3 weeks woman, my dick is damn near suicidal!"
Speaking of strong women, I'm far too old and married to have ever fooled around with this Tinder nonsense, but I'd swipe right on this girl in a heartbeat. Anyone who can have such a great sense of humor about her disability is probably a person of some substance.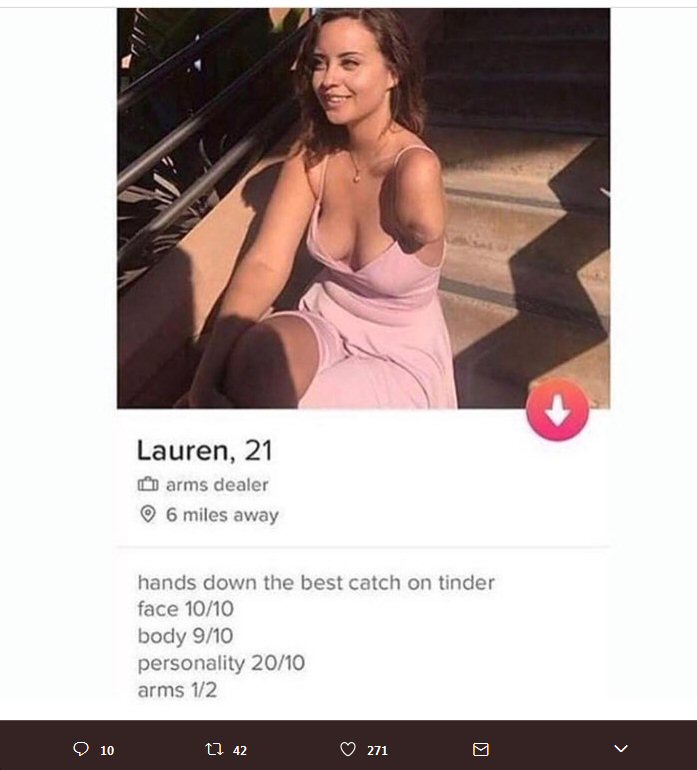 Just a Good Ole Boy, Never Meaning No Harm
There are a million reasons to avoid Twitter. It is frequently a dumpster fire. However there are a million reasons to use it, and very high up on the list is that it gives you a chance to see just how damn FUNNY so many people can be, and it gives them a venue to be funny. Like the following tweet, which may just be one of the cleverest bon mots I've seen: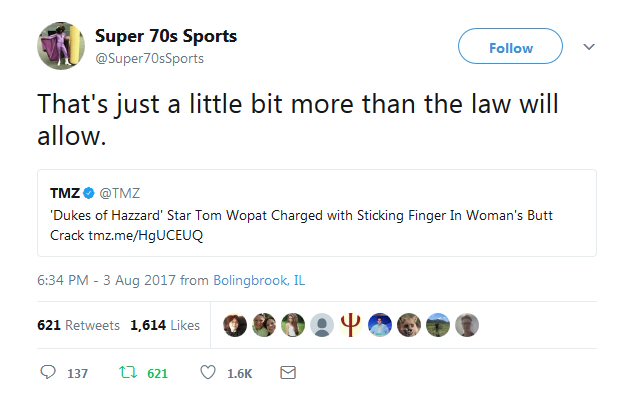 Two From The Atlantic

Here's the point in the ONT when AlexTheChick flies into a rage of 1,000 suns.
How the modern plea bargain has turned the justice system in America into something that's all about the system and not at all about justice. The solution, of course, is to start taking laws off the books. Lots of laws. Once you've done that, do it again and again. Then we might be approaching a strange and unknown state of civic being that I'll call, oh, say "freedom".

Have Smartphones Destroyed a Generation?
I think Mis Hum might have mentioned this one earlier this week. It's worth repeating, however. Get your kids off those damn devices and out into the real world. It's hard. I struggle with it with Little, but it's got to be done. Really. Related: Warden's post from last night.

Trump Chicken

I had a little fun with the giant inflatable Trump chicken that leftists have put outside the White House.

Loonie Left

Hmmmm. Marxist group disbands because members were too rich, white. Maybe the left will contradict itself right out of existence?

This one isn't so funny. I'm Done Pretending Men Are Safe (Even My Sons). Those poor boys. At least the therapist won't have to dig far to figure out where the neurosis came from.
As a single mother, I sometimes wonder whether the real problem is that my sons have no role models for the type of men I hope they become. But when I look around at the men I know, I'm not sure a male partner would fill that hole.
Well, maybe you should look should look to the man who filled your hole? Or maybe you should have thought of this before you decided that your hole needed filling? Just a passing thought.
Stick 'em Up!

Tonight's ONT brought to you by bacon: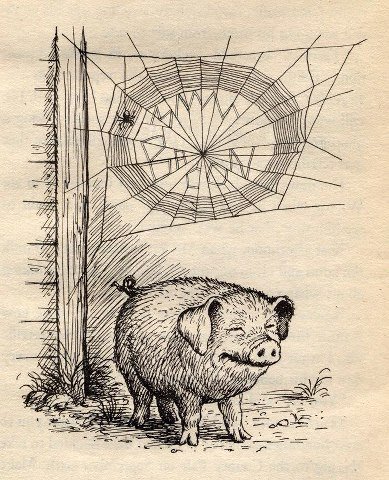 The Yahoo Group is ready for some football!

posted by WeirdDave at
09:57 PM
|
Access Comments