« Are You Ready For Some ONT?
|
Main
|
Mid-Morning Open Thread »
August 11, 2017
The Morning Report 8/11/17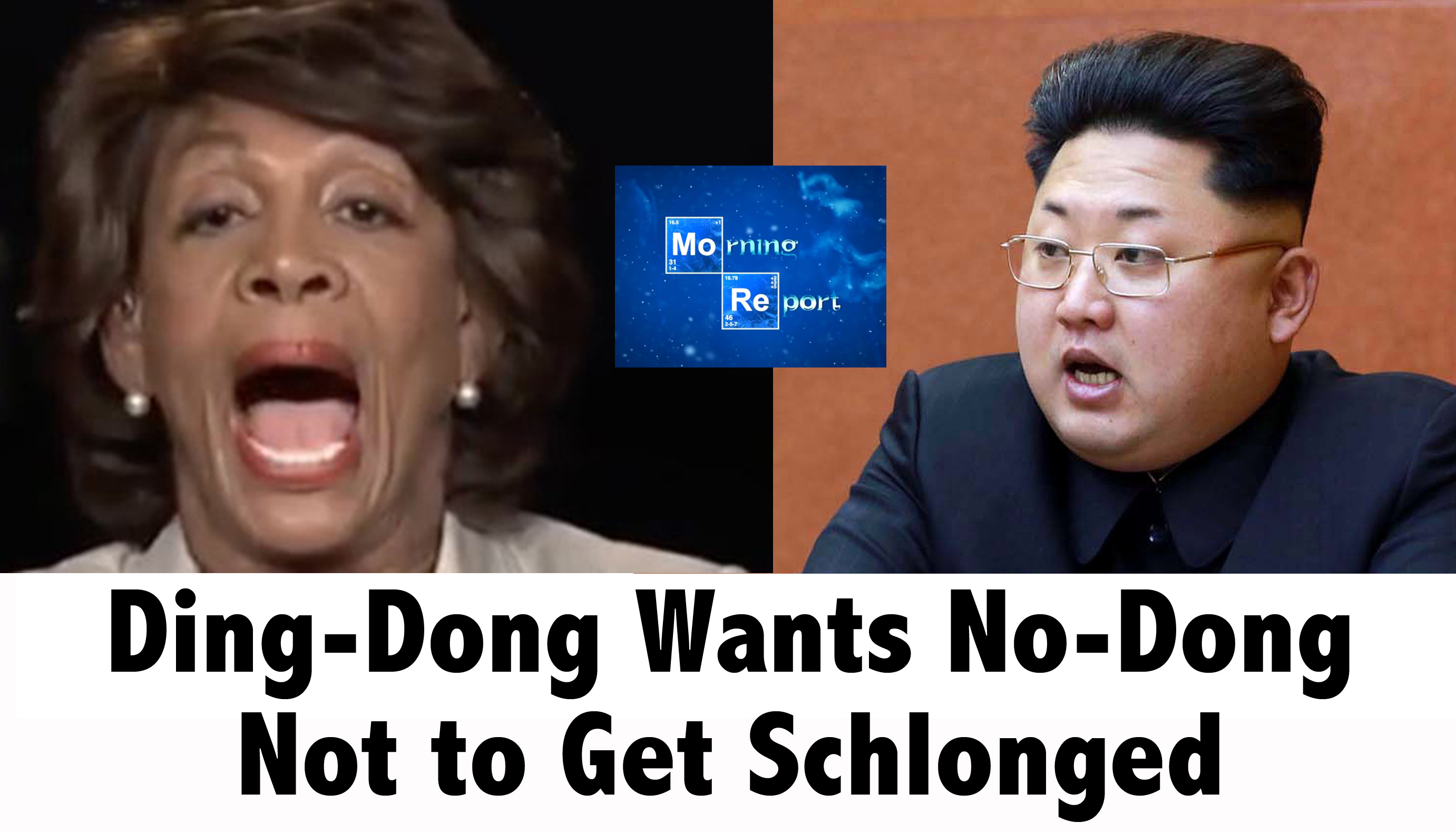 Good morning kids. We end the week with the Korea Crisis obviously still in the lead. With all the speculating about the Chi-Com reaction, we now have a more or less official statement that they will not interfere if we are hit first by Phat Phuck, but they are declaring that if we strike preemptively that they will retaliate. Now that is an alarming turn of events. Are they saying that just for public consumption? In any case, despite the fact that the NorKs have lobbed only test missiles so far, how will we know if the next one they shoot will be the real thing? They're not going to give us a warning and it should be noted that what we sign with them at Panmunjom 64 years ago was only a cease fire; we are still in a state of war with them to this day. The flight time to Guam is only 14 minutes and Hawaii marginally longer. No matter what happens, this is not going to end well. Then again, Susan Rice and Maxine Waters think we can negotiate with North Korea and that the US is the problem.
Also of note, H.R. McMustard is more and more being revealed as a creature of the DC Sewer and yet PDT continues to stand by him. I don't get it; the more I read the more alarmed I become, and the people who are sounding the alarm are not uninformed, but reasonable and rational pundits and anti-establismentarians. And then there's the crew at State who are still in bed with anti-American Islamist front groups and even overt terror supporters. That is sub-optimal at best.
Lastly, Seymour Hersh, who is about as far from a pro-American conservative as you can get, is openly telling us that the entire Russia collusion story is complete bullshit. And yet, PDT is refusing to fire Mueller. Oy. Thank G-d it's Friday.
Anyway, links from around the world, across the nation and up your street. Have a better one and remain blessed.

UPDATE: Seems I got the thrust of the ACLU/Milo story wrong. Apologies and thanks to Alex the Chick for setting me straight.

posted by at
07:08 AM
|
Access Comments