« Scenes From the Final Dissolution of the Former United States of America
|
Main
|
The Morning Report 6/20/17 »
June 19, 2017
Monday Night ONT-Making the Sausage Edition
A lot of people have asked me how I go about writing the ONT (full disclosure: Nobody has asked me this), so I thought I'd lift the curtain and give y'all a glimpse at how the magic happens. My job entails being in front of the computer a lot, and a lot of this is dead time-I'm calling potential clients waiting for the phone to be answered, or I'm on hold with an insurance company-things like that. To amuse myself, I spend a lot of this time surfing the web. I always have my eye out for interesting or funny pictures or video to open the ONT with, and when I find one I save it. I have a whole file full of pictures like this: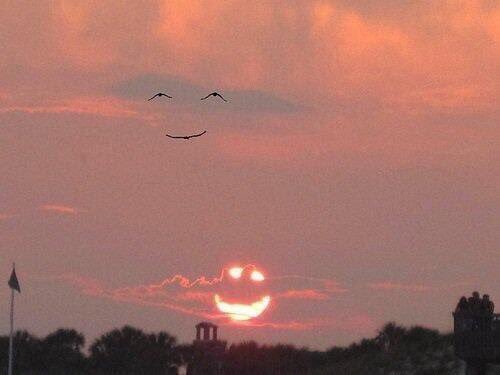 The sun smiles, and the birds smile back
All during the week, if I find something that looks ONT worthy, I save it. I have a second browser open at all times, my "ONT browser", and everything goes there. When the time comes to write the ONT, I have anywhere from a dozen to several dozen tabs to chose from. An ONT needs about a dozen links or clips (much more and things, good things, get overlooked. Thinks I thought long and hard about get ignored by you heathen bastards. Things I loved don't even get commented on. * sniff *) First thing I look at is to see if there's a theme buried there.

If there is, great, that's the theme. If not, well then I start with the most interesting or funny links. (For the record, the above screen shot is not mine, it was sent to me in a report I asked Kurt Eichenwald to compile for me. I just used it to prove my point. Honest. Really. Would I lie about a thing like that?)

But where do I get the source material? Well, there are a bunch of places.
Twitter
Lots of people will tell you that Twitter is a dumpster fire. This is true. But remember, Las Vegas was a barren desert until Bugsy Siegel had the foresight to look at it and see an unlimited vista of crime, adultery, gambling and prostitution, and today millions of people live and work in Sin City (Don't tell anybody, but I prefer Den City). If Twitter is a dumpster fire, then it's a dumpster fire behind Ft. Knox, and the ashes are just filled with little nuggets of gold. Things like heroism:
And photobombs:
and cruel practical jokes:
The aid worker in the first clip's name is David Eubank, and his story is the stuff legends are made of. Hey Hollywood, that's your hometown newspaper, how about a film on his amazing life instead of trying to reboot My Mother the Car?
Twitter is also where I find stuff for the "Troll of the Week" segments, although I don't have one at the moment. It's also good for links to stories, like the LA Times one just above. Honestly, I could mine Twitter for ONT material forever, but I do check other sources.
Imgur
Now Imgur is the place to go for gifs. Believe me, you can spend literal hours on Imgur, just clicking the "next post" button. The community votes on the best ones, so just go to the front page and start clicking. I'll see you back here around dawn. Imgur is also where I host all of the wacky waving arms and legs gifs I use here. The Pixy image hosting system has the capacity of a mouse's bladder, so anything that moves pretty much has to go over there.
And this one is really just too cute. And clever.
Tumblr

What do you find on Tumblr?
No, not that (more on that later). Tubmlr is blogs, memes, gifs, etc. It's highly politicized-almost as much as Twitter- but at Tumblr you get conversations, and a real chance to see exactly how clever people can be. Like this exchange: (Ironicaly hosted on Imgr).
Or this: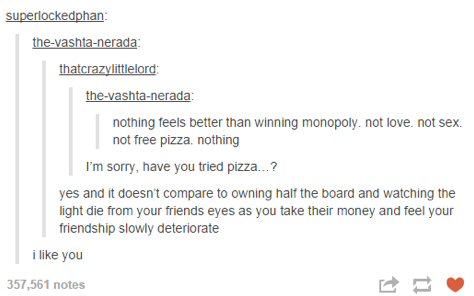 Contributions

People send me stuff for the ONT. This, for example, is fastfreefall's new bike riding shirt: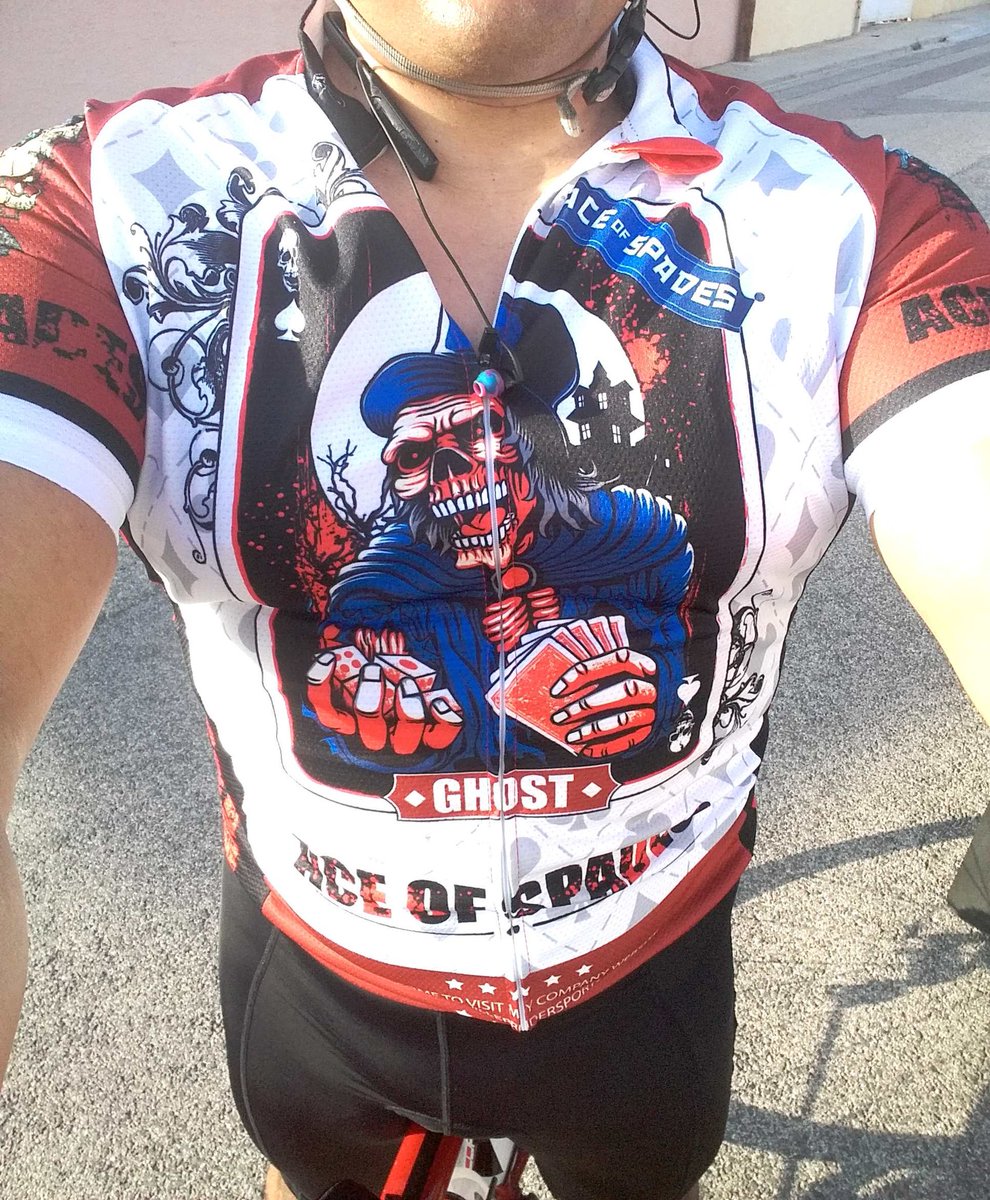 and the COBS were talking about this amazing video in our own sooper sekrit COB email:
I just wonder what the planes landed on.
Themes
I don't always do a theme for the ONT, but sometimes they're fun. I'll tell you how this one came about. I saw the clip from above of the lady watching her phone and walking into a cellar on Twitter. "Ha!" thought I, "That should be on Tumblr!", and from that awful pun came this ONT.

Making the Sausage

So then I aggregate the links, write a little commentary on each one, which is harder than it should be for two reasons. #1, I'm disgraphic, so I can't spell cat if you spot me the k and the t. This is why my wife proof reads my threads. She's gone today, so I expect this one to be worse than usual. #2, I can't touch type. That's right, I'm just like an Ozark nymphomaniac (she's a-huntin' pecker), and it takes work for me to bang these out. I'm actually pretty fast at typing, but I look at the keyboard and not the screen. Then I have to look back up and scan for typos.
After that I resize all the pics so they don't blow out the margins, make any memes that I want to use and then wash the whole post through the unicode to HTML converter to kill any black diamonds, and viola! One ONT, ready to go.

Tonight's ONT brought to you by Lib tears:

The Yahoo Group got bored reading this self indulgent crap 2 paragraphs in and went to have a drink.

posted by WeirdDave at
09:51 PM
|
Access Comments